Volunteers enrich community
September 6, 2017 - 2:22 pm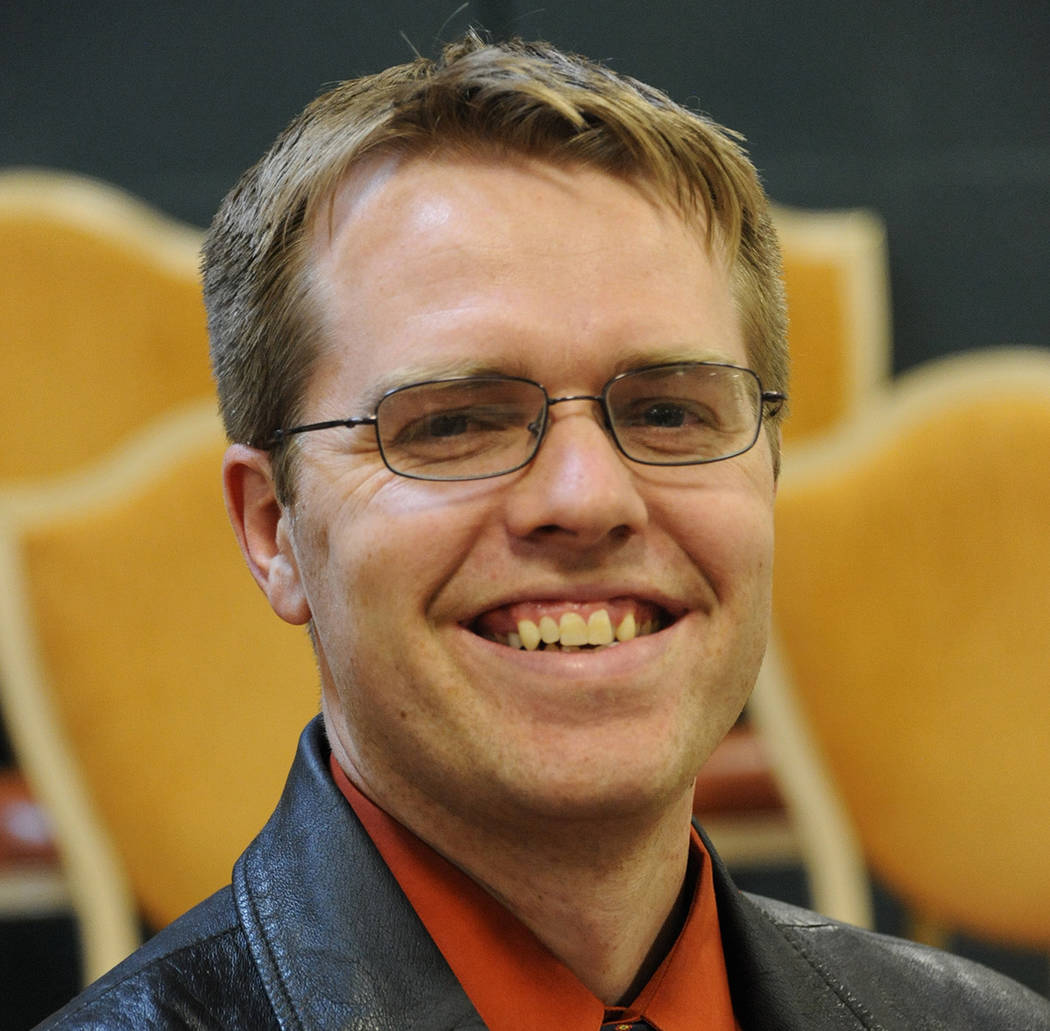 I will admit, it was with some reluctance that I approached the home on a very hot Saturday morning in Boulder City where I had told a friend I would assist with a move. It's not that I am unwilling to help, but there is always the fear that you will be the only one to show up, and the extent of their moving vehicles will be a 1985 Toyota Corolla. So, I was exceedingly happy to see three trucks pull up as I neared the door, each filled with three or four young men, all of whom had biceps that would impress Arnold Schwarzenegger.
They were members of the high school wrestling team who, with their coach, Jim Cox, swept in and quickly got everything to the new home (except a few pillows that I took care of). This act of service by a group of high school wrestlers very much impressed me, but perhaps it shouldn't have, because the culture of service and wrestling in this town started many years ago.
In 1988, a mechanic living in Utah applied for a job at the Texaco station on Flamingo and Pecos roads. Chuck Brown was surprised when he got the job and came out to find a place to live. A co-worker let him stay at his home in Boulder City, and he instantly knew this was where he would bring his family.
The one downside was that the little town was lacking a wrestling program. Having grown up wrestling in high school and college, he knew the discipline of body and mind the sport could bring and wanted that for his boy. It would have been easy to just complain about the lack of a program in Boulder City, but being a victim of circumstance was not in Chuck's nature. If Boulder City didn't have a program, he'd simply start one.
Boulder City Boys Club started in 1989 with 12 boys, including his son. Chuck would work all day with cars, come home, throw on sweats and then off to work with youth simply out of love: love of the sport and love of the kids. Not only did he teach the sprawl defense, but discipline and self-control.
He ran the program for several years and then began to help with the high school team. The program he started didn't end and has been run by different coaches. For the past 13 years, his son, Matt Brown, has led the group. This year, there are 36 boys who benefit from the service of a coach who works all day and then spends evenings and weekends with them.
"What they provide is huge for our high school team," Cox said. "The kids come in knowing the basics of wrestling, how to train and the discipline they will need to be successful in the sport and in life."
Chuck remained involved in the program until his death in 2016, 27 years after he started the Boulder City Boys Club, 27 years filled with service to our youth.
Another summer day, shortly after this move, I drove my sons to Cub Scout day camp. Day camp is a chaotic event where over 100, 8- to 11-year-old boys gather at a local park every night for a week and work on scouting requirements. Each day of this event occurred on those days when walking from the air conditioning in your car to your house is too far in the heat.
But each day as I dropped off my boys, a large group of volunteers were there prepared to entertain and corral these boys. I knew many of them. Most worked all day and then went to the park, which made for a long, hot day. Zero money, zero glory or praise, and all for the benefit of others.
These experiences reiterated just how enriched my life and our community are by volunteers. Boulder City is filled with thousands like Chuck Brown who volunteer at schools, churches, nonprofits, community clubs, and as recreation center coaches.
My presumption is that although our crimes per capita fall short of most cities, our volunteer hours per capita exceed them. So, I thank you for giving time instead of doing time, even though, for most of you, it will never go on your earthly record or be recognized in the local paper. It will still be the script that writes your good character and the character of this great town that we love.
Nathaniel Kaey Gee resides in Boulder City with his wife and six kids. He is a civil engineer by day and enjoys writing any chance he gets. You can follow his work on his blog www.thegeebrothers.com.