Veterans' service inspires patriotism
November 7, 2018 - 4:01 pm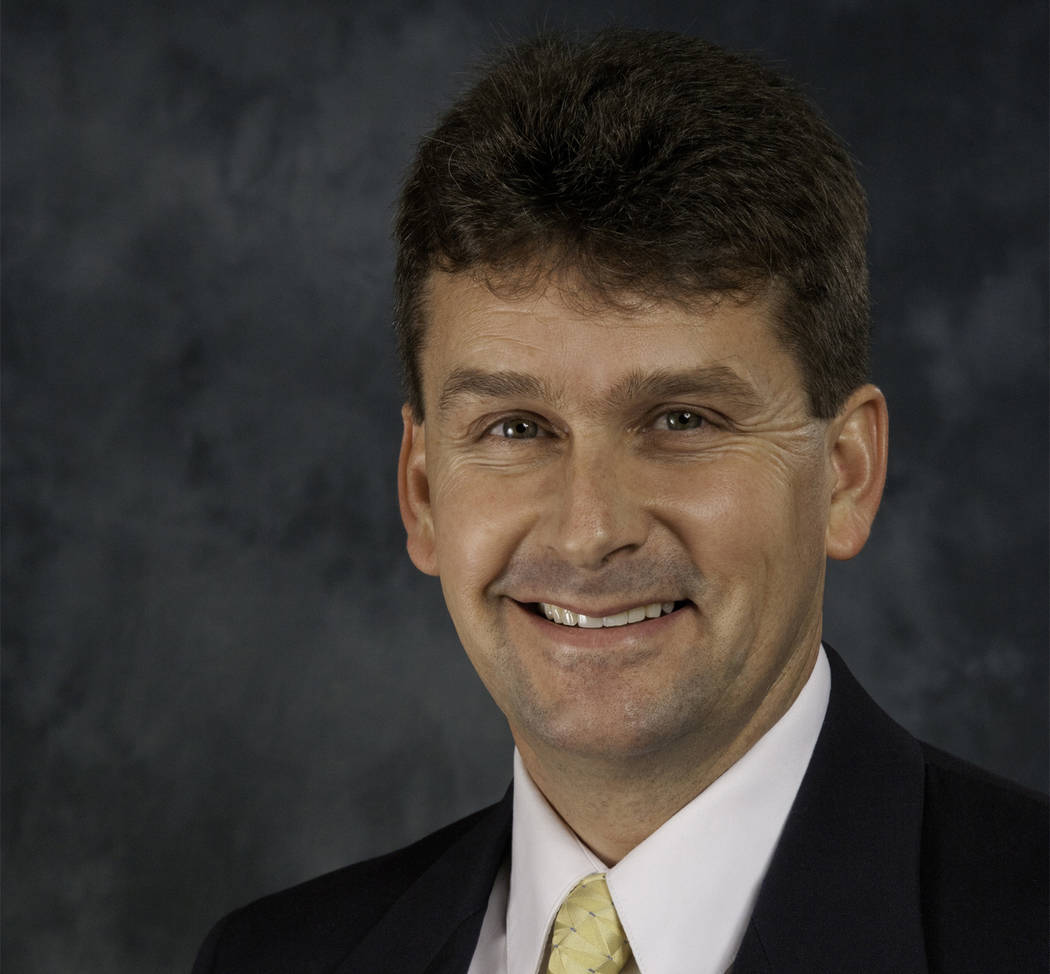 In anticipation of Veterans Day, my thoughts turned to our city employees who have valiantly served us in the Armed Forces. I discovered several from each branch — Army, Navy, Air Force, Marines and Coast Guard — seven of whom were gracious enough to share their experiences with me.
Most of the seven were trained and based stateside in coastal locations like California, Florida, Texas and Virginia, but Nellis Air Force Base was also a common thread for the three Air Force servicemen I interviewed. Additionally, almost all of them served abroad in places like Italy, Germany, Okinawa, the Philippines, England, Korea, the Caribbean islands, South America and the Persian Gulf.
My mission was to discover why they enlisted, how their military service benefits them now and any standout memories. I hope their answers instill in you as much gratitude, awe and inspiration as they did in me.
My super seven were Jim Kindel (Navy; emergency medical services coordinator), Mark McCreery (Air Force; water and sewer division), Del Lloyd (Marines; landscape division), Al Noyola (Air Force; city manager), Timothy Shea (Coast Guard; police chief), Chuck Gebhart (Air Force; fire division chief of operations) and one of Boulder City's finest who preferred to remain anonymous (Marines; police sergeant).
Three distinct themes emerged when I asked what motivated them to enlist. Several cited their family's tradition of military service as a prime factor, including fathers, grandfathers, uncles, sisters and in-laws who had served, some as far back as World War I. Others said that recruiters came calling, including offers to pay college tuition. And at least two believed that the military presented opportunities and structure that their lives lacked.
Gebhart described himself as a lost soul coming out of high school, not really knowing what he wanted to do. Some friends were enlisting in the Air Force so he tagged along and signed up on the spot. He had to list three areas of interest but had no idea what the third one should be. Glancing up at the recruiter's door, he saw a poster depicting a silver-suited Air Force firefighter. So, he indicated firefighting as his third choice, which ultimately became his assignment at Nellis. From there, he came to Boulder City as a reservist and has been a firefighter here ever since.
One of the best parts of these interviews was hearing the benefits of military service that they still draw upon today in their jobs and service to others. Self-discipline, character and leadership were almost universal answers. More specific skills and character traits like integrity, responsibility, courtesy, efficiency, courage, judgment, civility and attention to detail were also common.
Opening their minds to cultural differences and broader perspectives was a repeat answer as well. And growing up quickly by learning to do difficult and often unpleasant things that they never thought possible was yet another response, with many noting that the military immediately puts you in positions of responsibility where you're expected to lead others.
Commenting on the ready transferability of such attributes and abilities from military service to civilian life, including his own transition from medical administrator in the Air Force to police administrator for the city of North Las Vegas, Noyola remarked that "it really doesn't matter whether you're managing bullets or band aids."
My anonymous BCPD officer passionately stated that the military was unquestionably the finest leadership school he ever encountered, that the caliber of men and women he served with was unparalleled, and that they were phenomenal human beings who made him feel inadequate by comparison but who also motivated him to stretch himself and become better every day.
From military peers like these,
Shea gleaned important leadership lessons like the importance of soliciting input from everyone on your team, observing that "we hire intelligent, educated people for a reason, and if we don't listen to them, it's criminal." He also learned the value of always going out of his way to express appreciation to the mess cook (even when the cooking left something to be desired), a practice that he still religiously follows to this day.
Among Noyola's lasting military memories is a medical training exercise in the mountains of third-world Albania when Communism was falling. To him it felt like going back centuries, seeing diseases that you only read about and impoverished people fighting over toothbrushes handed out for free.
Lloyd met his wife of 40 years in the military. Kindel developed lifelong friendships, observing that a kinship like no other develops on a flight deck where lives are constantly on the line, margins of error are slim and wages are severe. And Shea remembers 200-plus service men and women in the Pipeline Club in Valdez, Alaska, joining voices to sing Lee Greenwood's anthem "God Bless the U.S.A." He had never been prouder to be an American than he was there in that spontaneous choir comprised of all military branches and ages.
So, this Veterans Day, ask your own sensational seven about their service to our country. Listening to fine ladies and gentlemen like these is sure to make you proud to be an American, too.
Rod Woodbury is mayor of Boulder City. He has been serving on the City Council since 2011 and is the president and managing shareholder of his law firm, Woodbury Law.