Where are the marked crosswalks?
April 27, 2016 - 12:55 pm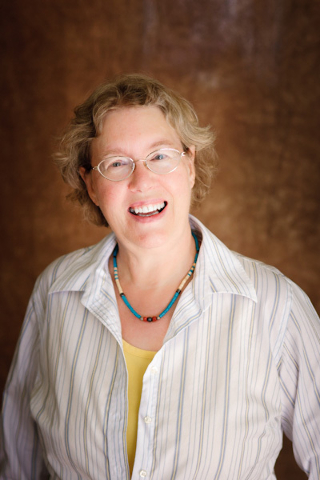 When I moved to Boulder City in 2002, there were marked crosswalks everywhere. For example, there were marked crosswalks at the junction of Arizona Street and Nevada Way, in front of the Boulder Dam Hotel, Central Market, the police station and at the Recreation Center.
As a long-term pedestrian, I prefer to walk, but a lack of marked crosswalks in Boulder City is putting my life and the lives of many others, particularly children and the elderly, in danger.
In February 2009, President Barack Obama's administration created an initiative, the American Recovery and Reinvestment Act, to spur job creation and accelerate economic growth in 20 regions across the United States. Boulder City was one of the grant recipients, and work started across town to repair and resurface our roads. The contractors did a good job, but, unfortunately, they took out most of the marked pedestrian crosswalks and did not replace them.
The newly asphalted roads left several vulnerable spots around town, including the six-way stop on Utah Street, at Del Prado Park, where the Citizen Area Transit bus stops, and on Wyoming Street at Avenue B, where I know at least one disabled person tries to cross in a motorized chair.
About a year after the crosswalks disappeared, I called the city building department that maintains our city streets, only to be told that no one was available. So, I walked up to City Hall and inquired at the public works department.
I was kept standing at the glassed-in reception area while the clerk valiantly tried to find a member of staff. Eventually, an engineer was located by phone who explained that it was "OK to cross at the corners of street junctions, as these are considered crosswalks and, anyway, the marked crosswalks are just for decoration!"
Apparently, drivers have not been notified of this rule, and whenever someone is injured or killed on our roads, the newscast always ends, "But they were not in a marked crosswalk."
So, getting nowhere with City Hall, I talked with a local friend who works for the city. He gave me a much better answer. It seemed that the city had the paint ready to replace the crosswalks, but it was sitting in a building department storage area. Also, there were new rules that crosswalks needed flashing warning lights, and these were expensive and the city did not have the finances to do the work.
Well, that explained part of the problem but not the solution.
Gradually, the crosswalks are being replaced, but not soon enough. Del Prado Park now has a safe crossing for the CAT drivers and passengers and there is a marked crossing at the top of Utah Street to St. Christopher's Episcopal Church on Arizona Street, but the six-way stop at the junction between Utah Street, Avenue I and Wyoming Street remains a danger to pedestrians.
Here's an idea: Rather than building a traffic circle down on Veterans Memorial Drive and Adams Boulevard, why not reallocate some of that money to keep Boulder City seniors and young people safe on the streets and give us back our crosswalks.
Angela T. Smith is a Ph.D. life coach, author and educator who has been resident in Nevada since 1992. She can be reached at catalyst78@cox.net