Welcome mat out in Boulder City
November 14, 2013 - 4:30 am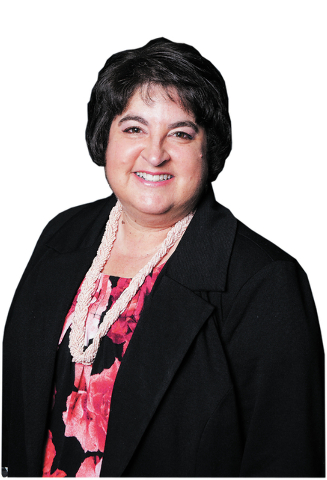 "Welcome to Boulder City."
I've heard that countless times in the past few days. And I feel welcome, and a bit overwhelmed.
It's been a whirlwind of a week changing jobs, offices and moving my home and family in the process.
I'm not complaining. Far from it. I am in love with Boulder City. From the historical downtown area to the friendly people I have met, it feels like home.
Although I was born and raised in the Los Angeles area, my first "real" newspaper job was in a community of fewer than 7,000 people in Central California. That's where Hali's Comment was born and where I came to appreciate places like Boulder City. I had just left the big city for life in a small rural town where I encountered farmers, ranchers and cattlemen. My column offered a unique — and sometimes twisted — perspective of my new life.
I made many friends, two- and four-legged ones, and attended rodeos, cattle brandings and got my first taste of small-town life. Just like Boulder City there were generations of families living there.
It seemed everyone knew everyone else, and I used to joke that my arm got tired from waving at people as I drove from my home at one end of town to the office on main street at the other.
It wasn't unusual for people to drop by the office just to visit or bring in some extra broccoli or asparagus or anything else they grew in the fields surrounding the town.
Just to give you an idea of how rural the area was, the installation of our first traffic signal was front-page news.
I wrote about everything from the city council to the schools and county fair board. I listened to the alarms calling out the volunteer fire department and was there when a fire made the mountains surrounding the area glow red, a train hit a car stalled on the tracks and a crop duster accidentally dusted a school bus. I even got to help celebrate the city's centennial.
Eventually I grew homesick and felt the need to return to Southern California, but not the big city. I settled in Hemet, which seemed like the retirement capital of the world. It, too, had that small-town feel and I became entrenched with life in the community. I visited with club members, judged contests, help clothe needy children, reviewed theater productions and fell in love with more than just the man who would become my husband.
Through my column you'll get to know me better. I'm sure tidbits about my family will creep in occasionally, but I promised not to embarrass them. It can happen. It did happen. My stepson, who was 13 at the time, won't let me forget how a silly little comment about him putting socks in the microwave — intended to be a purely humorous look at the odd habits of teenage boys — made him the subject of many jokes at school. I don't think either of my daughters would appreciate my humor.
I also hope to introduce you to some of your neighbors, who you may or may not know. I enjoy sharing people's stories, and I have a few ideas for a new feature or two on these pages. Some may work and some may not. All I ask is for you to let me know what you think. (But be gentle, please.)
Newspapering is a way of life for me. I have been hooked on writing ever since I saw my first byline when I was in middle school and wrote a column for the local newspaper. Perhaps I can offer the same opportunity to an aspiring reporter here.
Ink runs through my veins and I'm always thinking about the next great story. I promise to do my best to uphold the traditions you hold dear as well as try to fill the shoes of my predecessor (and those are pretty big shoes to fill).
I hope that in the coming weeks, months and years I can absorb and enjoy all the things that make Boulder City and its residents so special. I know the next few days will continue to be chaotic. Don't be surprised if you see me with that "deer in the headlights" look on my face. But it's nothing a good cup of tea and a little time can't cure.
See you in the city.