Getting to know each other better
October 17, 2013 - 10:22 am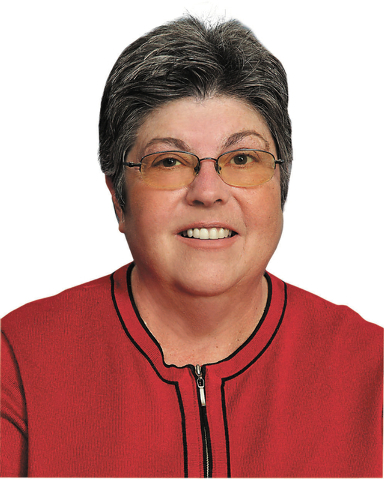 Although it's always easy to say that many residents don't speak up about city issues, right now I'm going to comment on actions and not words.
Did you know there's a food pantry for those 60 and older at the Senior Center of Boulder City? It opened during the first week of October, thanks to the grant writing abilities of Tammy Copelan, the center's executive director, the staff, volunteers and the Health and Human Services Department. The grant is for $90,000 and is being divided equally between the center and Emergency Aid.
The pantry is open 9 a.m. to 3 p.m. Monday and Thursday and 10 a.m. to 2 p.m. Friday
All who come to the pantry will be given a resource directory, listing services throughout Boulder City and Clark County, provided by the Nevada Community Prevention Coalition. These directories are available at Emergency Aid, Chamber of Commerce, Boulder City Library and a number of churches.
The coalition opened its doors in Boulder City on July 1 with a small office on Foothill Drive and has been working at bringing community groups and individuals together to get to know each other and learn what everyone is doing for the community.
The first coalition event with lots of community cooperation took place Sept. 27, after the Boulder City High School football game. About 200 kids came to the multipurpose building to hang out and enjoy hot dogs provided by Russell Dodge, manager of Albertson's grocery store. Boulder City folks provided chili and snacks; Julie Boyster, Kiernan McManus and Carol and Rick Hanson set up the hall and served the food. The Generation Project, organized by residents Kevin and Karen Hawkins, Francyl Gawryn of Grace Community Church and Jenifer Jefferies of St. Andrew's joined the coalition in this event for our kids. Look for more of these gatherings in the future.
Sherman and Brenda Wright of Sherman's House of Antiques recently held a fashion show and fundraiser to benefit the Senior Center, at the Boulder Dam Hotel. Without any fanfare or hoopla, these two put together a great show with an array of clothing available at Brenda's Boutique inside the antique store and offered vintage items as raffle prizes to ticket buyers. Both told me they just wanted to help the seniors.
The Retired Public Employees of Nevada, Boulder City branch will host the organization's annual conference in Boulder City next year. This can't help but add to the town's tourist trade.
The Boulder City Democratic Club just created a scholarship for Boulder City High School seniors that should be ready to be awarded in May. It's going to have a "nonevent" to raise cash, similar to the recent fundraising effort by Lend a Hand.
Now don't call me names because I didn't mention your name or list your organization. Keep on doing the great work you're doing. There are plenty of Boulder City groups and individuals doing outstanding work.
I'd like to have everyone in the community know about what everyone else is doing. I'd like everyone to know everyone else. Not everyone can attend each event, but it's great to be informed about activities. Not everyone will be interested in each event, but they might tell a friend who is.
Get to know each other a little better.
Don't stop doing what you're doing with your organization but try to take some time to "check out" other groups.
If you think I have an ulterior motive, I do. I want as many of you as possible, adults and teens, to attend a party on Nov. 15 at St. Christopher's Episcopal Church.
The coalition is co-sponsoring this gathering with St. Christopher's and the Boulder City Christian Youth Team instead of holding the its monthly meeting. This is a party, plain and simple. We'll have pizza from all the local restaurants selling pizza, lots of snacks, music and lots of getting-to-know-each-other.
I want to get to know you, and I want you to know each other. I want us to have a great time together and get excited about our community. Just email me if you're coming at roseann.miele@nv-cpc.org.