Easter reminds us there is hope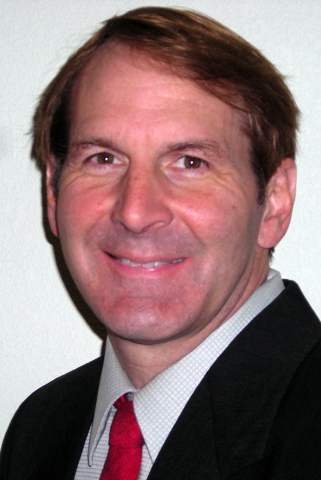 What a crazy, fantastic, strange thing. Sunday morning the resurrection flips everything over. It messes everything up. It's kind of Jesus' pattern — you know, he never went to a funeral without turning it into a resurrection. The Apostle Paul says three interesting things about the resurrection of Jesus: "What I received I pass on to you: that Christ died for our sins according to the Scriptures, that he was buried, that he was raised on the third day." (1 Cor. 15:3-5)
1. Paul says that Christ died for our sins. On the cross Jesus said a strange thing as he died. He said, "It is finished." He did not say, "I am finished." He was referring to his mission. He completed the work; he died for our sins. He finished the main purpose which God had for him to do. Jesus took the punishment we deserve for our sins on himself. The best math equation I know is: 3 nails + 1 cross = 4given. Surrender you sins and your life to Christ.
2. Jesus was buried. His life was over and done. It was the end. He was put in a tomb. The tomb was sealed. A stone was rolled across the entrance.
A few years ago, a letter appeared in the national news that was sent to a deceased person by the Indiana Department of Social Services. It read as follows: Your food stamps will be stopped effective March 1992 because we received notice that you passed away. You may reapply if there is a change in your circumstances.
There hasn't been too many who have seen a change in those circumstances! Death is usually pretty permanent. Jesus died and was buried. But what does this mean for you and me? Do you ever feel like you're at the end – of your rope … of your job … of your marriage … of your strength … of your emotions?
The stone rolled across your life may be alcohol addiction, financial debt or a health problem. It seems like there's no escape. Because of Jesus, we know that even in the dark, even in death, even in the tomb, even at the end, there is hope. Because of the resurrection we know life waits around the corner. We do not have a hopeless end, but we have an endless hope.
It is not the end when you're facing a dark moment: cancer, divorce, foreclosure, loss of a spouse. You have to go into a tomb to be changed. You're in a tomb, but God is there, too. And when you come out, you're changed. Because of the resurrection, what we think is the end, isn't.
3. Jesus was raised. After Jesus' death on Friday, heaven was just counting to three. Jesus rose from the dead Easter morning. Like toast in the toaster, for the next 40 days Jesus kept popping up. He appeared again and again showing that he had overcome death.
How does that affect you and me? God can move stones we can't even budge. God can break you out of your tomb. No matter how big your problems are, they are not bigger than God. In the tomb, give your problems to God. In the morning, you may still have them, but they won't have you.
The Rev. Brent Williams is pastor of Faith Christian Church.