Crash cements city's place in history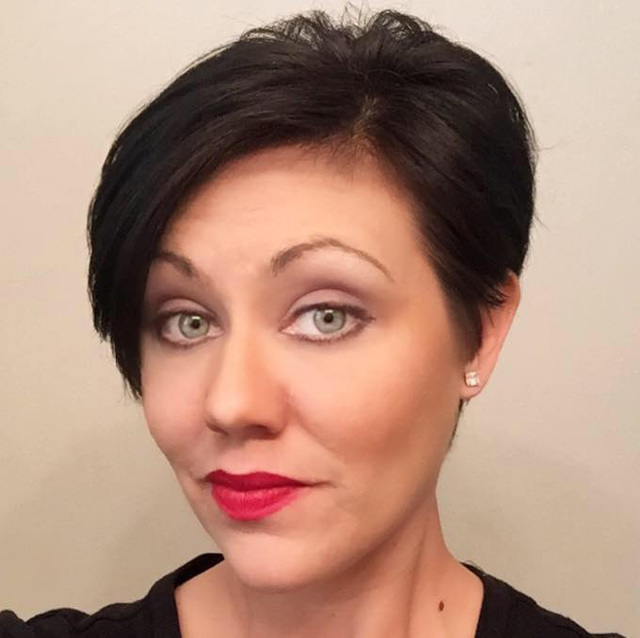 To many visitors, Boulder City is a quaint town with a downtown district seemingly stuck in time. Our city streets are often lined with antiques for sale, tourists on motorcycles and local musicians.
But what many people don't realize is that Boulder City is much more than antiques. In fact, there are several interesting links between our city and the limelight of Hollywood. Boulder City has ties to everyone from Boris Karloff to Howard Hughes, and our city even played a major role in the tragic death of Oscar-nominated actress Carole Lombard.
Lombard was one of the highest paid actresses of the 1930s. She was also married to Hollywood's most prominent leading man, Clark Gable. Lombard's Boulder City history starts with nights out with fellow "It Girl," actress Clara Bow, at nearby Railroad Pass casino and then ends with her death in a plane crash rooted in missing a fuel stop at Boulder City airport.
On Jan. 15, 1942, Lombard was raising war bond money in her home state of Indiana. According to Charles River Editors' book, "Clark Gable &Carole Lombard: The Golden Era of Hollywood's Star-Crossed Couple," Lombard was in a hurry to get back to Los Angeles the following day after discovering her husband was having an affair with actress Lana Turner. However, Lana Turner always denied having an affair with Gable.
Lombard's mother, who was with her, begged the actress to take a train home. Rumored to always be a betting girl, Lombard left the transportation choice up to fate and flipped a coin to see if she would be headed back to Los Angeles by train or by plane.
Winning the coin toss, Lombard, her mother, Bess Peters, and her press agent, Otto Winkler, boarded the plane, along with 15 Army Air Corps personnel. The plane was scheduled to stop and refuel at Boulder City airport. Prior to World War II, celebrities often flew to Boulder City's airport, staying at the Boulder Dam Hotel while visiting Hoover Dam and Lake Mead. However, the start of the war quickly led to the stop of civilian air traffic, and the airport became a standard military layover and fueling stop. Sadly, Lombard's flight would never see Boulder City airport, furthering the intrigue around her death. The most common and reasonable explanation, cited in a half dozen books dedicated to the subject matter, has the plane's pilot opting not to stop in our city because it was too dark and too isolated.
Speculation aside, the plane's pilot, Capt. Wayne Williams, did divert the fuel stop from Boulder City to Western Air Terminal at the Las Vegas Army Airfield, now Nellis Air Force Base. This single decision is thought to have caused the plane carrying Lombard to crash less than 15 minutes after takeoff.
When the plane crashed into Double Up Peak at the 8,000-foot level of Potosi Mountain, the explanation for the crash was that the pilot must have failed to change the departure and altitude settings that had been previously set when the plane was expected to leave from Boulder City airport. But FBI Director J. Edgar Hoover was suspicious of sabotage. And if a highly paid actress being murdered behind the smoke and mirrors of a plane crash reads like the plot of a Hollywood movie, just remember that truth is often stranger than fiction.
According to author Robert Matzen, who penned "Fireball: Carole Lombard and the Mystery of Flight 3," Lombard had an FBI file prior to her war bond money fundraising efforts. Los Angeles bureau special agent R.B. Hood wrote a letter to J. Edgar Hoover, noting the bureau's efforts to develop informants in the movie industry. Hood had made friends with Russell Birdwell, a publicist for Lombard and Gable.
To further the conspiracy theories about why the plane missed its Boulder City stop was the matter of Hungarian-born violinist Joseph Szigeti. Szigeti was supposed to be on the plane, but he was bumped off of the flight. Coincidentally, Szigeti also had a file with the FBI as a suspected Hungarian Gestapo. Szigeti was also rumored to have given up his seat to a soldier in a similar plane crash that killed U.S. Sen. Ernest Lundeen, R-Minn., as well as an FBI agent.
Lombard was awarded the Medal of Freedom by President Franklin D. Roosevelt, noting that she was the first woman killed in the line of duty during World War II. And while no one knows exactly why the plane carrying Lombard was taken off of course from its scheduled Boulder City stop, there is still plenty of mystery behind her death.
Tanya Vece is an entertainment and music writer who resides and volunteers in Boulder City. You can follow her adventures on Instagram @hollywoodwriter.