City was witness to Monroe's metamorphosis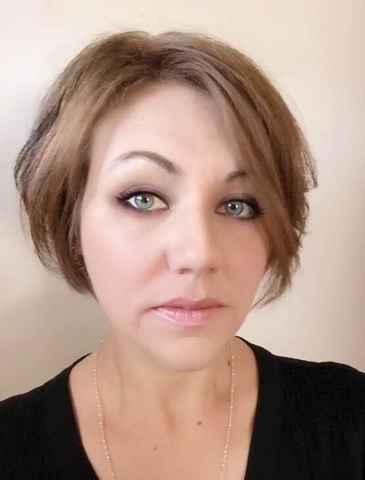 Actor Peter Facinelli's Twitter biography reads, "I pretend to be other people … In real life that's considered a personality disorder. If you get paid to do it, it's called acting."
For one of the world's most recognized actresses, her transition from who she was to who she wanted to be was rooted in a mixture of calculated planning and a relentless struggle to overcome childhood trauma.
Before she was the blonde bombshell known as Marilyn Monroe, a dark-haired Norma Jeane Mortenson came through Boulder City with a man named Bill Pursel.
Mortenson was living on Third Street in Las Vegas in 1946 while seeking a quick Nevada divorce from her first husband, James Dougherty. Norma was on the brink of becoming a global icon as Fox Studios promised her a movie contract as long as she was single and had no plans of becoming pregnant.
What I think people don't really understand about Marilyn Monroe was how complex she really was.
The dumb blonde that is known to us as Marilyn Monroe was a concocted persona crafted at the public relations-savvy hands of Norma Jeane Mortenson.
As an example, most people don't know that Marilyn Monroe was a writer or that she was a well-trained actress. Her autobiography "My Story" was published 10 years after her death and "Fragments: Poems, Intimate Notes, Letters" was published in 2010 as a collection of her personal thoughts and diary entries. Monroe also took college courses and owned an extensive literary collection comprised of over 400 books.
Even more surprising, Monroe was diagnosed as a high-functioning paranoid schizophrenic who also had a mental health episode that required her to be forcibly institutionalized in New York City during 1961. Although, if you research her ability to toggle between the Marilyn Monroe persona and her life as Norma Jeane, one could argue that her traumatic childhood caused a split personality, which is commonly misdiagnosed as schizophrenia.
Personality disorder or not, Norma Jeane Mortenson started off controlling every aspect of the blond bombshell persona. But it was Marilyn Monroe the starlet who seemed to even infatuate her creator, Norma Jeane.
Truman Capote, who was a good friend and literary consultant to Monroe, once told the New York Post that she started to consider "Marilyn Monroe" to be a whole other person. Capote recounted a lunch where Monroe disappeared to the bathroom. The actress was gone for so long that Capote went looking for her only to find her staring in the mirror. When he asked what she was doing, the actress responded, "Looking at her."
Boulder City played a small yet pivotal role when Norma Jeane came through to visit Lake Mead and the Hoover Dam because it was right around the time that she was starting to morph into Marilyn. In the book "Marilyn Monroe: Private and Undisclosed," author Michelle Morgan highlights what seemed to be Mortenson's struggle to fit into the mold of what was expected from women at the time. The author writes about Mortenson's discontent as a size 12 housewife (which would be a size 8 by today's standards), her time at Lake Mead with Pursel, and the extent of Mortenson's invention of Monroe — including the decision to get a chin implant.
As a writer, there is so much that goes into covering Marilyn Monroe. Of the hundreds of books dedicated to her, the subject matter usually starts with Mortenson's life as an orphan followed by Monroe's sensational marriage to Yankee legend Joe DiMaggio and third marriage to playwright Arthur Miller. Not to be forgotten are Monroe's affairs with Frank Sinatra and President John F. Kennedy, which continue to fuel different theories surrounding her untimely death.
I guess all I can say on this Throwback Thursday about Marilyn Monroe's trip through Boulder City is that most people stop here on their way to somewhere else — be it for sightseeing or to grab a bite to eat. While Mortenson was passing through our city she knew that she was on her way to somewhere else and as someone else.
And she left us with a legacy of two very different people, the one she was and the one she wanted the world to see.
Tanya Vece is an entertainment and music writer who resides and volunteers in Boulder City. You can follow her adventures on Instagram @hollywoodwriter.