Next VA secretary should come from the rank, file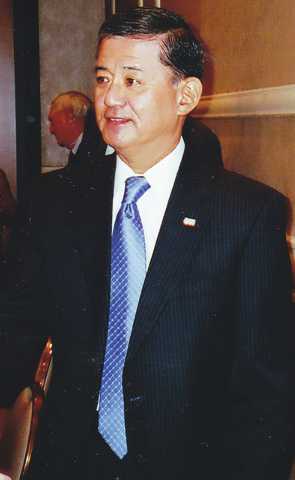 Recent news reports suggesting the Department of Veterans Affairs has neglected veterans, and in some cases been responsible for the death of several individuals who served our nation, is cause for great concern. It's interesting that while many states, notably Arizona, have been named as having deficient VAs, Nevada has thus far escaped national coverage concerning the death of a female veteran here some months ago whose friends suggested may have been because of neglect.
Press reports state that Sen. Harry Reid, D-Nev., noted that he was not aware of VA misconduct allegations in the Silver State. Sen. Dean Heller, R-Nev., has charged that VA officials have failed to hold local agency officials accountable for flaws in service to Nevada's veterans.
Illegal or neglectful conduct aside, the fact is that far too many veterans are waiting for health care, and far too many more are waiting for their claims to be adjudicated. This is not a new situation. Unfortunately, veterans and politicians alike have been decreeing poor response times and VA failures for many years, and while the rhetoric flows and the voices of concern can be heard across the state and the nation, little action has seemingly been successful in alleviating the poor conditions for veterans.
While not passing judgment on former President George W. Bush for his military actions in Afghanistan and Iraq, I must state that he did fail to plan for the aftermath of those wars. He did not have the foresight to realize that when those wars were over, the United States would see an influx of veterans, wounded and otherwise, who would seek promised health care and other benefits, including pensions, compensation for wounds received in action, G.I. Bill claims for home purchases and education and other filings that would overwhelm the VA, which was already staggering under massive paperwork from older veterans who fought in past wars. While the VA budget is larger than ever, so is its caseload. The budget is always playing "catch up."
Former VA Secretary Eric Shinseki, a retired Army general, is an honorable man. I had the opportunity to interview him on three separate occasions when he visited Las Vegas, and I believe that his concern for veterans was and is real and that his heart is in the right place.
He was twice wounded in Vietnam, was Army chief of staff and served as secretary of Veterans Affairs before resigning last month. And therein lies the problem. He has the same approach that his predecessors had — he's not a rank and file veteran of the military. He's a proper, restrained, polite, passive "yes sir, no sir" former high-ranking officer who is trained to sit in his office and order subordinates to carry out missions.
Columnist Dana Milbank in The Washington Post noted that when Shinseki appeared before a congressional committee recently, he dodged, danced and failed to address the VA debacle. It was not completely his fault — because that's what he was trained to do, like so many others before him.
In order to pull the VA together and make certain that all employees are doing the right thing, when a new VA secretary is named the president should not search the field of retired officers.
What's needed is a VA secretary who comes from the enlisted ranks — someone like a retired Marine gunny sergeant or a retired Army sergeant major. Someone with strong hands-on military experience who is not afraid to get off his or her seat and, unannounced, visit each and every department in each and every VA facility and question every department head and manager and coordinator, demanding firm and honest answers.
If some individuals are found to be incompetent, or otherwise not carrying out their duties, they should be dealt with immediately. It's sometimes difficult to fire VA employees, but they can be transferred to other jobs with less responsibility, or they can be reprimanded and made to answer for their poor work habits by denying salary raises or promotions. (As I write this, Senate Veterans Affairs Committee Chair Bernie Sanders, I-Vt., has introduced legislation to pass laws that would make it easier to release poorly performing VA employees. Let's hope that legislation passes.)
Until someone who did not wear stars or bars is given full authority, someone who is not afraid to take the top VA job and establish a dynamic stand against any VA employee who does not give 100 percent to veterans, (or worse, who commits out and out fraud,) little will change. The president must make the systemic change needed when selecting a replacement for VA secretary.
Journalist and author Chuck N. Baker is an Army veteran of the Vietnam War and a recipient of the Purple Heart. He can be heard each Thursday from 8-9 p.m. on "The Veterans Reporter Radio Show" on KLAV 1230 AM.