Nevadans learn about services for blind
September 3, 2014 - 12:17 pm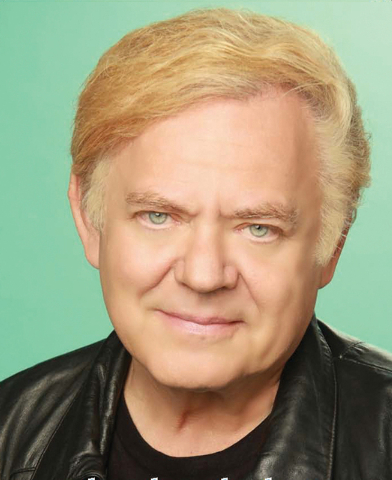 Recently, two conventions of organizations that serve blind individuals were held in Nevada.
In Las Vegas in July, the 53rd annual conference and convention of the American Council of the Blind was at the Riviera, with about 1,500 blind and visually impaired individuals from around the world attending, many of them veterans. Although there were numerous meetings, seminars and workshops, there also were vendors offering products and services for those with limited or no sight.
One of the most often used and long-running services is from the Library of Congress, which sponsors the National Library Service for the Blind and Physically Handicapped. Noting that reading is for everyone, the service offers digital talking and Braille books from a collection that includes best-sellers, classics, poetry, religious literature and periodicals such as Consumer Reports and National Geographic.
The recorded material can only be played on portable audio machines that the service lends to qualified people. I asked a representative why the recordings were not available on audio cassettes or CDs. Speaking only for himself, he said cassettes are pretty much obsolete and CDs are fast becoming old school. (He did have a point. Audio books at retail stores are the only thing keeping the cassette industry alive and standard CDs are losing sales to modern Blue-Ray format and computer downloads.)
Eligibility for the Library of Congress programs includes being legally blind, an inability to handle print books or turn pages and/or certification by a doctor of a reading disability because of an organic dysfunction.
For more information, call 888-NLS-READ or visit www.loc.gov/nls. For more information about the American Council for the Blind, call 866-846-7380.
In August, the Blinded Veterans Association held its 69th national convention at John Ascuaga's Nugget in Sparks.
The association reports that approximately 160,000 blind or visually impaired veterans live in the United States, and 10 percent of the evacuated wounded in Iraq and Afghanistan have suffered serious eye injuries. As age-related diseases such as macular degeneration, retinitis pigmentosa, glaucoma and diabetes enter the lives of veterans, more become blind or lose a good portion of their sight.
As with other veterans service organizations, Blind Veterans Association volunteers work out of offices within Veterans Affairs' medical centers and outpatient clinics. Speaking one-on-one with blinded veterans or listening and sharing ideas in groups, they provide information on programs and services and encourage the recently blinded to participate in rehabilitation programs.
This year, 14 U.S. combat-blinded service members injured in the Middle East joined with seven British blind veterans from the association's sister organization Blind Veterans UK as honored guests. In a prepared statement, national officer Dr. Tom Zampieri said, "Our desire is that strong relationships might be established between the members of BVA blinded in previous conflicts and those who have recently had a similar experience. Physical and emotional isolation is a huge issue for those who have recently lost their sight, and perhaps only those who have gone through the experience themselves can truly understand the great challenges they are facing."
Although no one wants to add to the number of blinded veterans, their ranks are growing. But Zampieri told me that the association, like many other veterans' organizations, is finding it difficult to recruit younger members.
Many younger veterans returning from service expend their energies seeking employment and starting families, or furthering their education. They don't always have time for volunteering or attending meetings. It's a challenge the association is working on.
Keynote speaker at the convention was the newly appointed Veterans Affairs Secretary Robert McDonald. The prior week he spoke to members of the Disabled American Veterans at their convention in Las Vegas, and met the press at the VA facility in North Las Vegas.
I attended his North Las Vegas press event and his Blind Veterans Association address in Sparks and was impressed with his comments. Although I would have preferred to see an enlisted man (or woman) in the top VA spot, McDonald is a former Airborne Ranger and a 1975 graduate of the U.S. Military Academy at West Point, N.Y. He said the majority of employees are dedicated to the VA's core mission, but when that dedication is lacking, there must be accountability.
In Sparks, and later the same day in Reno, there was evidence as to just how far McDonald might be taking that accountability, both pro and con.
To illustrate, in recent months Sen. Dean Heller, R-Nev., and Rep. Dina Titus, D-Nev., have called for the resignation of Reno Director Ed Russell. Charges of extremely long delays in claims processing and other problems have dogged the Reno office, and Titus has suggested that the office be moved to Southern Nevada where the majority of Nevada's veterans live.
However, it seems it is difficult to have a longtime government director resign from office, even under congressional pressure.
So in Reno, McDonald could only report that Russell had been on a leave of absence for the past two weeks. McDonald could not explain why the VA had not announced that before and would give no further details. In the interim, he said, Kathy Malin was leading the Reno office. Malin is a 25-year employee of the VA and has headed other VA locations.
A week before McDonald's visit, Titus was in Las Vegas to discuss veterans issues. She gave some details of the Veterans Access, Choice and Accountability Act that President Barack Obama signed. The bill provides for $5 billion for expanding VA care, creates a system for veterans to receive care in the private sector with certain qualifications and requires that the VA hire more doctors and other medical professionals.
These provisions can certainly go a long way in helping McDonald achieve his plans to reform the VA and restore the trust of veterans.
More information about the Blind Veterans Association was learned at the Sparks gathering, and I also gathered more details about McDonald's plans. I'll follow up in my next column.
Journalist and author Chuck N. Baker is an Army veteran of the Vietnam War and a recipient of the Purple Heart. He can be heard each Thursday from 8-9 p.m. on "The Veterans Reporter Radio Show" on KLAV-AM 1230.