Job opportunities flow out of Indian Springs
November 30, 2016 - 1:49 pm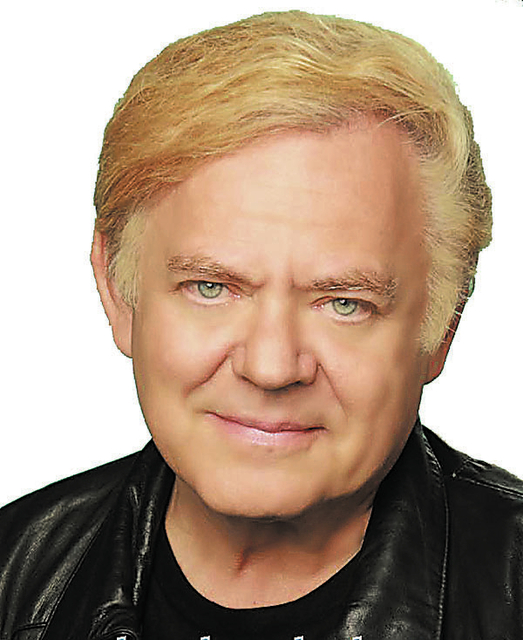 There are many agencies that offer the promise of employment to veterans. While few, if any, offer high-paying, executive level positions, they are often good starting points for newly minted veterans and part-time National Guard members and reservists. One site I suggest is sponsored by the Veterans of Foreign Wars and can be accessed at VetJobs.com.
During the recent recession Southern Nevada was hit with high unemployment for veterans and other sectors, and during the November elections politicians often promised to bring back jobs. But campaign promises of job gains meant comparatively little in the town of Indian Springs, a few short miles away from Las Vegas. That's because the town has consistently maintained high rates of medium, well-paid employment in a vastly slower-paced environment through the recent recession and beyond.
Much of the town's steady employment was and is because of military and government investments. With little fanfare, starting around 2007, the Department of Defense poured some $700 million into Creech Air Force Base, located right on the town's main highway. The cash infusion expanded the base from about 400,000 square feet of facilities up to as much as 3.6 million square feet. Ever growing, there's another 1.2 million square feet currently being developed. And that space holds a lot more aircraft requiring pilots, co-pilots, mechanics, maintenance personnel and security staff among other job openings.
The High Desert State Prison is 8 miles from the town. In 2009, it expanded its space by one-third at a reported cost of $300 million. It's one of the largest prisons in the nation at 1.6 million square feet and the most secure in the state's corrections system.
As with the Air Force base, expansion means additional personnel were needed to staff the facility. Worker count at the three major employers is estimated at 6,440. And that doesn't include additional numbers of nongovernment-employed residents of Indian Springs. Activity at the Nevada Test Site is top secret, but the site has diversified into such areas as response training, waste management and environmental studies. Its base location has more than 1,000 buildings and other facilities that house 1,200 employees.
The Indian Springs workforce has been credited with coming up close to buying 500 homes annually. But not in the town itself. With little new local housing, the employed residents have been buying in Las Vegas.
Employees there have long reached out for developers to build homes locally in order to negate their twice-daily commutes. Together, the workforce creates a combined economic impact of $1.2 billion on the economy of Southern Nevada, and the financial impact doesn't stop there. The workers directly and indirectly support an estimated 10,100 jobs and a payroll of $498.1 million each year.
Full employment in Indian Springs and its environs doesn't stop at its three main employers and local businesses. That's because the prison is associated with three additional employment centers: the Southern Desert Correctional Center that houses medium-custody individuals and offers education and rehabilitation; the Three Lakes Conservation Camp that supplies minimum-custody and work-release offenders to the state's Division of Forestry, who assist with projects; and the Three Lakes Valley Boot Camp, a 180-day program allowing judges the opportunity to sentence nonviolent, first-time offenders charged with lesser crimes a chance to become productive citizens without spending time in prison. Those three facilities alone are responsible for hundreds of paid positions.
It is believed that some employment numbers in Las Vegas have come down statistically because of individuals who have given up looking for work, many of whom are veterans. They are therefore no longer officially counted as unemployed. But if they would still prefer to be working, Indian Springs may be a place to try once again. It weathered the downturn and continues to grow and offers opportunities for military and ex-military.
Chuck N. Baker is an Army veteran of the Vietnam War and a Purple Heart recipient. Every other Sunday he discusses veterans issues over several Lotus Broadcasting AM radio stations in Southern Nevada.