Homelessness decreases among veterans
August 31, 2016 - 2:28 pm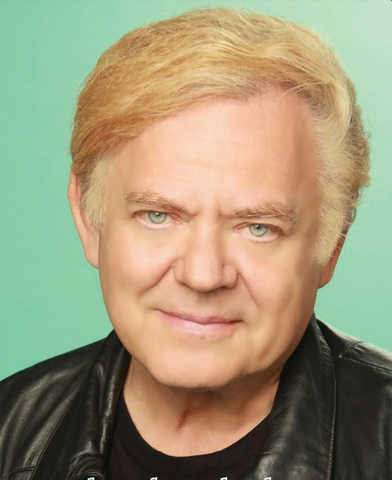 In my eyes, the U.S. homeless population has seemingly grown during the past few years. I don't claim to have a scientific poll to back up that statement. I base it on visual impact.
Driving around various parts of Northern and Southern Nevada and Southern California, I have noticed more individuals pushing carts containing all their worldly belongings and an increasing number of what used to be called "hobo jungles" — collections of tents, lean-tos, hutches and similar assemblages that work to keep out the elements.
But according to some sources, few, if any, of those folks are military veterans. To be sure, the Department of Veterans Affairs and socially conscious organizations have been working diligently to overcome the problem of homelessness, and I acknowledge that some progress has been made.
Shalimar Cabrera, executive director of U.S. Vets in Las Vegas, told me on a recent radio interview that local homelessness among veterans has been functionally overcome, meaning that their numbers in the Silver State are so small that the focus has shifted. Her group invests more time assisting at-risk veterans, those who are working through problems that might lead to being homeless. With proper help up front, a positive outcome is more likely.
California's San Bernardino County Board of Supervisors recently voted to expand and implement programs to locate housing for 376 individuals identified as chronically homeless. The county abuts Nevada's Clark County. Last year, the board carried out a plan that housed 501 homeless veterans, so this year the focus will be on young people. The board feels that its success in finding permanent housing for veterans means it can shift its efforts to helping homeless youth.
According to a joint finding of the VA, the Housing and Urban Development Department and the U.S. Interagency Council on Homelessness, the number of veterans experiencing homelessness has been cut almost in half in the United States since 2010.
HUD reports that on a given night in January, fewer than 40,000 veterans were experiencing homelessness across the nation. Only slightly more than 13,000 of them were living on the streets unsheltered. The government reports that its success comes from a combined effort of HUD and the VA, appropriately called "HUD-VASH," Housing and Urban Development-Veterans Affairs Supportive Housing Program.
Those figures seem to suggest that veterans are being helped off the streets and into programs that offer government rental assistance, case management, health care, clinical services, job training and education.
But not long ago while I was being interviewed by local TV broadcaster Steve Schorr, he brought up the problem of so many men and women who fought for the nationliving in tents and shelters. Schorr was correct in asking how the United States could allow that to happen to its veterans. I said that I felt we must attack the problem of homelessness as it affects all individuals, veterans and nonveterans alike.
The sight of homeless enclaves of men and women in states and cities around the nation gives visual proof that we still have much work to do.
Chuck N. Baker is an Army veteran of the Vietnam War and a Purple Heart recipient. Every other Sunday he discusses veterans issues over several Lotus Broadcasting AM radio stations in Southern Nevada.