Of all colors, veterans most proud of purple
August 22, 2018 - 4:25 pm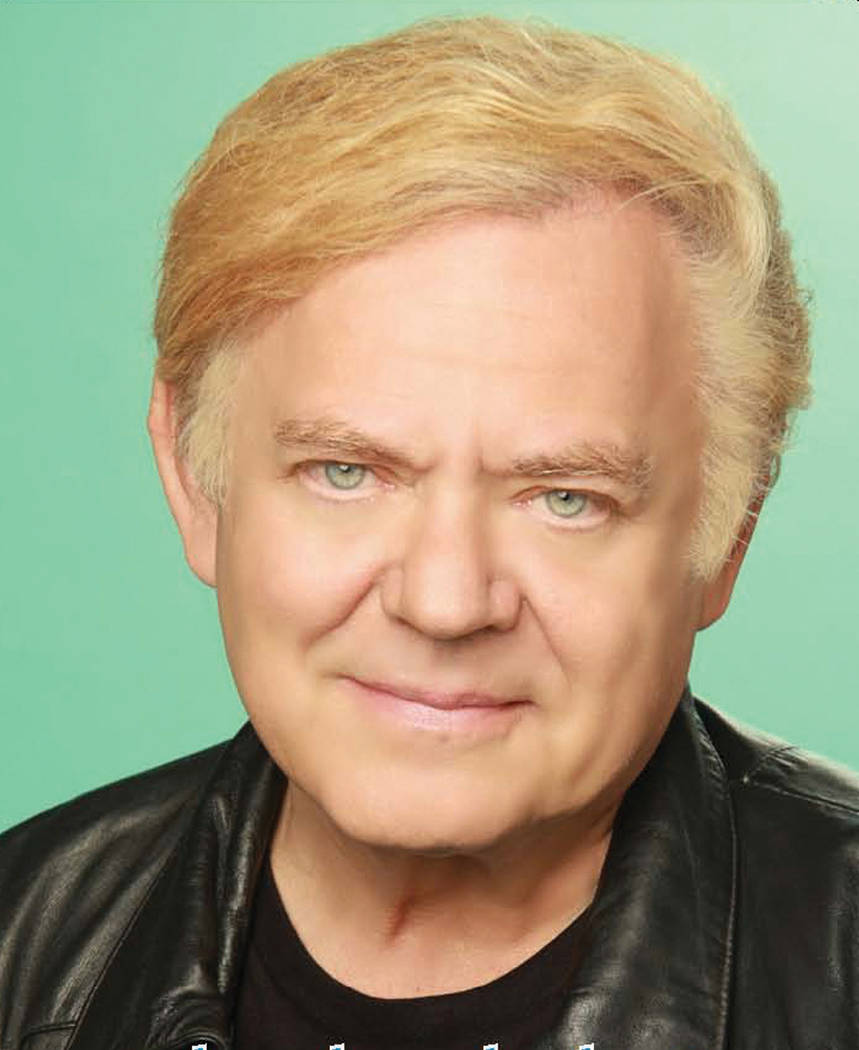 America's colors are red, white and blue. The Red Cross organization is identified by, well, it's obvious. And at least one national veterans group is known for its color by its name — the Military Order of the Purple Heart.
The order is perhaps not as publicized as a few other veterans groups, and its national headquarters and local chapters have been working tirelessly to change that. Such honors as Purple Heart cities and Purple Heart parking signs are seemingly popping up all over. Most recently, Purple Heart counties and Purple Heart plazas are starting to be seen.
The Purple Heart is given to American combatants who are wounded (or who lost their lives) due to enemy actions. It's often said that the medal is one that nobody wants, but once received it is worn proudly. (Full disclosure: I received one after being wounded in Vietnam.) On Aug. 7, no fewer than three events in Southern Nevada were held to honor the decoration. It was on that day in 1782 that Gen. George Washington created the medal, calling it a "Badge for Military Merit."
In Henderson, Mayor Debra March, along with members of Purple Heart Chapter 730, officially opened the city's Purple Heart Plaza at 101 Market St. The linear park includes a shaded seating area, game tables and landscaping that creates a gathering space downtown.
"I am thrilled to be here today for the dedication and ribbon cutting … to be able to honor veterans is very special," said March when dedicating the area, which is open for all to use.
Henderson Councilwoman Gerri Schroder noted that several of the city's agencies worked to make the plaza happen, "to ensure that this monument to freedom and sacrifice would become a reality."
At the county building in Las Vegas, members of Purple Heart Chapter 711 presented several items to Clark County commissioners. Commissioner Steve Sisolak asked if Clark County was the first in the state to be so named. Len Yelinek, state commander of Nevada's Purple Heart group, explained that "Nye County beat you to it," causing those in the chamber to laugh.
Sisolak was presented with a Purple Heart flag and the first of several signs to be placed in select county parking spaces. The signs designate the spaces as being reserved for veterans who have Purple Heart license plates. The flag is presented to government entities to display in recognition of the service and sacrifice of those who were wounded.
In Nye County, it was fitting that a sundown ceremony was held in Pahrump to commemorate those who were wounded or killed in action. It turned out to be a collaborative affair as members of the Disabled American Veterans, Marine Corps League and American Legion, along with elected officials, joined members of Purple Heart Chapter 730 to give speeches and make presentations.
There is often a discussion among Purple Heart recipients about the nature of the medal. The question that sometimes arises concerns the designation of how one receives it. Is the medal "awarded," or is it "earned" or merely "presented"? There is no one correct answer, but they would agree that of all the colors, purple is one that is worn proudly. It's one that other veterans organizations cannot claim. Perhaps it's a distinction they would not want, but if it was received, it would be displayed admirably for all to see.
Chuck N. Baker is a Purple Heart veteran of the Vietnam War and the host of "That's America to Me" every Sunday at 7 a.m. on 97.1-FM.