Make the most of every moment
September 7, 2016 - 1:46 pm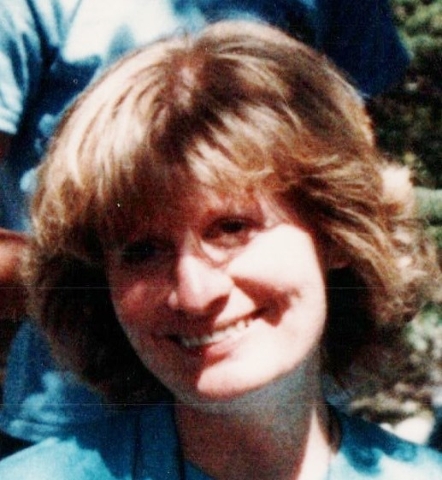 I feel like the old gray mare. I kick and wrestle against the bar of life, but still the whiffletree of years ravage my body. (Knowing what a whiffletree is dates me — it is the bar that stabilizes the harness behind a team of horses).
I have basked in the sun, watched weekly as a local sandhill crane fed in a neighbor's field. As a wheelchair-bound working mom I defied the odds of courts and society as I raised a strong and resilient daughter to womanhood — my greatest contribution to this world.
People often ask me how I survived the challenges that shipwrecked my life plans. I always cringe as someone said, "You have done so much. I couldn't have done it."
My life is no different from anyone else's. We each have our unique trials, pains and conflicts. I don't know anyone who escaped life without being forced by circumstance to learn and grow.
And so, as I sit watching an adult quail try to balance on a thin willow stem outside my window, I think of the quail that perched on the palm stump weeks ago as he stood watching as his brood fed. I am like the quail, perilously balancing on a willow stem bending under my weight and standing guard over those I love.
I have survived to adulthood, but I still love balancing on the edge of safety. I still love new experiences. I still want to hang onto life and see my brood grow to their potential.
Samuel Ullman (1849-1924) states my feelings in his poem, "Youth."
"Youth is not a time of life; it is a state of mind; … it is a matter of the will, a quality of the imagination, a vigor of the emotions; it is the freshness of the deep springs of life… Nobody grows old merely by a number of years. We grow old by deserting our ideals.
"Years may wrinkle the skin, but to give up enthusiasm wrinkles the soul… there is in every human being's heart the lure of wonder, the unfailing child-like appetite what's next, and the joy of the game of living. In the center of your heart and my heart there is a wireless station; so long as it receives messages of beauty, hope, cheer, courage and power from men and from the infinite, so long are you young." ( http://uu-life.com/Essay/106-poem_Youth_EN.htm )
My body is kaput! There is much I long to accomplish, but I may never finish. Still my mind does not see the wrinkles in the mirror, but rather the roads I long to travel. While one doctor says I "defy all odds" another thinks I keep so many projects in the fire that I just don't have time to die.
We all have challenges, we all will come to the autumn of our life. I cry out to all, young and old: Be optimistic. Do those things that will keep the wrinkles of worry and sadness from shriveling your soul. Have that "unfailing child-like appetite" for what's next, and enjoy to the very last moment the joy for "the game of living."
Learn something new every day, perhaps a new word or a friend. Most of all — dream. And live that dream. If you are able to travel, do so. If you love to share books, start a book club or organize a social gathering to learn or do one of your favorite pastimes with new friends.
Maintain a positive perspective. Each day is a gift, open each day with anticipation and awe. Notice the lizard, the sparrow, the budding flower, the person you pass on the street and greet each with a hello and a smile. Care for your body and mind. Take a walk, even if you use a mobility aid. Enjoy the company of sharing nature with a friend or the ducks at the park. Be social, go to the library, read a book, work on a puzzle.
I may be an old gray mare who isn't what she used to be, but "my heart and mind will forever be set as a kid" (author unknown).
Cat Trico has been a resident of Boulder City since 2003 and is a past president of the Senior Center of Boulder City and co-founder of the Decker Lake Wetlands Preserve. As an author and editor, she contributed to "Rights, Responsibilities, and Relationships" for youth. She can be reached at cat.circa1623@gmail.com.