Letters to the Editor, July 26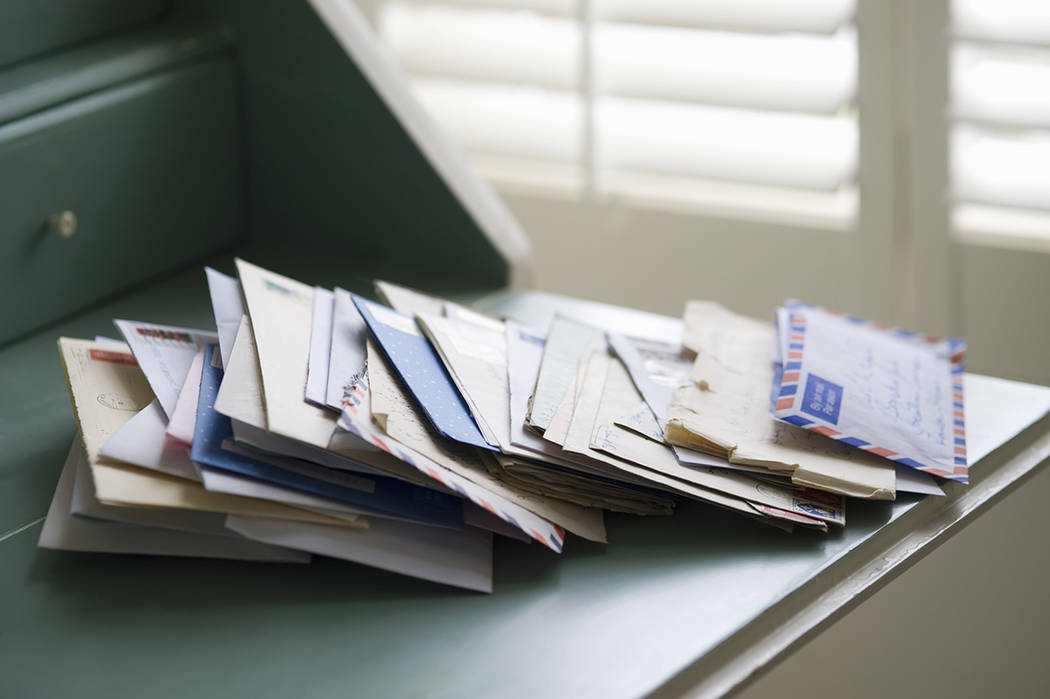 Off-roading bad for entire community
A small but loud business lobby unwisely wants to promote Boulder City as an off-road vehicle destination. Their conflicted push for more off-roading is a bad idea for Boulder City.
Bad for our health, bad for property values, bad for equestrians, bad for nonmotorized recreation, bad for asbestos and air pollution, bad for noise, bad for fire, bad for wildcat shooting, bad for illegal dumping, bad for wildlife and desert tortoises, bad for public safety and first responders, bad for Boulder City's conservation area, bad for hunting, bad for public lands, bad for crime and bad for our quality of life.
I'm a four-wheeler. There are plenty of other, better places to ride that don't harm our town. Let's all say no to more off-road vehicles in Boulder City.
D.R. Patterson
People want voices to be heard
People are feeling ignored. Loneliness and frustration is increasing as anxiety continues to make inroads into our lives.
The other day I was in a store and I was standing next to a man while his little boy was talking in earnest to his father. This child quietly, yet persistently, was telling his father all about his dreams and aspirations … or trying to, at least. His father was busy trying to read a label on a product, and he was not answering his little son.
I, too, was trying to read a label, yet I noticed there was a brief pause, and then the little boy said, somewhat sadly, "Daddy, please look at me."
Now, this father was not deliberately being mean; he was merely preoccupied. Still, I ponder those words, and it haunted me. Aren't most of us asking that very same question?
When I go about my day, don't I secretly and silently plead for someone to look at me and pay attention to me? We want to feel as though we count for something. We want to regain our voice in a government that is shutting us out of our own lives. We want to feel as though we are more than a mere number on some telemarketer's website or any variety of countless databases.
How will you respond the next time you hear these four words? "Please look at me."
Bobby Morrow
Eldorado Valley's tranquility, purpose must be preserved
Back in the 1990s, I was instrumental in the planning of the Eldorado Valley purchase as a member of the City Council. That activity culminated in a purchase of the valley in July 1995 from the Bureau of Land Management, with Secretary of Interior Bruce Babbitt and I signing documents to make the purchase.
The proposed uses included solar energy and recreation on the dry lake bed, with the vast majority set aside for a desert tortoise preserve. The primary purpose was always preservation of the area. I did not want any other government entity to own the valley and decide its fate.
The city had an immediate concern for additional public safety requirements, including fire suppression and police, since we went from a 31-square-mile city to the largest city in Nevada. Any increased human activity will create the need for more patrols, costing the city and its taxpayers.
Have you ever watched a vehicle travel through the area on a dirt path? Next time you see a dust cloud rising from a dirt road in the valley, watch the vehicle for a while and notice the dust rising and spreading. Once the desert is torn up, it will not heal. In the spring, we have high winds blowing from the direction of the valley.
Many of our citizens moved here to alleviate their respiratory problems. Those problems may be exacerbated with additional dust traveling from disturbed desert in the valley.
For public safety and health reasons, I am opposed to increased vehicular use of the Eldorado Valley. I treasure the peace and tranquility our ownership of the valley offers Boulder City.
Eric Lundgaard