Historic preservation needs clear goals, cooperative spirit
November 1, 2017 - 2:41 pm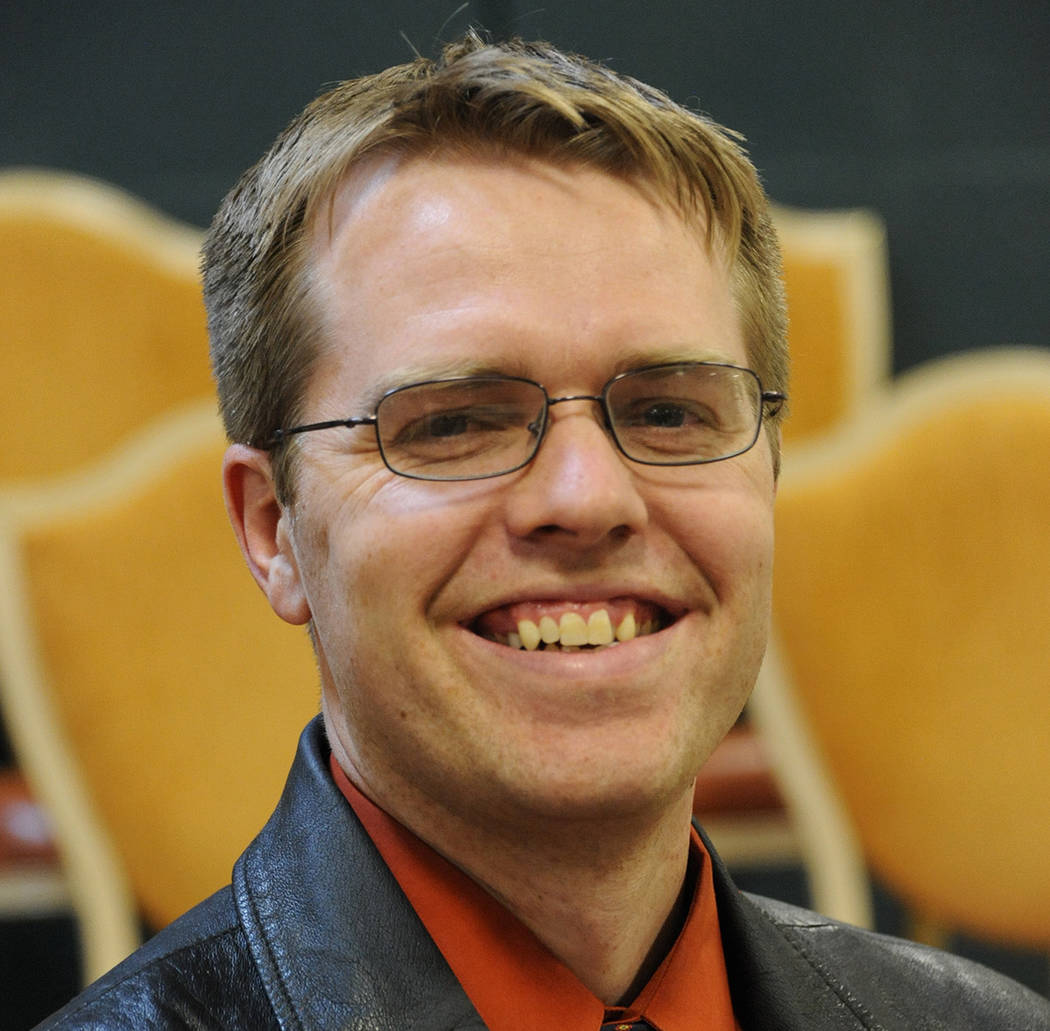 The Boulder City Community Alliance has found its next goal. It wants to pass an ordinance that will better protect historic buildings in Boulder City.
This is nothing new for the group, as many of the members were outraged when the hospital came down. Its fall was one of the catalysts for helping the group find a voice. But the Browder building's potential destruction has increased the urgency and will likely increase public support.
The hospital meant a lot to many people, but it had stood vacant and unused for so long. There was clearly no demand for its use, and it sat in a largely residential area, away from the day-to-day view of most of us.
The Browder building is a different story. It sits right in the heart of our downtown and has been an active part of the city until very recently. The public will be much more sympathetic with the need for change if they see its historic walls come down.
The battle will hinge on two seemingly conflicting opinions: first, the opinion that "I can do what I want with my property," and second, that we need to somehow preserve the historic nature of our town.
The real problem is most of us want both. Is that possible?
At the alliance meeting, it was pointed out that the idea that you can do what you want with your own property is crazy. We all have restrictions on what we can and can't do on our property. We all realize that we cannot open a 10-story slaughterhouse on our residential lot. But the sentiment behind the "I can do what I want" attitude is not that people truly believe they can do what they want, but that we all hate nitpicky, overreaching rules and regulations that stop us from doing things that make sense to our property.
How many stories have we heard about the homeowners association that won't let someone paint their home because the shade is not in the approved color swatch. In fact, one of the obvious points of conflict came out in the meeting: grass. Could a historic preservation group require you to keep a green lawn? After all, historically it was a green lawn, but what if I am passionate about water conservation and feel the strong need to go to xeriscape? Should the law force me to go against my conservative principles?
This is where the nitty-gritty of an ordinance begins to get complicated.
However, I do think both items could be achieved. I think there is a path forward for an ordinance that is not too overreaching but could help ensure we are able to preserve much of the historic nature of our town that we love. There are three things that are crucial to make this ordinance successful.
1. Very clearly defining what the ordinance will and won't regulate: If the ordinance does not clearly set limits on what can and can't be controlled, there will be justified fears that it could lead to a group of people making more and more restrictive interpretations.
2. An exemption for all current owners: This ordinance should not apply to current owners as much as some proponents would want it to. They bought their home/building without such restrictions, and it would be unfair to enforce such restrictions on them. This way, those purchasing would buy with full awareness what they were getting themselves into at the time of purchase.
3. No ordinance should force improvements: It could stop changes or tearing down of buildings, but I should not have to bring every home back to proper historic conditions in order to sell or purchase the property.
The biggest argument against this would be that the new restrictions on the property would diminish the value, thereby lowering the amount that the current owner can get for the property.
I think a quick study of historic districts with stronger restrictions will show this fear unfounded. Historic districts generally maintain their value very well. In fact, my guess is a well-crafted ordinance will only stand to increase the already very high value of real estate in the historic district.
My last point is those who really want to see historic preservation need to work with instead of vilifying current city leaders. Most of these leaders have many of the same concerns they do. They, too, want to keep the historic feel to our town. However, they do not want to create an invasive, overreaching ordinance.
If we work directly with those on both sides to determine the proper limitations and extent of the ordinance, I think we could find a law that protects the core value of property rights and better preserves our city's very unique historical features.
Nathaniel Kaey Gee resides in Boulder City with his wife and six kids. He is a civil engineer by day and enjoys writing any chance he gets. You can follow his work on his blog www.thegeebrothers.com.