Good negotiations can lead to better deals
November 29, 2017 - 3:56 pm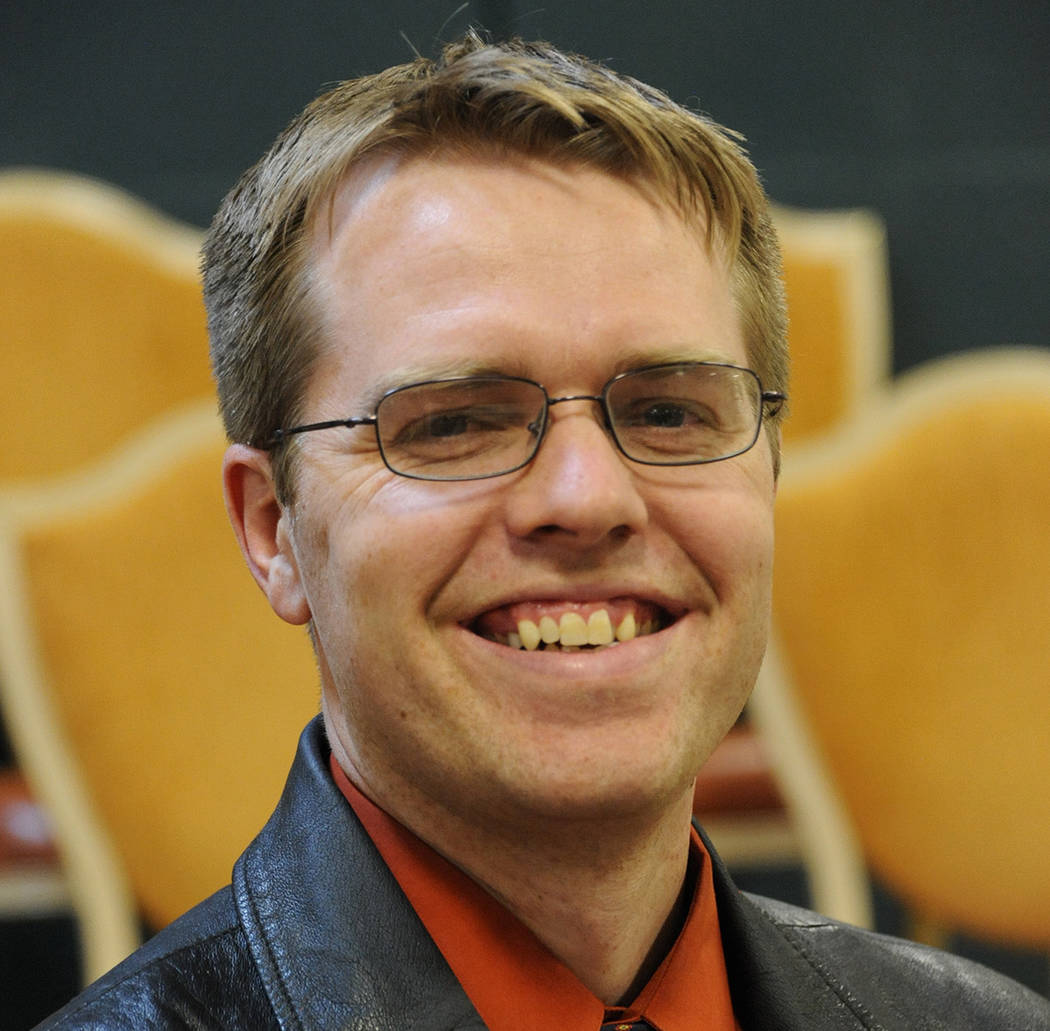 Shortly after I was married I left the country for the first time. I walked approximately 100 yards into Mexico visiting little shops and street vendors. While I had heard the phrase "everything is negotiable," this was my first true experience with it. Everything you saw was for sale and everything was truly negotiable.
I only bought one item that day, a leather cowboy hat. I didn't pay the first price they asked for, but didn't really play hard ball either and paid around $20. But every shop I went to after that would look at my hat and ask what I paid for it. When I told them, they would laugh and say they would have given it to me for half that price, clearly hinting that I had failed at my negotiations.
The shop owners were probably exaggerating, getting some sort of pleasure from making me feel bad about my negotiating skills, but they did succeed in making me feel that, perhaps, I had overpaid.
Boulder City has been involved in negotiations of sort when it comes to selling land to StoryBook homes. Everyone who has followed this knows what has occurred. StoryBook was the only one that bid on the land and, as such, it realized it was in a good negotiating situation. Part of this was getting variances to help them maximize the number of homes.
Their first proposal, in my mind, simply asked for far too much. The substandard lots, narrow streets and sidewalks on only one side of the street was simply too large a request. While the city voted to sell the land and the money could be a benefit to the city, the City Council and Planning Commission did the absolutely right thing by not agreeing to all the variances that StoryBook requested.
The next steps by StoryBook were very wise. Rather than quickly shorten the request and run back to council, they took the pulse of what issues were of greatest concern to the community, what would mean the most to them, and then set up a meeting with the public to discuss. The biggest issue was sidewalks on one side of the street; they wisely dropped that.
Next, they focused a public meeting around hearing people's concerns and showing people exactly what the narrower streets would look like. I feel the meeting was a success and as soon as I saw how many people went in opposed to the idea and walked out in support, I knew that StoryBook was going to get the variances it asked for.
I don't even think the meeting was as much about narrow streets as it was about StoryBook showing Boulder City it was committed to trying to make this deal work, not by forcing its way, but by working with the citizens.
As expected, the council voted 4-1 to grant StoryBook to have private streets, and therefore narrower streets in its new development. With narrow streets StoryBook will get a few additional homes in the development.
Some feel like this was a mistake, that City Council members should have held its ground. What good does it do us as citizens to allow StoryBook narrow streets? Why should we let developers simply get more and more profits? Perhaps the City Council could have held its ground and StoryBook would have given in and bought the land anyway.
As with all negotiations, it is impossible to say if you really got the best possible deal you could have. But just as StoryBook may have given in, it may have also walked away. Meaning the city staff would have to spend time once again trying to sell the land. That means a lot of work and marketing that you and I pay for, and still maybe no one comes to the table.
Did I get the hat in Mexico for as cheap as possible? Probably not. Yet I love that hat and am glad to this day that I bought it. I am glad City Council did not grant StoryBook all the variances it asked for. It led to a better product. Could they have held their ground again and gotten an even better product? There will always be those who feel that way, and they may be right. But did they end up with a compromise that will likely lead to a good product and a great addition to our wonderful city? I think so.
Nathaniel Kaey Gee resides in Boulder City with his wife and six kids. He is a civil engineer by day and enjoys writing any chance he gets. You can follow his work on his blog www.thegeebrothers.com.