Father of growth ordinance would be dismayed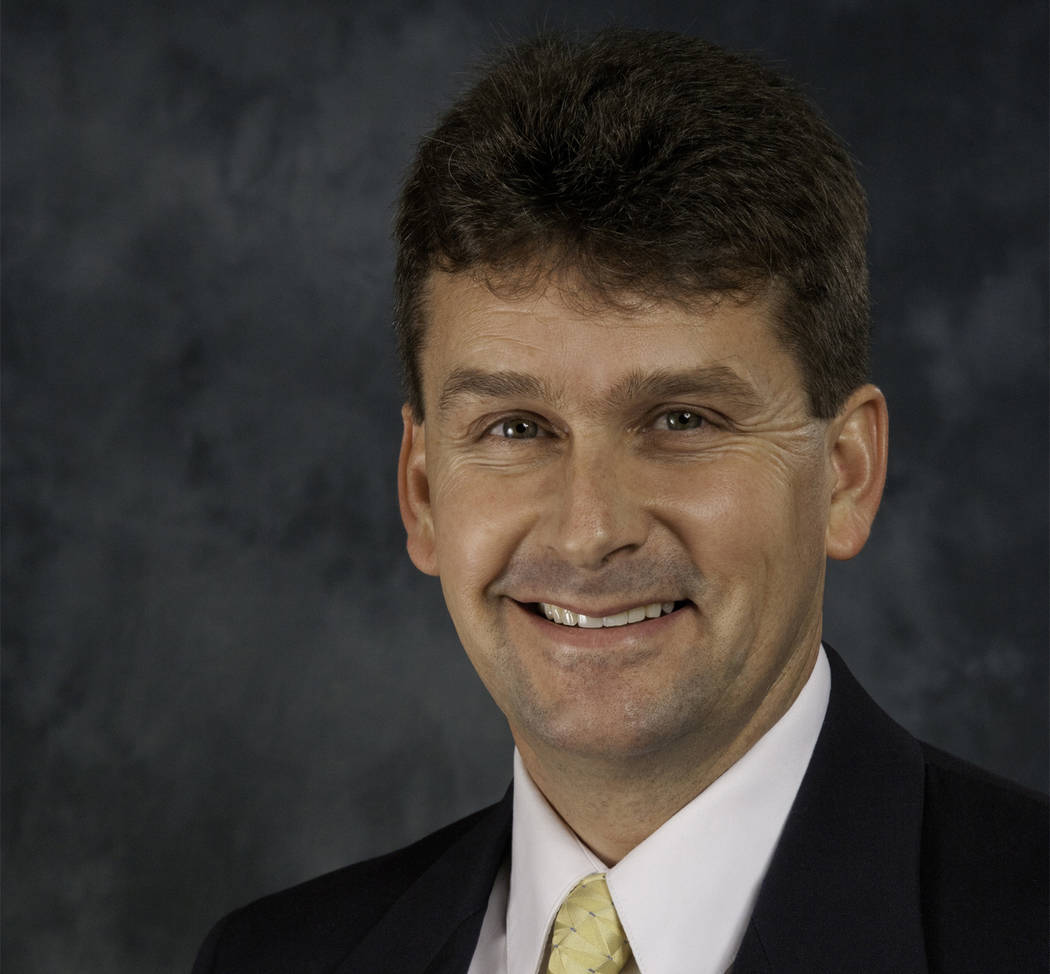 Ralph Denton is widely considered the father of our city's controlled-growth ordinance. He served multiple times as interim city attorney and had a big hand in drafting the original 1979 version.
The 1970s had been a decade of precipitous growth in Boulder City. Our population almost doubled from 5,223 in 1970 to an estimated 9,500 in 1978. And with over 750 building permits issued in the three years from 1976-78 alone, some were projecting an additional 7,000 residents by the early to mid-'80s and exponential growth thereafter.
Denton's 1979 ordinance worked well to temper that trend and the fears that accompanied it. Our growth rate decreased from 84 percent per decade in the '70s to a much more manageable 31 percent in the '80s. Still, with so many pre-1979 building permits already issued and more than 1,500 more residential allotments granted in the 1980s and early '90s, our population grew to 12,567 by 1990 and continued to inch upward at a moderate but healthy 19 percent growth rate in the '90s.
Young families continued to move to Boulder City as the new millennium approached, and our school numbers remained solid at well over 2,000 students.
Then some game-changing events happened that even Denton couldn't have anticipated. In 1995, the city purchased more than 100,000 acres in Eldorado Valley, quadrupling our land mass and making us the largest Nevada city geographically at more than 200 square miles. Partly in response to that acquisition, Denton's original controlled-growth ordinance was completely repealed and replaced in 1996, leaving the guts in place but notably capping the number of annual residential allotments at 120. And, even more significantly, our charter was amended in 1997 to require voter approval of any sale of city-owned land over one acre.
In terms of growth control, the 1997 charter amendment changed everything. Since then, the controlled-growth ordinance doesn't even become relevant until voters have already approved land for sale. In other words, the growth-control ordinance now only affects land that we, the voters, have already instructed the city to sell, such as the Boulder Creek and Adams Boulevard-Bristlecone Drive parcels recently sent out to bid.
The amendments had an immediate impact, with growth grinding to a complete halt during the first decade of the 21st century.
In fact, early in the decade Denton was already bemoaning the stagnating effects. On the last page of his 2001 oral history "A Liberal Conscience: Ralph Denton, Nevadan," Denton said: "I don't have kids in school, but I am still interested in our school system. The teachers don't live here anymore … I brought it up one time with a school official … He made the point: 'They can't find places to live.'"
Denton also lamented: "A lot of young people want to move into Boulder City and can't afford to. In my view, if Boulder City needs anything, it would be a subdivision of low to medium price houses, so young people can afford to buy them. We're going to wind up like one giant Sun City with a bunch of pensioners or retired people who wouldn't spend a nickel to support government and education."
Denton's words, of course, were not only an indictment of the previous few years but also rather prophetic, given what has transpired since. Between 2000 and 2010, Boulder City's population increased by only 57 people — an effective growth rate of 0 percent.
If it was hard to stem the tide of an aging population by attracting young families with affordable housing even before the zero-growth decade that followed Denton's commentary, then it won't surprise you that it's virtually impossible now. Our median listing price per square foot is now 35 percent higher than the rest of Clark County's. And since 2005, we've lost 629 students (more than 25 percent), even though we're a net recipient of students imported from over the hill. That's an average loss of more than 50 students per year.
I've said before that these negative trends and disparities will only worsen if we remain stubborn in our refusal to embrace reasonable changes to our growth policies. In response, certain candidates and their supporters have tried to downplay the data and accused me of doomsday predictions.
However, Ralph Denton wasn't doomsday when he accurately predicted that younger adults and children would constitute a rapidly shrinking percentage of our population. And he definitely wasn't a zero-growth proponent. Above all, he was pro-family and pro-Boulder City.
Denton naturally would have agreed with most of us that the recent proposal for a very large development not subject to essential growth limits would never be acceptable. But if he knew people were twisting his controlled-growth ordinance to further their political agendas, he would be rolling over in his grave.
Knowing, as he did, that the 1997 charter amendment turned his growth-control ordinance on its head by making it apply exclusively to land that the voters have already approved for sale, I'm supremely confident that Denton would be encouraging us to make modest adjustments to the ordinance to ensure that voter-approved sales are implemented post-haste.
Denton would look us in the eyes and ask why we're pursuing policies designed to scare family-friendly developers away, why we're intentionally putting legal obstacles in the way of selling land that we've already mandated be sold, or, put simply, why we're cutting off our nose to spite our face.
But you don't have to take my word for it. As usual, Denton said it best himself.
Rod Woodbury is mayor of Boulder City. He has been serving on the City Council since 2011 and is the president and managing shareholder of his law firm, Woodbury Law.