EVANS: I'm in love with my car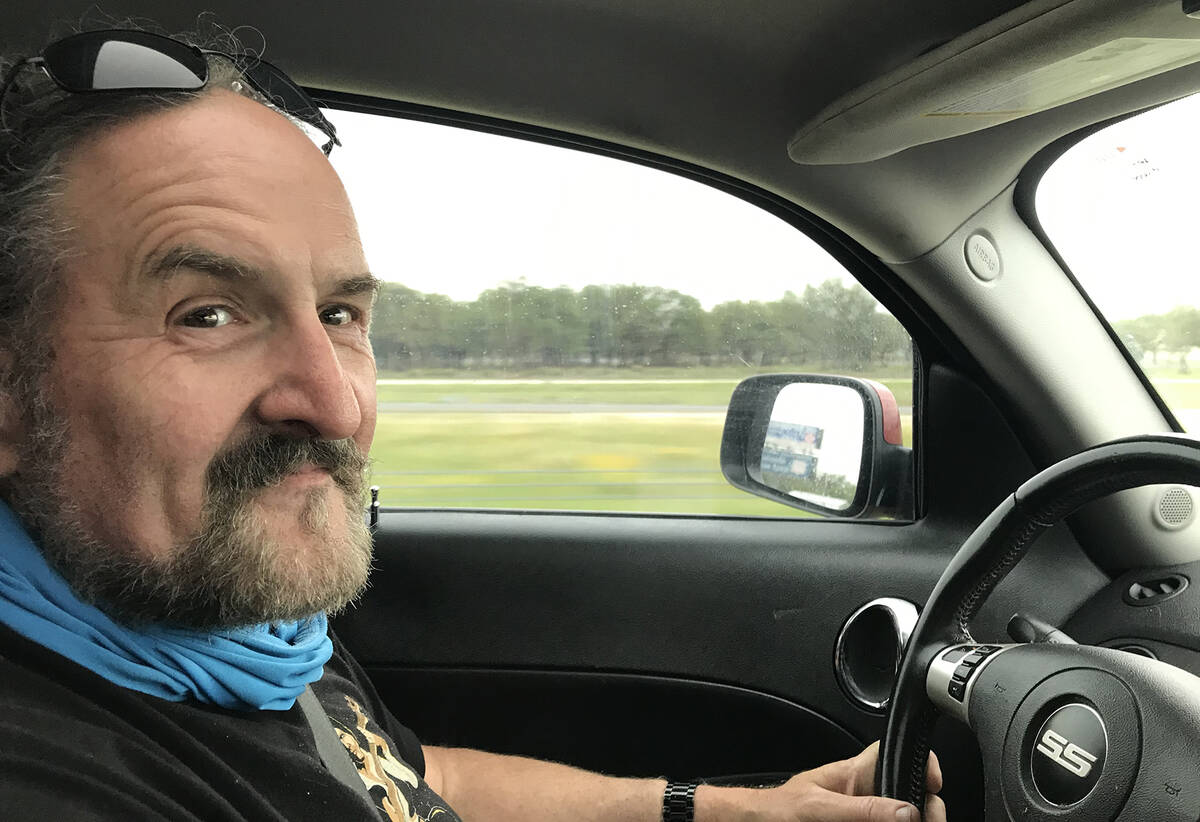 As I walked around the car show out at Veterans Memorial Park on Saturday morning, that little sonic gem from Queen's 1975 opus A Night At the Opera kept spinning around my head.
Yeah, with me there is always a music angle. Love the song. Love the band. Got to see them live a few years later on the News of the World tour when I was a senior in high school. Yep, I may be old, but I got to see all the cool bands.
Fun fact. "I'm In Love With My Car" was a contention point within the band. It was written and sung 100 percent by drummer Roger Taylor (who also did most of those impossibly high vocal harmony parts in the Queen catalog that most people assume were Freddie Mercury). It was dedicated to one of the band's road crew members whose Triumph roadster was the love of his life. Taylor lobbied hard — because he so loved the song — to make it the B side of the first single from the album. Which means that "I'm In Love With My Car" has made just as much money in royalties from sales of singles as has "Bohemian Rhapsody."
Anyway, I digress. Which I do a lot.
So, I'm walking around at the car show snapping pics for a feature in the newspaper and I was struck by the fact that, despite all of the media coverage and talking-head bloviating about electric cars, I saw only one at the show. Now, I can't say with certainty that there were not more there, just that in the time I spent there I did not see any. I saw cool old roadsters, impossibly bitchin' classic trucks, cop cars from the 1940s, something that looked like a speeder from Star Wars mounted on a car chassis and even a pair of DeLoreans with their neat gull-wing doors open and a fake (I assume…) flux capacitor installed and a pink hoverboard on the passenger seat.
There is just something about old cars that gets to me. I have ridden in and driven electric cars. As technology, they are very cool. But I just can't seem to connect with them. I know it's no longer considered a "correct" thing to say, but I missed the sound and the vibration of an internal-combustion engine. A Tesla is a tech marvel, but driving one feels like playing a video game. I just can't get myself to relate to it.
I'm one of those weird people who just likes to drive. Sometimes I just do it for fun. "I'm just out here driving, no place I got to go" is a line from a song on the record I released in February and it is not the only song there with references to being behind the wheel on the open road. When I was offered the reporter job at the Boulder City Review a couple of months ago, I think the powers-that-be were concerned that I would tire of the 40-minute drive between my home in the southwest corner of the Vegas valley and the BCR office next door to the Coffee Cup (another place I love for its automobile imagery). The chances of that happening are pretty remote.
I drive a 2010 Chevy HHR SS. The one with the turbo. And I LOVE my car. I have had this one for just shy of four years and, prior to that, I had a 2008 version of the same car. Different shades of red and the 2010 has a nicer interior, but I've been driving basically the same car since 2009.
And it's showing its age. Last week, the turbo stopped working. The engine in the car is a pretty small 2.4 liter four-banger, but that turbo turns it into a little rocketship. Driving without the turbo is frustrating and kinda pathetic. After a few very frustrating hours at the shop later on Saturday and an almost $800 bill, I drove away with the turbo still not working.
I know in my heart (and in what passes for my head) that this is an indication that it's time to sell it and get something else. I also know that the responsible, adult thing to do would be to get an EV or at least a hybrid. But the thought of doing that makes me sad.
There are lots of great memories in the duo of HHR SS models I've had. Hundreds of out-of-town gigs with the band, many a cross-country road trip with the Spousal Unit and even that first drive into Boulder City late last year to interview for this job.
Chevy stopped making the HHR SS in 2010 and I'm hoping there is still more of a future for my favorite ride than a slot at a local car show. Maybe there is an honest, reliable and not crazy-expensive mechanic out here in BC who can actually get that turbo working again. If you know someone, hit me up. I would love to keep loving my car.
Contact reporter Bill Evans at wevans@bouldercityreview.com or at 702-586-9401.