Development plan has us shaky like 'Fiddler'
September 28, 2016 - 2:04 pm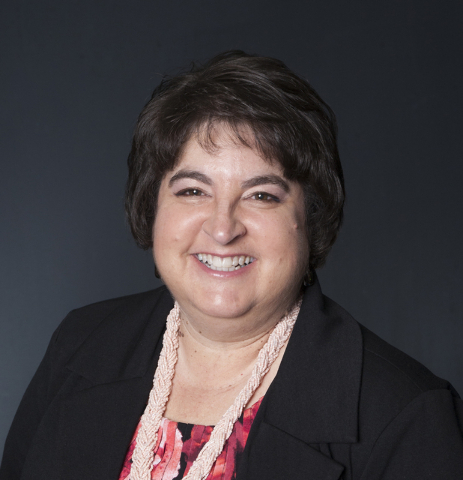 On Monday, RPS Homes CEO and Boulder City resident Randy Schams submitted a proposal to the city to develop 640 acres of land into a master-planned community.
He is already in escrow for land just outside the city limits, where he could build the community he envisions and is calling Boulder Highlands. Current plans call for the community to have about 1,600 homes in a variety of price ranges that would appeal to everyone from entry-level buyers to those seeking a luxurious living space.
But, after speaking with Mayor Rod Woodbury and other community leaders and residents, he would like to create that community within the city limits, preferably on the western side of town. This new community, complete with landscaped roadways and median would serve as an entrance to Boulder City and help entice people to visit, he says. It also would add to the city's tax base, providing much-needed dollars and helping update and improve its infrastructure.
After news of the proposal was made public, those for and against the proposal have begun arming themselves for a battle. They are either strongly in favor of the plan of vehemently against it. There doesn't seem to be any middle ground.
These polar opposites are reminiscent of a scene from the Broadway musical "Fiddler on the Roof" where Tevye argues with himself, trying to see both sides of an issue when his oldest daughter tells him she wants to marry the tailor instead of the older butcher, the man chosen by the local matchmaker. He sees things one way on one hand, and another way on the other hand.
Those in favor of the proposal see the new development as a way to get much-needed infrastructure and boost the tax base to improve existing utilities.
Those against argue that we should fix or replace what is already here before adding new.
Those in favor of new homes see it as a way to bring new students to local schools, which have been seeing steadily decreasing enrollments.
Those against the plan say that enrollments are constantly fluctuating. Some years enrollments are up and in other years they are down.
The new homes will add value to the town, the necessary rooftops needed to attract more businesses to the community, especially with the completion of the Boulder City bypass and the projected loss of traffic and visitors, say those in the pro development camp.
Those against the new homes say there are already plenty of homes and businesses here have been able to succeed. For years the town was able to support two grocery stores and could do so again if given the opportunity.
Those for growing the community say that the existing limited growth ordinance has prevented the city from adding new homes at the suggested pace because most builders won't develop only 30 homes at a time.
But that growth ordinance is exactly what helps keep Boulder City small and gives the town its charm, according to those against the plan. That is why they moved here and that's what attracts others to move here. Adding a great number of new homes will spoil things, they say.
As Tevye notes, that fiddler on the roof was on shaky territory. He had to maintain perfect balance to continue playing music.
Hopefully, Mr. Schams, community leaders and Boulder City residents can find that balance, too, so the community can thrive and we all can live in harmony.
Hali Bernstein Saylor is editor of the Boulder City Review. She can be reached at hsaylor@bouldercity review.com or at 702-586-9523. Follow @HalisComment on Twitter.