Davis' history shows power of hope
November 21, 2018 - 3:52 pm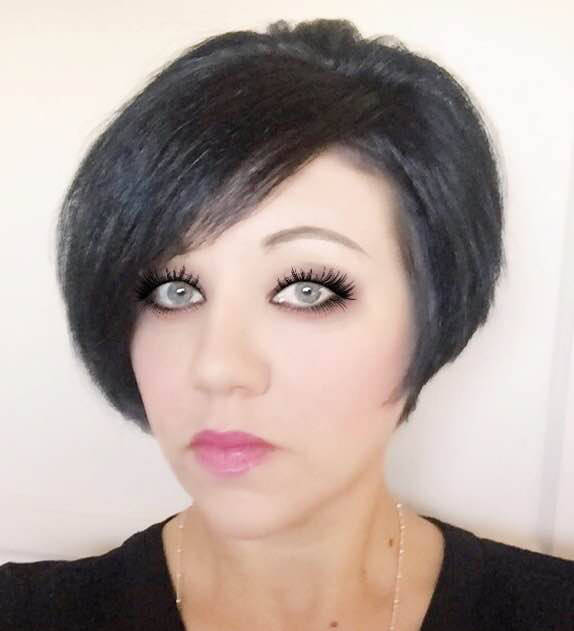 There is a lot to be thankful for on today's Thanksgiving Day holiday. For many local business owners, it is the thought of customers walking through their doors tomorrow, spending cash on Black Friday in exchange for holiday presents.
For Boulder City transplant and DIY beauty celebrity Heather Marianna, thankfulness and gratefulness are definitely in the air today. Marianna opened her flagship store location, Beauty Kitchen Boutique, on Nevada Way earlier this month. For the opening, she brought a touch of Hollywood with her. Two of the stars of Bravo's "Real Housewives of Orange County," Emily Simpson and Gina Kirschenheiter, proudly stood in front of the new store, shining a national spotlight not only on Beauty Kitchen but on Boulder City, too.
Marianna, and her Beauty Kitchen products, have many ties to Hollywood. The photos of celebrity after celebrity holding her products are proudly displayed in her store and on her company's website. However, it is her tie to Oscar, Emmy and Tony award-winning actress Viola Davis that has me impressed.
Davis is a Beauty Kitchen fan and it isn't uncommon to see her pitching Marianna's glitter body milkshakes, champagne-scented bath soaks and specialty sugar scrubs at post-Hollywood events. I'm sure this is something Davis didn't dream of as an impoverished little girl.
The actress has earned major roles in such movies as "Get On Up," "Suicide Squad," "The Help" and "Prisoners," to name only a few. For me, it was her role in the 2010 movie "It's Kind of a Funny Story" that took my breath away. This movie is not only my Throwback Thursday recommendation because her role is seamless when it comes to believability, but I have a personal connection as my good friend, actor Zach Galifianakis, also has a starring role.
"It's Kind of a Funny Story" is based on of a book about a 16-year-old dealing with mental illness. Focus Features did a great job adapting the novel without watering down the humorous or dramatic moments. Through his hospitalization, the audience follows 16-year-old Craig Gilner (played by Keir Gilchrist) as he is forced to deal with an attempted suicide, relationships with other patients and how he interacts with his family — one of which produces pressure for Craig to not only do well but better than average in life.
Davis had monumental pressures in real life, too. The actress is an advocate of bringing attention to the issue of hunger in the United States. Davis has shared her story of having to dumpster-dive for food when growing up in many interviews. While she has beaten the odds and defied the statistics, all the fancy perks and awards that come with being one of Hollywood's top leading ladies doesn't shy her away from telling her truth about what she faced growing up.
She often speaks about knowing what it is like to search for one's next meal, having lights in the household shut off, coming home to eviction notices, sexual assault by men as a child, having to keep quiet about a family member's mental illness, and dealing with the stress of dysfunction and addiction within the family. In fact, there is a video from when the actress spoke about her life before fame and success at a past Women in the World event. She told the crowd, "We would wrap our sheets around our necks at night because the rats would crawl through holes in the walls."
We all have a lot to be thankful for, even when we think we're maybe not doing our best or feel like we got the short end of the stick when it comes to life's challenges. Remember, Davis is a self-made woman who survived it all. She overcame the odds. Marianna is also self-made, as are many other local business owners in Boulder City.
"It's Kind of a Funny Story" may not be the happiest movie recommendation for today's holiday, but I think it is incredibly appropriate. It helps us remember that no matter what, there is always hope for a better tomorrow as long as you stay humble, persistent and thankful for even the smallest of blessings.
Tanya Vece is a ghostwriter and independent marketing specialist. She can be reached on Instagram @TanyaLVece.