Count on cool, monstrous characters to haunt city
September 26, 2018 - 4:24 pm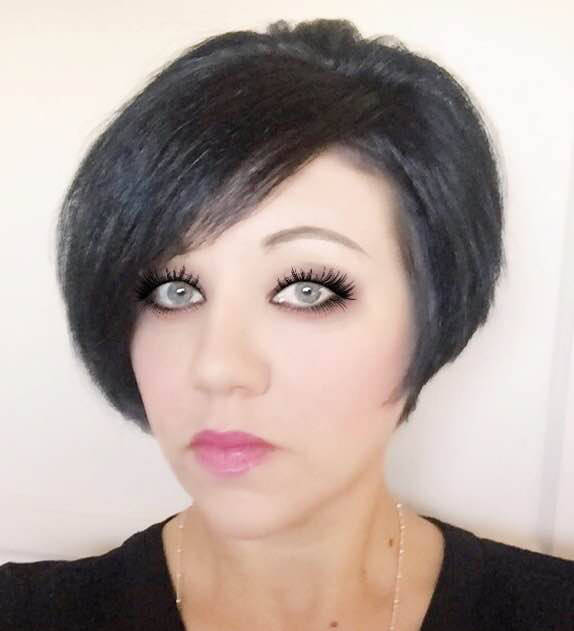 Saturday nights in the early '90s were always special in my house because Saturday night was "Count Cool" night. Who and what is this, and what does it have to do with Boulder City? Count Cool Rider's character was a mix of part vampire, part Elvis and part biker. The coolest of the cool, the TV host aired old scary, often cheesy, B-movies on local channel 33 each and every Saturday night at 10.
Count Cool Rider's TV show, titled "Saturday Fright at the Movies," always opened with Elvis' "C.C. Rider." And the Count, played by now-Vegas nightclub owner (Vamp'd) and national TV star ("Counting Cars," "Pawn Stars," "Criss Angel's Mindfreak") Danny Koker, opened every show with "Good evening. And welcome to Saturday fright at the movies. I am your host, Count Cool Rider," which was always delivered in his best Transylvanian accent. What many people don't know is that accent was really was based off his family's Yugoslavian and broken English accent after immigrating to America.
Koker may have been born in Ohio, but he has been a Las Vegas staple for decades. And two of his featured "Saturday Fright at the Movies" picks were filmed, where else, but around Boulder City, Lake Mead and Hoover Dam. Koker has also been spotted on rides through Boulder City.
Some of his "Counting Cars" projects have even been featured here in a few of our city's many classic car shows. If you're into classic cars, you can see some of the work by Koker and his team — and even buy some of the hot rods — by visiting www.countskustoms.com.
Count Cool Rider's Saturday night thriller movie series ran for 10 years, from 1990 to 2000. A great way to get a feel for how much fun this series was is to visit YouTube.com and search the term "Saturday Fright at the Movies commercial."
Count Cool isn't the only local who has ties to haunts and horrors and Boulder City. Famed ghost hunter Zak Bagans opened his Haunted Museum in Las Vegas last year; it was once the Wengert house, and the Wengert family has ties to our city. Additionally, the SyFy channel's show "Ghost Hunters" filmed in Boulder City a few years back trying to capture anything paranormal at the old hospital before it was demolished.
And let's not forget our very own Tom Devlin, who has a treasure trove of horror-related pieces located in the Tom Devlin's Monster Museum on Boulder City Parkway. If you follow the museum on social media, you can stay in the loop on all the Hollywood horror stars who stop into our city, too. Actor Tony Todd ("Night of the Living Dead," "Candyman") is the next celebrity to stop by. He will be at the museum Oct. 6. More details can be obtained by calling the museum or following it on Instagram @tomdevlinsmonstermuseum.
As we head into October, my favorite ghoulish month, I'll be continuing this story by writing the Throwback Thursday features on the scary movies once broadcast on Count Cool's "Saturday Fright at the Movies" throughout October. In the meantime, as our city prepares for the bewitching season and events like Trunk or Treat on Oct. 13 at Veterans' Memorial Park, my TBT movie recommendation is "Ghoulies," a Count Cool Rider favorite.
Tanya Vece is an entertainment and music writer who resides and volunteers in Boulder City. You can follow her adventures on Instagram @hollywoodwriter.