Comic duo's feud stayed off the big screen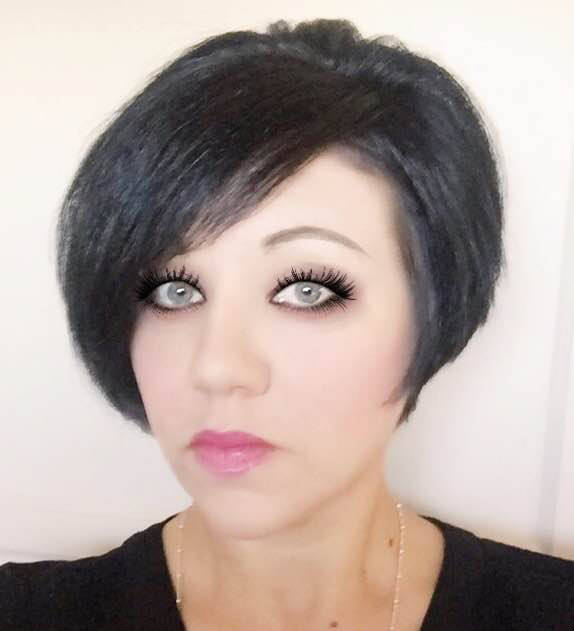 Many Hollywood actors have come through Boulder City either to work on a film project or to visit our charming landscape. It seems one doesn't have to dig deep to discover ties to past and present A-list stars.
For example, Boulder City has had notable screen time in major movies, including (as my nephew, Caleb, pointed out) the 2005 film "V Is For Vendetta" starring Oscar winner Natalie Portman. Bette Davis came here as her chosen vacation spot. Shirley Temple visited the local schools here. And local resident John Bullis shared with me that Jane Russell visited relatives here up until her death. Starbucks, Vinny's Pizza and The Dillinger Food and Drinkery have all had their share of celebrity visitors, too.
What I have discovered for this Throwback Thursday is the existence of a movie with a plot about traveling across the country, and through our city, as the main characters make their way to Hollywood. In 1956, Jerry Lewis and Dean Martin came through Boulder City to film at Hoover Dam for "Hollywood or Bust." The movie's plot was written to be a comedy, although Lewis has said that there was no joking around on set.
According to IMDB.com, the movie is about a famous singer who can't pay his bookie. The singer forges a raffle and ends up joining a star-struck fan in a car ride across the USA. In Lewis' autobiography, "Dean and Me," Lewis notes that he and Martin did not speak to each other off camera during the entire film shoot. This was a huge deal as the two men started their careers off as a comic duo. Martin and Lewis were so popular that DC Comics published the best-selling "The Adventures of Dean Martin and Jerry Lewis" series based on the duo from 1952 to 1957.
"Hollywood or Bust" was produced by Paramount Pictures. Outside of filming at Hoover Dam, other filming locations included Chicago, New Jersey, New Mexico, and parts of California, including the Hollywood Park race track. The film also features stock footage of Las Vegas, showcasing casino marquees advertising Las Vegas headliners like Elvis Presley and — who else — Martin and Lewis.
"Hollywood or Bust" is a short comedy with an oversized dog in a tiny convertible, a pretty woman stuck in the middle of Martin and Lewis' characters' banter, and a Vegas jackpot that causes even more on-the-road hilarity.
Whatever happened during the filming of "Hollywood or Bust" didn't detour Martin or Lewis from individually embracing Las Vegas or Boulder City. Both men became staples on The Strip. The historic Boulder Theatre also hosted a performance presented by Martin's youngest son, Ricci Martin, titled "A Tribute to Dean Martin." You can still look up the details of this show by visiting www.bouldertheatre.com/events.html.
Frank Sinatra reunited Lewis and Martin on stage in Las Vegas during the 1976 Muscular Dystrophy Association Labor Day telethon. The duo remained friends after the reunion up until Martin's death in 1995.
Lewis is still around Las Vegas. He recently was in the audience for Criss Angel's "Mindfreak" show at the Luxor. Angel Instagramed a live video of Lewis talking to the audience after Angel stopped his show to acknowledge Lewis. Ironically, Angel has ties to Boulder City, too. In 2016, Angel filmed a music video at the dry lake bed with Dee Snyder (Twisted Sister) as part of a benefit to fund pediatric cancer research after Angel's own child was diagnosed with leukemia.
Martin and Lewis might have been feuding when they were filming "Hollywood or Bust" at Hoover Dam, but you can't tell from watching the movie. It's a funny film that's definitely worth spending a few dollars on as a digital rental.
I'm always amazed at the countless A-list Hollywood and iconic Las Vegas entertainment names that pass through Boulder City, especially when locals stop me to share stories and photos of past and present run-ins. If you have a great run-in story, or would like for me to research a throwback tie, please email me at Hollywoodfatgrl@gmail.com.
Tanya Vece is an entertainment and music writer who resides and volunteers in Boulder City. You can follow her adventures on Instagram @hollywoodwriter.