City's contributions felt nationwide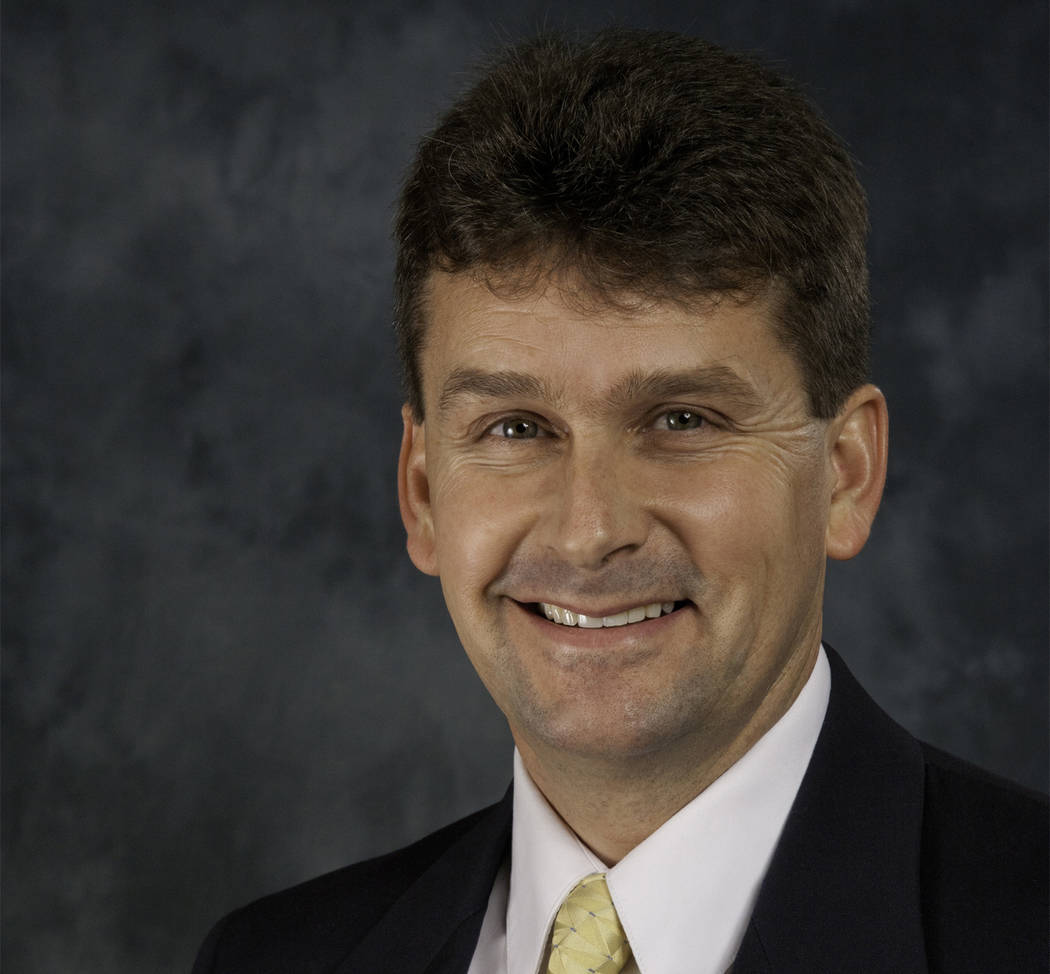 Sometimes Boulder City is perceived as a sleepy, no-growth, do-little community by our friends in Southern Nevada and Carson City. Not infrequently, they discount our contributions.
For instance, when it comes to allocating marketing dollars or public health-care resources, they raise their eyebrows and insinuate things like: "Why should we give Boulder City any more than a tiny sliver of the pie? And what does that little town really do for us anyway?"
"Thanks for asking," I reply, and then I remind them of the many contributions we've made over the years, not merely locally but also regionally and nationally. The following are just a few examples.
First, we're the town the built Hoover Dam, a modern wonder of the world that annually brings millions of Las Vegas' 40-plus million visitors to the area. In fact, but for the dam project in the 1930s, there's a good chance that Las Vegas, then little more than a dying railroad stop, would have become a virtual ghost town. But Hoover Dam brought thousands of workers, and the workers wanted entertainment not permitted on the federal reservation. So the state legalized gambling in 1931, and the rest, as they say, is history.
Shipping Hoover's power to L.A. and Colorado River water to the Imperial Valley helped California and much of the West thrive in the arid desert, as well.
Designed by a Dutch-born Denver urban architect named Saco Rienk de Boer, Boulder City was also one of the first master-planned communities in the U.S., a distinctive 20th-century experiment in new-town planning to provide modern housing for the dam workers. Modeling Boulder City in many respects after Washington, D.C.'s, fan-shaped layout to include ample public open spaces, de Boer was ultimately compelled to scale back due to budgetary constraints. But our beautiful parks and greenbelts are still a big reason people from everywhere come to play and hold their outdoor festivals here in clean, green Boulder City.
At the time, America was in the dumps, suffering mightily from the Great Depression, with pessimism abounding everywhere. And then along came Hoover Dam with its sheer magnitude and uplifting art deco design, and Boulder City with its model of clean living, both manifestations of optimism giving our country a sorely needed shot in the arm to lift our nation's spirit out of the slums. And both went a long way to do just that, making us unparalleled among Western cities when it comes to a national narrative worth telling and preserving.
In 1938, TWA leased the old Boulder City Airport at Bullock Field, establishing the first scheduled passenger airline service in the area and providing the rest of the world ready access to Southern Nevada. Indeed, for a time, ours was rightfully known as "the biggest airport in the West," including critical use as a military base during World War II.
Postwar Boulder City became home to Fisher Space Pen, the famous manufacturer of pressurized pens that write not only in zero-gravity space but also underwater, in extreme temperatures, over grease, at any angle and upside down. Even today, Fisher pens are carried on every manned space flight, taking Boulder City's contributions to infinity and beyond.
In 1995, Boulder City acquired the vast Eldorado Transfer Area, making us Nevada's largest city geographically at over 200 square miles. Much of that land we voluntarily set aside as an endangered species preservation area, without which Clark County's economic boom and rapid population growth in the early 2000s would never have been possible and our own ability to keep that urban sprawl on the other side of the hill would have been extremely difficult at best.
The acquisition also enabled us to preserve the dry lake bed for recreational purposes and to set aside a 3,000-acre energy zone, turning us into a nationwide leader in solar power and renewable energy over the last decade.
President Barrack Obama stopped in to celebrate this fact during his 2012 campaign, the city of Las Vegas touts itself as the largest completely green U.S. city because of this, and much of our power is still purchased by California to keep its lights on.
Interstate 11 is just the latest in a long line of "firsts" that Boulder City continues to contribute to the world; it's the first leg in the Canamex corridor linking Phoenix to Las Vegas and ultimately Canada to Mexico by a series of major freeway improvements and potentially also railroad and cutting-edge telecommunications infrastructure.
Of course, I haven't even touched on our world-class Bootleg Canyon mountain biking trails, the largest man-made lake in the U.S. and its accompanying national park in our backyard, our much-traveled River Mountain Loop Trail, our high-performing schools and our Grand Canyon tour companies, to name a few more. But I hope you get the picture.
So are we a bit sleepy? Maybe. Slow-paced? Perhaps. But noncontributors? Not a chance. In fact, we've shown time and again in Boulder City that we're trailblazers, producers, innovators and high-level, far-reaching contributors to boot. Just ask us. We're always happy to share.
Rod Woodbury is the mayor of Boulder City. He has been serving on the City Council since 2011 and is the president and managing shareholder of his law firm, Woodbury Law.