City's charm, character appeals to many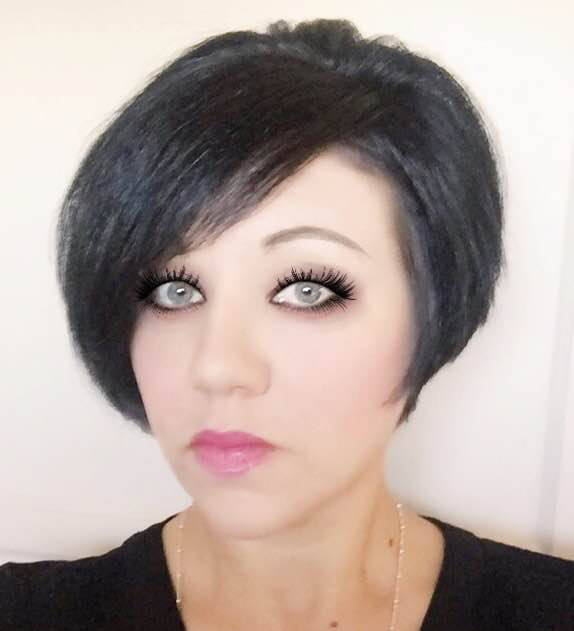 It was 2:30 a.m. and I couldn't sleep. The rare pouring rain in Boulder City was keeping me awake and, as I usually do when I can't find slumber, I turned on Turner Classic Movies in search for inspiration and a Hollywood throwback tie to Boulder City.
Instead, I ended up on the receiving end of my boyfriend's "can't sleep again" statement. It was then that I accidentally discovered a Boulder City tie. John's mom and dad, Al and Louise "Fuzzy" Wengert, knew and were good friends with Milburn Stone from the television show "Gunsmoke."
Stone had a houseboat at Lake Mead marina. Al had purchased a Boulder City business in 1953 called Nick's Fix It Shop, where he would do electrical and air conditioning work for the locals. Through his business, Al went to work on Stone's houseboat and become close with Stone. In fact, Al and Fuzzy would often have dinner or go out on the boat with Stone. John said his parents had given him and each of his siblings a still photo from "Gunsmoke" that was signed by every cast member. I immediately turned the television off and pulled up old episodes on Amazon Prime's digital streaming service.
Stone played the role of Doc (Dr. Galan Adams). Adapted from a radio show, the Western series was one of the longest-running television programs out there. Produced by CBS, "Gunsmoke" was delivered to audiences nationwide in prime time and as a live-action series.
The show also broke a record as having the highest number of scripted episodes for any U.S. prime time, commercial, live-action television series — that is, up until April of this year, when Fox's cartoon series "The Simpsons" took that title.
Much like his character in "Gunsmoke," Stone was from Kansas. And much like the character he played, Stone had a cowboy-esque way to him in real life, too. Stone married the same woman, Jane Garrison Stone, twice. He was good friends with former President Ronald Reagan. And he loved being out on the water as much as he loved acting.
Stone became known as Doc in real life and was revered across the country, especially in his home state. Kansas painter Gary Hawk created a piece dedicated to Stone's character Doc. When he was president, Reagan asked Hawk to come to the Oval Office and present the Doc painting to him for display in the White House.
I asked John if he ever got to meet Stone when he was growing up, but he said he can't recall if he did or not. He was too little, but he remembers all the kids being excited over having their own signed photos. He also said the Doc persona was left at the Boulder City lines. To locals who got to meet him, Stone was simply Milburn Stone. John's parents eventually moved to Prescott, Arizona, before returning to Boulder City many years later. They had lost contact with Stone, who died in La Jolla, California, in 1980 after a heart attack.
Celebrities with houseboats in our backyard of Lake Mead aren't uncommon. I did some research and names like Erin Brockovich, Andre Agassi, Nicolas Cage and two of the boys from Motley Crue (Vince Neil and Tommy Lee) all enjoy visiting Lake Mead, regardless of whether they're on their own boats or renting one for the day. There is something about the quiet charm of Boulder City and the numerous opportunities for adventure that surround it that seem to draw notable people here. Personally, I think it is the down-to-Earth disposition, like Al and Fuzzy had, that makes not only visiting here, but living here, appealing to the outsiders looking in, especially in the current culture that seems to be more engaged with social media than with looking up and talking to a person.
I got to meet John's dad, Al, shortly before he died almost a year ago (Aug. 25). He was a passionate person who often wrote letters to the editor of this paper. We briefly talked about the power of print and what it meant to share your opinion with others.
I consider myself lucky each time I get to pen my opinion for this publication, especially when citing our local ties to Hollywood, because Boulder City has been admired for decades not only by tourists but by celebrities looking for a great place to relax and interact with genuinely nice and hardworking people.
Tanya Vece is an entertainment and music writer who resides and volunteers in Boulder City. You can follow her adventures on Instagram @hollywoodwriter.