City can't escape its ties to horror
October 25, 2017 - 2:57 pm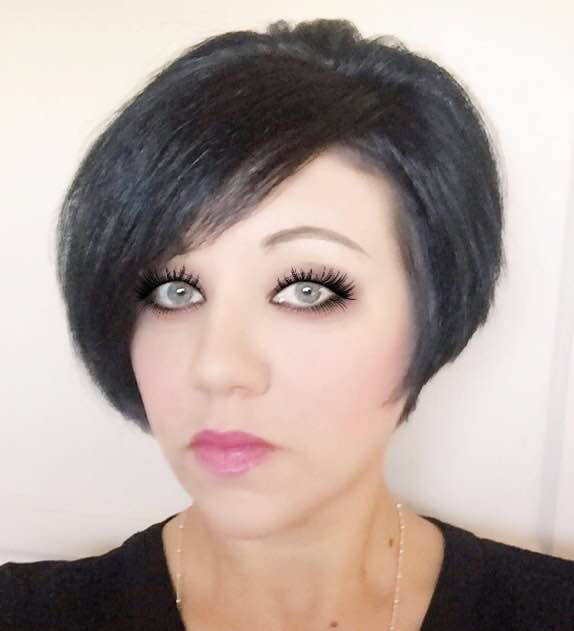 It's almost Halloween. Little ghosts, goblins and ghouls will soon be out in full force as they try to leave a haunting impression on neighbors brave enough to hand out candy. While the tricks and treats will be in good spirit, there are two Hollywood actors with spooky connections to Boulder City's own annual Dam Short Film Festival.
Actress, writer and producer Naomi Grossman is known for her monster-sized role as "Pepper," a microcephalic woman, for the FX television series "American Horror Story." Pepper has been the only character to repeatedly appear (17 episodes) in the Emmy award-winning TV show, allowing Grossman to spend two seasons co-starring alongside actors Jessica Lange, Kathy Bates and Angela Bassett. It was the actress's ties to our city's film festival, however, which helped launch her stage career in London.
Prior to her infamous role as Pepper for "American Horror Story," which is described by CinemaBlend.com as "various bits of demented oddities" with some plot elements loosely inspired by true events, Grossman was a member of the famed Los Angeles sketch comedy troupe The Groundlings. Alumni of The Groundlings include Will Ferrell, Kristin Wiig and Maya Rudolph. Further, Grossman taught Spanish at The Playboy Mansion, but that's another story for a different day.
During Grossman's three-season run with the Dam Short Film Festival, she starred in April Wright's film "My Boyfriend is a Blimp" (2010), wrote and appeared in "Touch My Junk" (2012) and wrote and starred in both "Wigga Pleaze" and "Yes" (both in 2013).
When I spoke with Grossman earlier this month, she had nothing but wonderful things to say about our film festival and its international reach. "This unassuming, little festival managed to yield some truly story-worthy times and lifelong friends, including the producer, who transferred my solo show to London's West End. Who knew this small film festival could supercharge my stage career across the pond? The universe works in mysterious ways, which is why I never questioned; I just attended the Dam Short Film Festival," she said.
Continuing Grossman's theme to entertain and scare, the actress will be featured in a 2018 film titled "An Accidental Zombie (Named Ted)." The film is in post-production, but its trailer is available on YouTube.
Another Halloween Hollywood tie to Boulder City is actor, director and writer Trevor Zhou. With his film "The Waltz" quickly becoming a 2017 DSFF fan favorite, the actor took a script doctor writing job for a short horror movie titled "The Wrong One." Zhou, who spent time during last year's film festival exploring Boulder City with his favorite Coffee Cup mug in hand, transitioned from writing for "The Wrong One" to becoming the movie's assistant director.
I am hoping "The Wrong One" premiers at the 2018 DSFF, but if it doesn't, you can still catch Zhou playing the role of Cuong for the 2016 movie "Batman v Superman: Dawn of Justice" starring Ben Affleck and Amy Adams. Zhou also has worked on various television shows, including "Law &Order: Special Victims Unit," "The Blacklist" and "Broad City."
One more Hollywood horror tie on this Throwback Thursday is our very own Tom Devlin. Not only was he a contestant on the first season of "Face Off," but Devlin has created creatures and makeup effects for more than 100 feature films and the 1990s television series "The X-Files."
In fact, if you're still looking for a last-minute Halloween costume, I encourage you to shop local and pay a visit to the Tom Devlin Monster Museum, 1310 Nevada Highway. Not only does the museum host an assortment of Halloween costumes, Devlin has created a special haunted house for the season. Tickets are $10, and the haunted house portion of the museum is open at 7 p.m. this Friday and Saturday.
Boulder City is always a wonderful place to celebrate the holidays, especially Halloween. I love living here because some of the ghosts, goblins and ghouls we see around town sometimes play major roles within the movie industry's horror genre. We're a unique city for many reasons, but our ability to scare up Hollywood talent never seems to disappoint.
Tanya Vece is an entertainment and music writer who resides and volunteers in Boulder City. You can follow her adventures on Instagram @hollywoodwriter.