Chaplin's heritage seen in 'Zhivago'
September 12, 2018 - 2:52 pm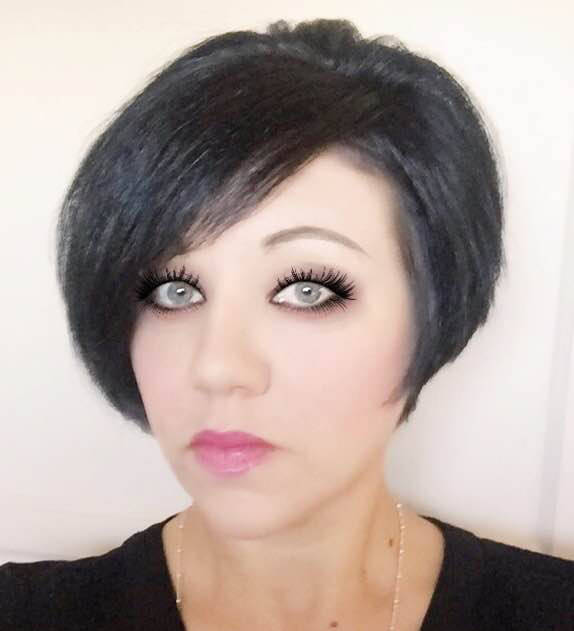 MGM Studios' 1965 British-made "Doctor Zhivago" has an amazing tie to Boulder City. "Doctor Zhivago" is one of three Throwback Thursday movie recommendations for today.
A picturesque look at what was supposed to be the USSR, the movie was mostly filmed around the Aldeadávila Dam in Spain. So how does a two-part Russian Revolution drama, based on a 1957 New York Times' best-selling novel, tie in to Boulder City? Two words: Geraldine Chaplin.
Geraldine Leigh Chaplin is the daughter of late legend (and my favorite actor) Charlie Chaplin. At 74, she resides in Santa Monica, California. Unlike other children of famous actors, Geraldine Chaplin held her own in major movies and usually without the public's knowledge of who her famous dad was.
Geraldine Chaplin played Tonya Gromeko in "Doctor Zhivago," starred in 1973's "The Three Musketeers," played Annie Oakley in "Buffalo Bill and the Indians, or Sitting Bull's History Lesson," owned the role of Hannah Chaplin (her grandmother) in the 1992 Oscar-nominated biopic about her dad "Chaplin" (which starred the remarkable Robert Downey Jr.) and revived the role of Maleva in "The Wolfman" remake. She also landed the role of Iris in this year's "Jurassic World: Fallen Kingdom," to name only a few of the hit movies she has worked on.
Geraldine Chaplin created characters, and it was her family background, as well as her vagabond ways, that seemed to help her diverse acting talent. She lived in England, Spain and France and traveled the world, including through the Southwest and into our backyard — Hoover Dam. Much like her famous father, Geraldine Chaplin's ability to create characters who were worlds apart from one another went without question.
She is strong, adventurous and aware of who she is personally and professionally. She understands her lineage as a curse for her personal life and as an advantage in her professional one. Maybe that is why she played the role of Tonya so well in "Dr. Zhivago."
Tonya was a smart and successful lawyer who married a man named Yuri Zhivago, who was studying to become a doctor. Tonya was supportive of Yuri and only loyal to him because it was her mother's dying wish. Her suspicions about Yuri and an affair he was having prove to be true, although Tonya decides not to confront the issue for a very long time.
Yuri was in love with Lara, but his dedication to Tonya is unquestionable, as it was her family who offered Yuri opportunity and financial comfort growing up. As a writer, a doctor and a free thinker being watched by the Bolshevik party, Yuri's life and role within Russia becomes paved with complex choices, including choosing between Tonya and Lara.
Geraldine Chaplin's personal story ran parallel to her role as Tonya. Her family was under scrutiny from the U.S. government because her father, a forward-thinking writer (yes, even writing for silent films) was accused of being a Communist. Charlie Chaplin wrote and starred in a movie titled "Modern Times," which didn't help the rumors that he was a Communist sympathizer. This led to the actor being placed under FBI surveillance during the McCarthy era.
The U.S. government eventually revoked his re-entry permit into the country in 1952 as he traveled to England on vacation.
In 1978, the Chaplin family became involved in a failed extortion plot by kidnappers, who stole the body of the late Charlie Chaplin. Geraldine Chaplin negotiated with the kidnappers, who had also threatened her kids. The kidnappers were caught and the body recovered, but the drama for the Chaplin family continued for decades, like its very own "Doctor Zhivago" story, with Geraldine continuing to work to maintain the integrity of not only her name but the Chaplin legacy.
Geraldine Chaplin is known as a ballerina turned actress who made her own mark on the silver screen. She earned many hallmark roles within the American and Spanish film industries, which is why her roles in "Dr. Zhivago," "Chaplin" and "Home for the Holidays" are my Throwback Thursday recommendations for today.
And, if you're a Charlie Chaplin fan like me, "Modern Times" is worth a watch and "My Autobiography: Charles Chaplin" is worth the read.
Tanya Vece is an entertainment and music writer who resides and volunteers in Boulder City. You can follow her adventures on Instagram @hollywoodwriter.