Businesses define economy
September 19, 2018 - 4:46 pm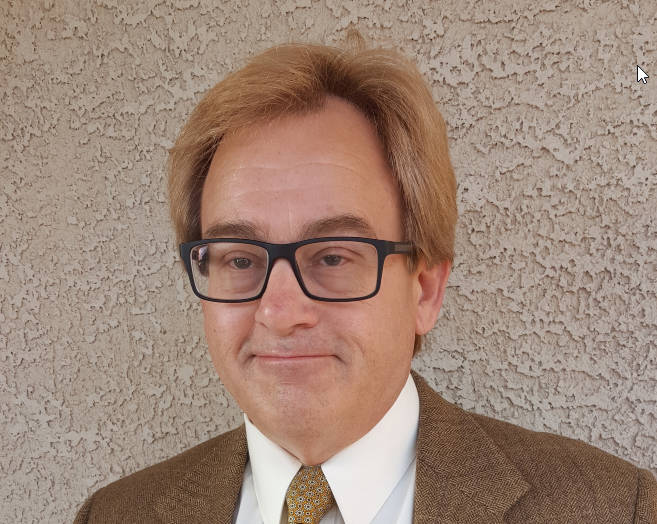 What kinds of businesses do we want to encourage in Boulder City? What kinds of jobs do we want for our workers? Let's split this into two parts: the economic value of various types of businesses, and the problem with job supply and demand in Boulder City.
As I meet with our business owners and survey their business activity, I find that at least we can group our businesses by internal tourism, external tourism, government, industrial and manufacturing, and all else. "All else" can mean motels, restaurants, antique shops and other retail or commercial enterprises, since they share similar traits for employee qualifications and availability, and for economic value.
Internal tourism is tourism driven to Boulder City by specific local events and activities — Art in the Park, Wurst Festival, Spring Jamboree and so on. Some events draw people from outside the region, while others mostly draw from the Las Vegas area. The jobs they engender are retail and commercial. They tend to be steady but low-paying, too low-paying to sustain most households. Yet they do not demand significant skills and are easily filled from the town's general population.
External tourism is driven by factors from outside town. For instance, the helicopter and zip line businesses get tourists visiting Las Vegas looking for something "not Vegas" to do on their trip. Those businesses rise and fall with the national economy, or so they believe. Hotels, motels and restaurants benefit from internal and external tourism.
Government employment is driven by external factors that are not necessarily related to the national economy. Many employees are highly skilled professionals with master's or doctoral degrees. They rarely come from the local labor market because the supply is flimsy at best.
Our industrial and manufacturing firms also tend to need more skilled labor not available elsewhere. Some of our local inns rent rooms by the week to solar plant construction workers who come from out of the region and go home on weekends. This means we are not able to provide workers ourselves for these jobs.
And a few years ago a call center firm canceled its plans to open a call center with as many as 200 jobs when it found no one available to fill them — hardly skilled labor.
Not all businesses are of equal economic value. In my last column I referred to new work, work that increases exports, as generating the most growth. Many businesses have few if any exports, so they do not tend to grow the economy; they sustain it, not always well. When the regional or national economy falters, they all falter in concert.
Government, though not a business, can and does bring significant income to the region through employment, maintenance and new construction. While the Hoover Dam can be said to general substantial exports, those exports are part of the regional economy.
As a result, those interested in denying Boulder City a natural growth pattern have succeeded in reducing its economic viability to a barely sustainable level. Without the solar power plant leases the city government would be insolvent and even so, without the federal government as an anchor the community would be on the brink.
Boulder City has evolved into a community without healthy, life-sustaining jobs, where the best paid among us work for the feds or over the hill. Retirees and homemakers don't care about jobs and our youths don't need much until they graduate from high school. Then their best option, without exception, is to leave.
Note: Next week I debut a Business Beat news column. If your business has an important milestone like an opening, a large expansion or a closing, we want to hear about it at news@bouldercityreview.com. Tell us how the bypass is affecting you.
Dale Napier is a journalist and businessman.