Winter brings threat of virus convergence
December 28, 2022 - 3:24 pm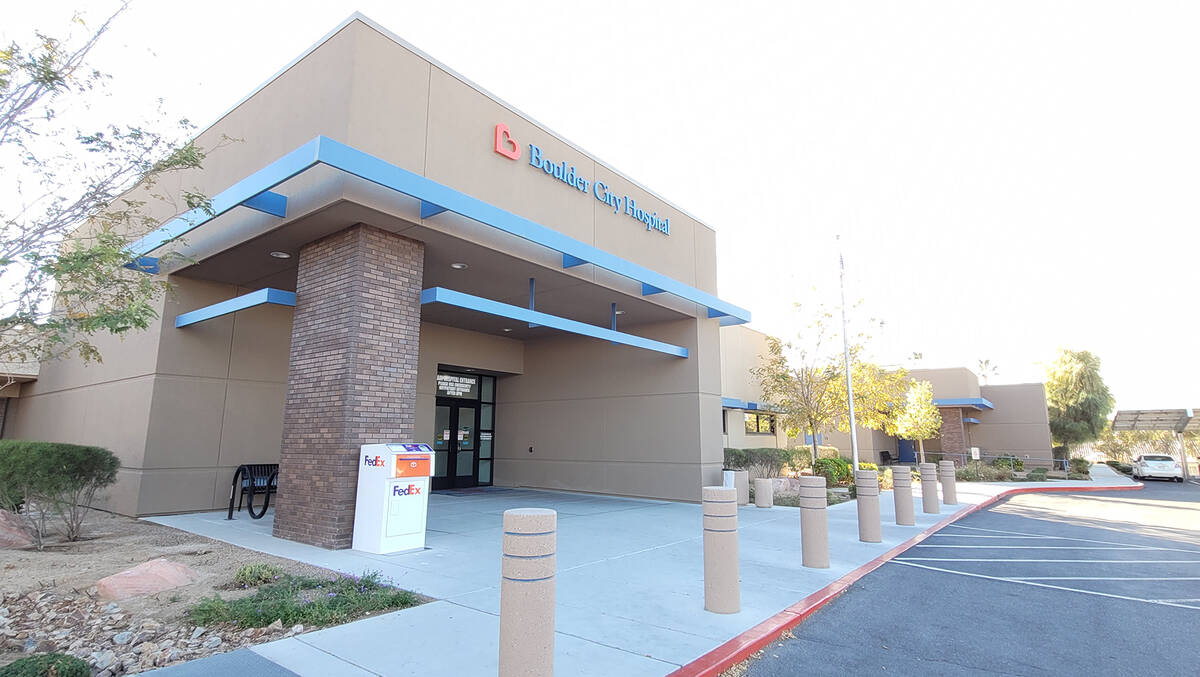 Our local temperatures may seem mild, but we are facing some colder days and with that comes a winter chill — and sneezing, coughing, sore throat and more.
Although you may just think of a seasonal cold or the flu as little maladies that will pass with time, there could be a triple threat or worse that may wreak havoc on vulnerable populations including children, older adults and those with weakened immune systems.
From New York to Los Angeles, and points to the north, south and Midwest, we are bracing for a tripledemic. Throughout the U.S., cases of respiratory syncytial virus, commonly known as RSV, seasonal influenza and COVID-19 are increasing. And now there's an added threat of a secondary bacterial infection with group A Streptococcus targeting children.
Health care experts agree that we may spike in the next month or so with emergency rooms and hospitals getting hit harder than normal. So what can you do? Get tested. Get vaccinated. Get tested again. And, speak to your health care provider.
What is RSV?
RSV is a virus affecting the lungs and respiratory system and breathing. It is highly contagious and spreads through droplets or contaminated surfaces. It can be particularly serious in newborns, those with asthma, lung issues and children younger than 5 years old.
A doctor will typically conduct a nasal swab test to determine if your child is positive for RSV, but it's important to look for symptoms, including congested and/or runny nose, sore throat, cough and/or shortness of breath, headache, fever and vomiting (when coughing).
According to the American Society for Microbiology, with numerous respiratory viruses circulating, it can be difficult to tell the difference between influenza, COVID-19, RSV and other respiratory viruses in children and infants. Parents and caregivers should stay alert for emergency warning signs. Seek medical attention right away if any of the following symptoms occur: fast, labored or difficulty breathing; blue lips, face, skin/nails; irritability; decreased activity; decreased appetite; and apnea.
Influenza or Flu
The Centers for Disease and Prevention reports the flu is a contagious respiratory illness caused by influenza viruses that infect the nose, throat and lungs. It can cause mild to severe illness and, at times, can lead to death. During flu season, flu viruses circulate at higher levels in the U.S. population.
An annual seasonal flu vaccine is the best way to reduce your risk of getting sick with seasonal flu and spreading it to others. When more people get vaccinated against the flu, less flu can spread through that community.
People who have the flu often feel some or all of these signs and symptoms: fever or feeling feverish/chills, cough, sore throat, runny or stuffy nose, muscle or body aches, headaches and fatigue (very tired). Some people may have vomiting and diarrhea, though this is more common in children than adults.
*It's important to note that not everyone with flu will have a fever.
Some of the symptoms of flu and COVID-19 are similar, making it hard to tell the difference between them based on symptoms alone. Diagnostic testing can help determine if you are sick with flu or COVID-19.
COVID-19
Caused by a coronavirus called SARS-CoV2, we just can't seem to shake COVID-19 and with new cases continuing to pop up globally, health care providers are cautioning we may experience a possible tripledemic in the coming weeks. Consider getting a COVID-19 vaccine and/or booster.
The CDC recommends COVID-19 vaccines for everyone 6 months and older and boosters for everyone 5 years and older, if eligible. People not vaccinated or with weakened immune systems may need to take additional precautions.
Group A Strep
The bacteria called group A Streptococcus can cause many different infections. The best way to protect yourself from a group A strep infection is to practice good hygiene, like washing your hands often.
The CDC reports it is looking into a possible increase in invasive group A strep among children in the U.S.
Diseases caused by group A Strep include strep throat, scarlet fever, impetigo, necrotizing fasciitis, cellulitis, streptococcal toxic shock syndrome, rheumatic fever and post-streptococcal glomerulonephritis.
The best possible protocol for staying healthy this winter is to wear a mask, wash your hands often, get tested and get vaccinated. Speak to your health care provider about caring for yourself and others.
To Your Health is provided by the staff of Boulder City Hospital. For more information, call 702-293-4111, ext. 576, or visit bchcares.org.