Whitley named CEO of St. Jude's Ranch for Children
September 30, 2015 - 4:06 pm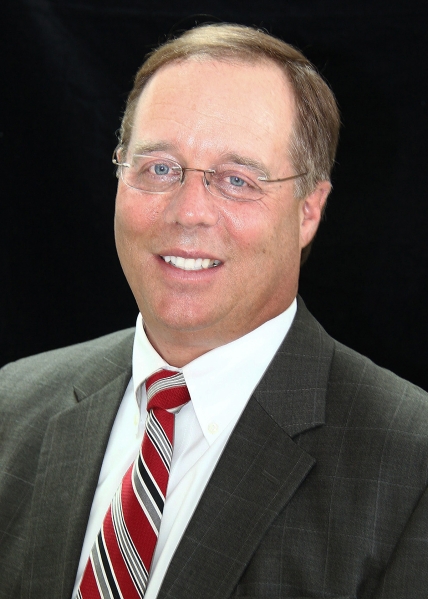 St. Jude's Ranch for Children — which earlier this year saw disruptions in leadership following upheaval — on Monday named a new chief executive officer to steer the organization.
The nonprofit that serves abused and neglected children also named two new Nevada board members to its national board of governance as part of what it referred to as a "growth phase" that will "pave the way for the next half century."
Mark Whitley, who previously served as the nonprofit's chief administrative officer, will now assume responsibilities as the organization's CEO. Vince Eckelkamp and Laura Donahue will join the nonprofit's national board, representing Nevada.
The leadership changes come after the Las Vegas Review-Journal in late February exposed turmoil and mismanagement issues at the nonprofit with campuses in Nevada and Texas. Former CEO Christine Spadafor abruptly resigned less than a week after the Review-Journal published a story about her compensation, questionable budget practices and a rash of Nevada board member resignations.
In March, the nonprofit's national board members said they were working "aggressively" on a transition plan.
"The improvements at St. Jude's Ranch aim to make the organization even more efficient and effective with a new management structure that emphasizes local leadership," a news release said. "As CEO, Mark will have a more visible role in Nevada and Texas as he directs the organization's leadership team and is responsible for strategic goals, financial strategies, operations and human capital of the multistate organization."
Whitley's annual salary is $160,000 and there's no bonus arrangement in place, according to Paige Candee, a spokeswoman representing St. Jude's.
Whitley's compensation is much lower than that of Spadafor whose annual compensation included a $300,000 salary, a $100,000 bonus and nearly $35,000 in reimbursable expenses for regular commutes between her home in Boston and cities in Nevada and Texas.
Whitley has worked as chief financial officer for more than three decades in corporate and nonprofit sectors, including at Opportunity Village in Las Vegas, according to the release.
Eckelkamp is a certified financial planner and a U.S. Air Force veteran. Donahue has extensive experience in research, development, marketing, sales and innovation roles at major corporations such as Nestle USA and ConAgra Foods.
The leadership and organizational changes will "enhance the nonprofit's efforts" in helping children.
The organization is based in Boulder City, with a campus licensed by the county as a therapeutic foster care agency. St. Jude's is 100 percent in compliance with the Clark County Department of Family Services, according to the release.
St. Jude's is also planning to increase its community and fundraising events and raise its profile among the professional community.
St. Jude's lost donors after the mismanagement issues were exposed in articles by the Review-Journal, according to Candee. The problems included Spadafor authorizing the transfer of restricted funds for other use pending bank approval of a line of credit.
Since the restructuring, some donors have returned, she said.
"St. Jude's Ranch for Children is hopeful a wave of support is on the horizon," she said in a text message.
Contact Yesenia Amaro at yamaro@reviewjournal.com or 702-477-3843. Find her on Twitter: @YeseniaAmaro