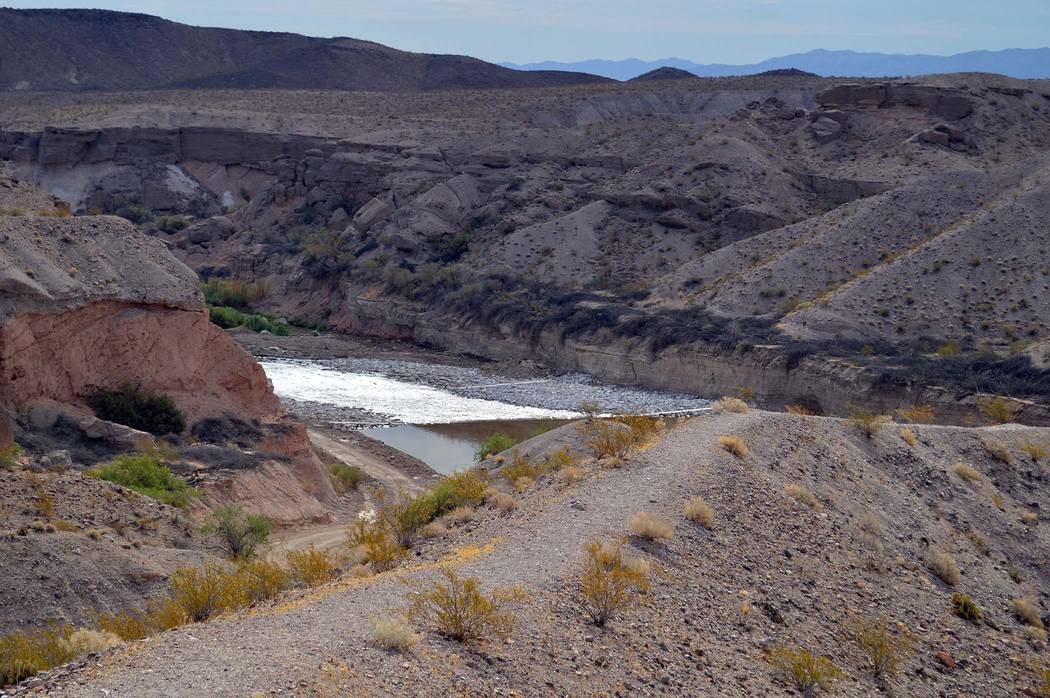 The Wetlands Trail at the Lake Mead National Recreation Area is now open after being closed several years for repairs.
Closed since Feb. 10, 2014, the 1.5-mile round-trip trail is off of Northshore Road and winds down a hill into a dry wash, leading to the banks of a creek.
"This was not a trail project," Christie Vanover, public affairs officer for the National Parks Service, said of the closure. "The trail was closed for the safety of visitors during a construction project on a grade-control structure in the nearby Las Vegas Wash."
The project was to reduce future erosion in the wash and protect the stability of a bridge by creating a new grade-control structure.
According to Vanover, it also will also reduce the amount of dirt transported to Lake Mead from erosion, as well as protecting Lake Las Vegas Dam.
"This is not a new trail," she added. "It has been around for years. We are pleased that construction is complete and that it is now open again to the public. Because of the lush wetlands along this trail, it is a wonderful place to bird-watch."
With the high summer temperatures, the National Park Service is also encouraging visitors to the area to limit their hiking to early morning hours and finish by 10 a.m., as well as hiking smart by packing water, food, sunscreen and a hat.
The White Rock Trail and Gold Strike Hot Spring are closed through Sept. 30 because of the summer heat. The historic Railroad Tunnel Trail is still open; according to the Park Service it is a maintained trial without rough terrain.
The National Park Service also has other activities for the summer heat, which include:
■ Lake Mead paddle boat cruise or a guided rafting trip on the Colorado River.
■ Swimming at Boulder Beach. Life jackets are available at the beach; the Park Service encourages everyone to wear one while in the water. There are no lifeguards on duty. In addition, the beach includes shade structures, picnic tables, grills, restrooms, campsites and a ranger station.
■ Early morning fishing in a shady cove.
Contact reporter Celia Shortt Goodyear at cgoodyear@bouldercityreview.com or at 702-586-9401. Follow her on Twitter @csgoodyear.