Vote creates new utilities department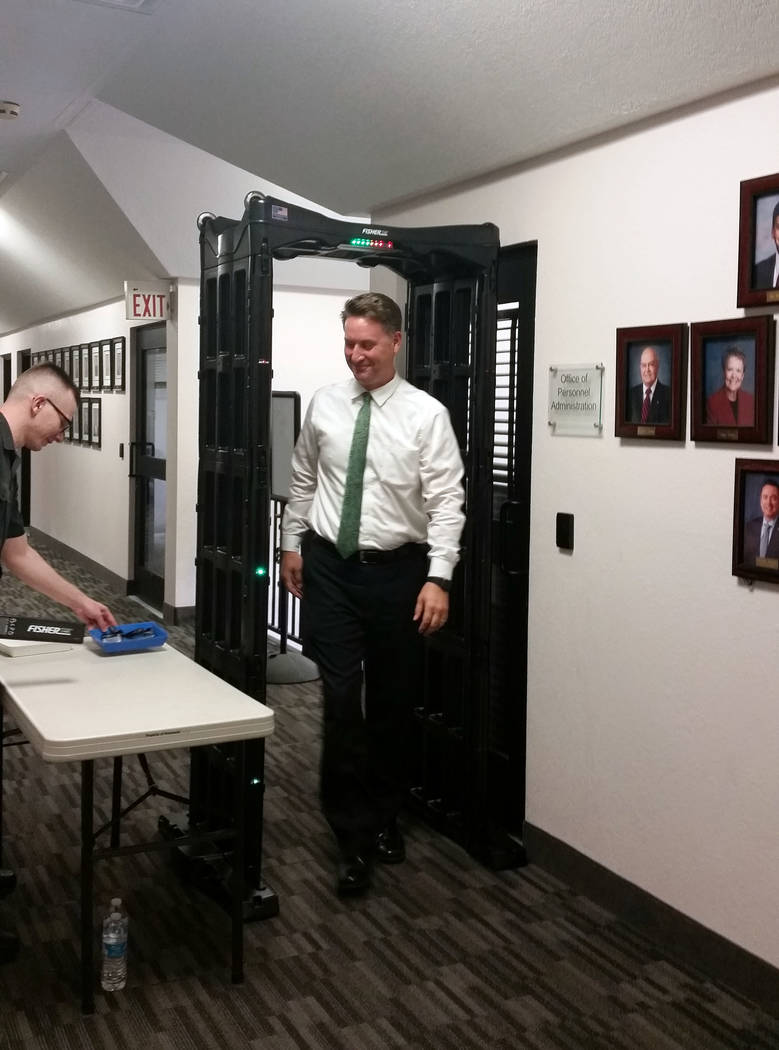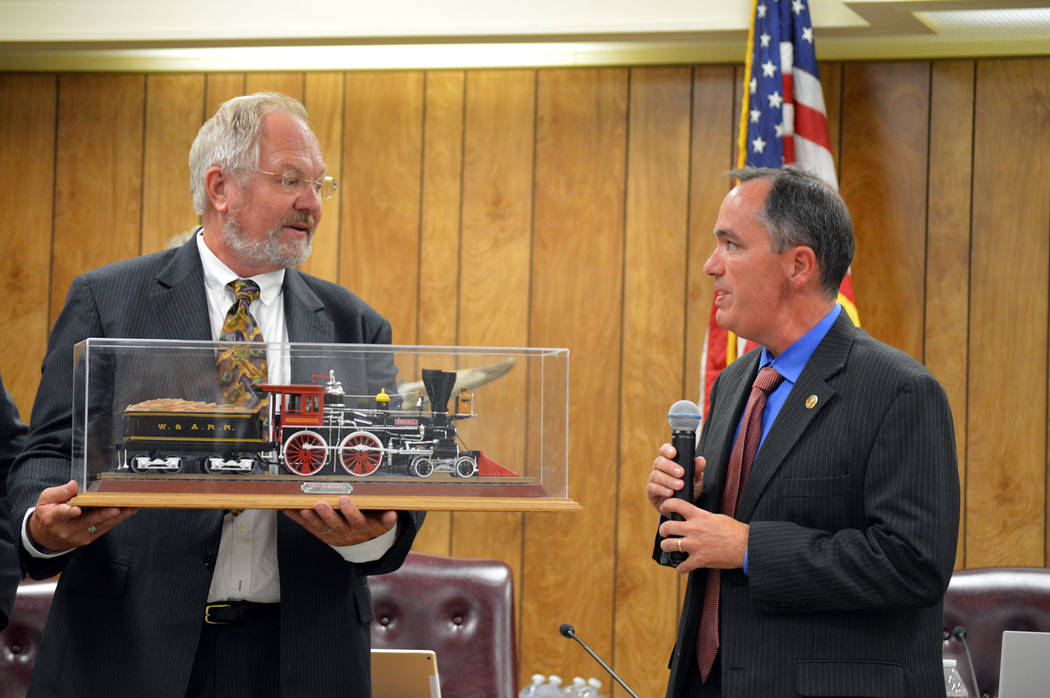 Boulder City is changing its city code to create a new utilities department. City Council unanimously approved the change at its meeting Tuesday, July 10.
Bill 1827 allows the responsibilities of utility maintenance and electrical system to be moved from the public works department and moved to the new utility department.
Community Development Director Michael Mays said the new department will encompass the planning, maintenance, and day-to-day operations of water, wastewater, landfill and electrical as well as enhancing transparency and accountability.
Each utility will now operate as a separate business center and oversee its utility rates and increases. Each could also be adjusted annually due to capital, operation and maintenance costs.
The new department will be headed by a director, who will have a starting salary of $132,797. According to city documents, the director will bring specialized expertise and executive management oversight in the public utilities.
Council approved that classification title and salary as well a position for an electrical engineer with a starting salary of $100,921.
According to city documents, the utility revenues, expenditures and funding will be represented in one overall utilities budget.
The public works department will now direct, manage and oversee infrastructure design and construction, fleet management and facilities maintenance.
It will also forecast the need for additional operating funds, monitor and approve expenditures, and monitor and evaluate service delivery methods and procedures, ensure service compliance, and identify improvement opportunities. It is still in charge of maintaining city property.
None of the council members had any comments or questions about the new department and classifications.
Also during the meeting approximately 30 residents and business owners stood to express their support of a change to the city ordinance to allow all-terrain vehicles and golf carts to travel on local streets and for a trail system.
This item was not on agenda, but CEO of the Boulder City Chamber of Commerce, Jill Rowland-Lagan, said during public comment that it was there about 10 days ago but had been removed.
She spoke on behalf of those standing and expressed their support of a trail system and how it would be good for the town.
In other actions, council:
■ Approved submitting a draft bill request to the 2019 legislature requesting $15 million to help with building the new Nevada State Railroad Museum visitors center and linear park in Boulder City.
■ Approved the Boulder City Electric Utility Five-Year Integrated Resources Plan 2018-2022.
■ Approved a new special event promotion grant program. Previously, this program was attached to the city's Redevelopment Agency.
■ Approved an agreement between the city and Douglas Beavers for water supply. This is a continuation of a long-term agreement for water. It was approved 4-1 with Councilman Kiernan McManus voting against it. He said it seemed like the city was taking on a "great deal of burden" for a business that did not pay taxes to the city.
■ Approved transferring the city's 2018 private activity bond volume cap to the Nevada Rural Housing Authority, returning unused state funds for rural housing needs.
■ Heard a presentation by Clark County Regional Flood Control District's Assistant General Manager Andrew Trelease announcing July as Flash Flood Awareness Month and reminding citizens of the dangers of floods.
Contact reporter Celia Shortt Goodyear at cgoodyear@bouldercityreview.com or at 702-586-9401. Follow her on Twitter @csgoodyear.