Veterans cemetery breaks ground on expansion
February 1, 2023 - 3:53 pm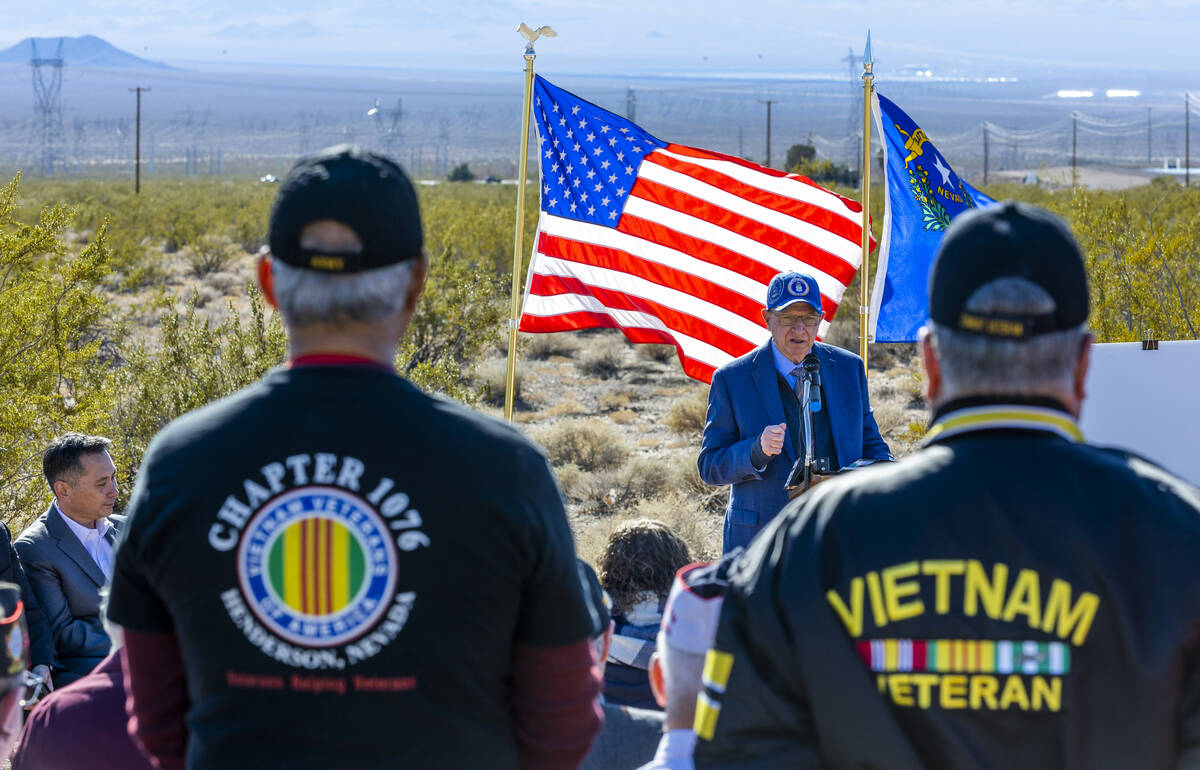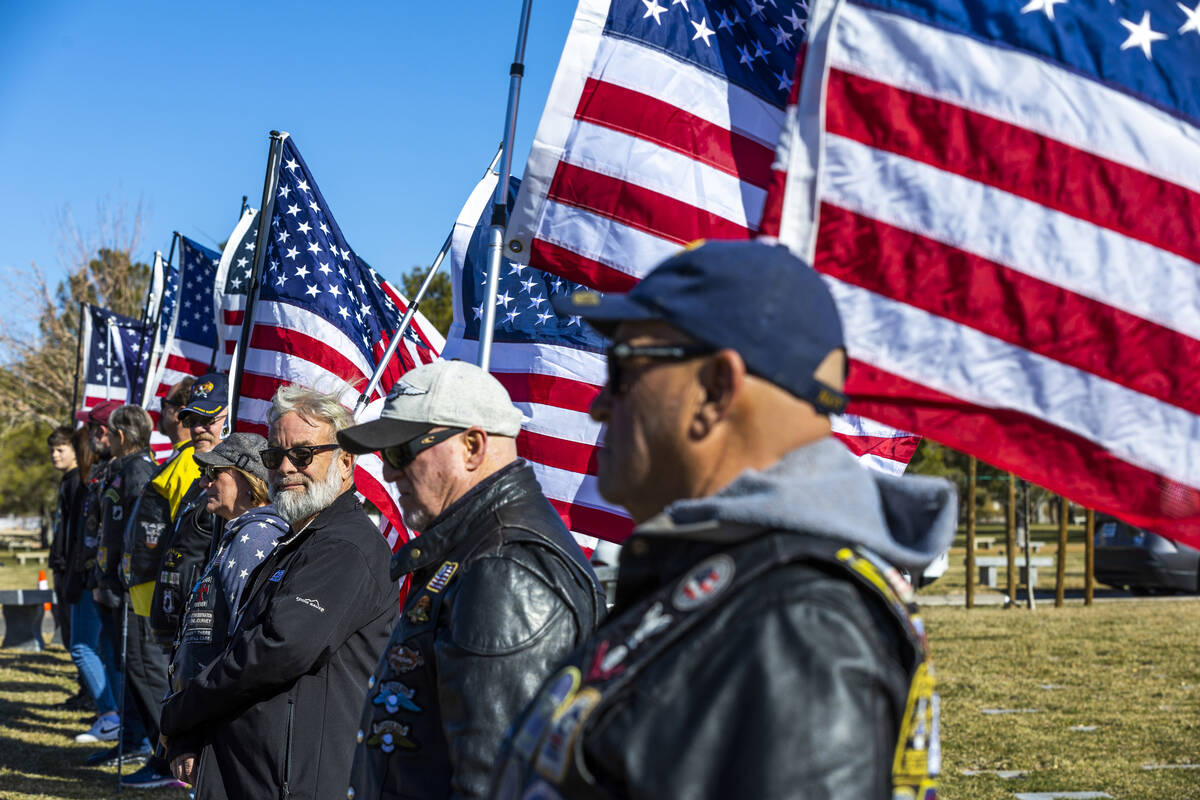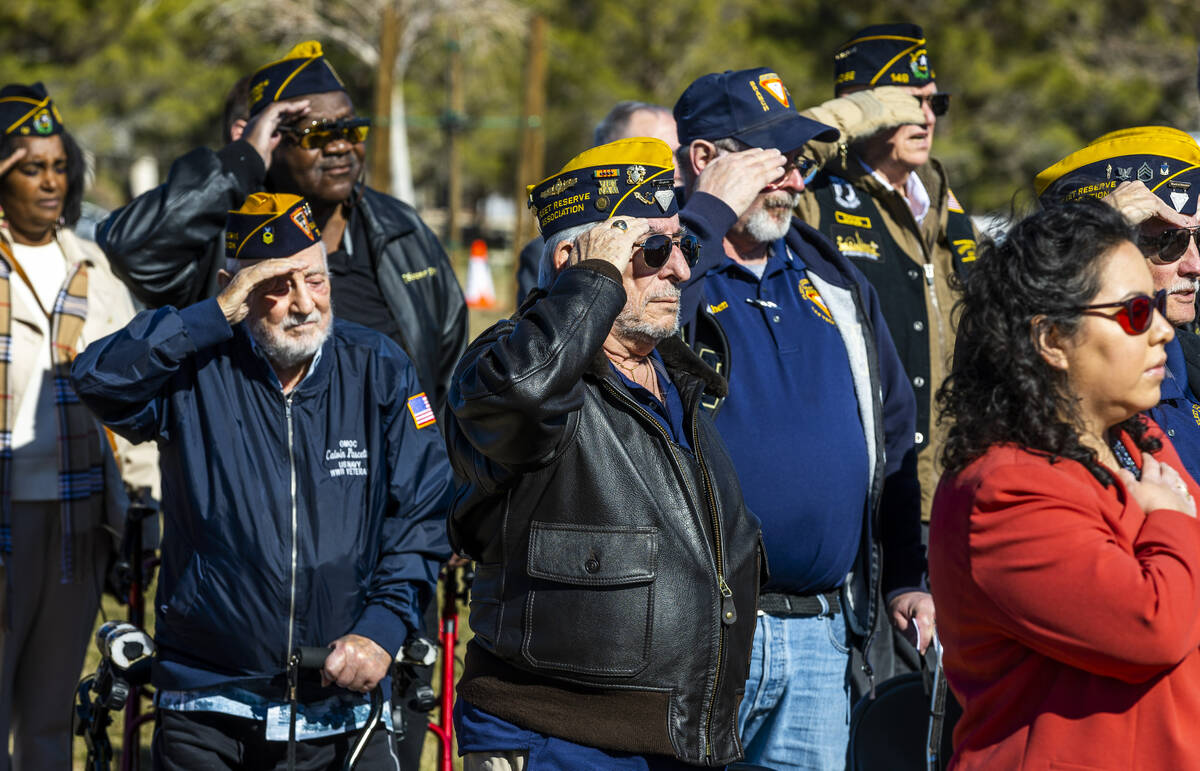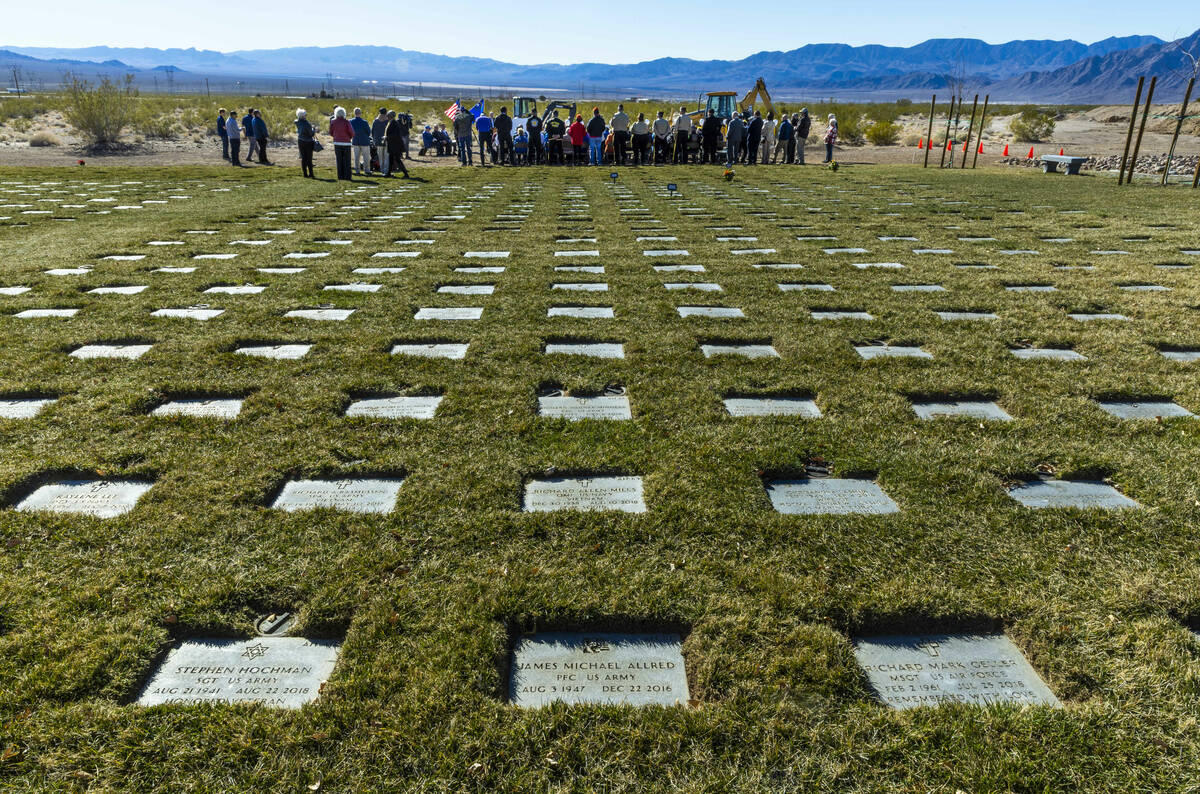 Officials held a groundbreaking ceremony Jan. 25 for an expansion at the Southern Nevada Veterans Memorial Cemetery in Boulder City.
The project will add more than 5,400 new in-ground burial plots, as well as more than 5,700 above-ground niches. Mayor Joe Hardy, who gave remarks at the event, was among the dignitaries in attendance.
Chris Naylor, superintendent for the cemetery, estimates the expansion will add seven to 10 more years of burial availability.
"We already own the land," Naylor said. "We're just developing the land to add more burial spots."
New roads, roundabouts, sidewalks and landscaping will be added to the cemetery.
Work on the expansion is expected to begin Feb. 6 and conclude around Aug. 8. It's being funded through a Department of Veterans Affairs grant of more than $5 million, with some additional funding coming from the state government.
The veterans' cemetery is the second "busiest" state-level cemetery in the country — with more than 50,000 interments of eligible veterans — because of Southern Nevada's large number of military veterans.
Naylor noted that a veteran does not need to have been a Southern Nevada resident to be buried there.
"We get people from all over the country that are buried here," Naylor said. "If they received an honorable discharge, and they met the requirements for burial benefits, then they can be buried here."
Contact Justin Razavi at jrazavi@reviewjournal.com. Follow @justin_razavi on Twitter.