Shuman wants city to allocate $10 million to schools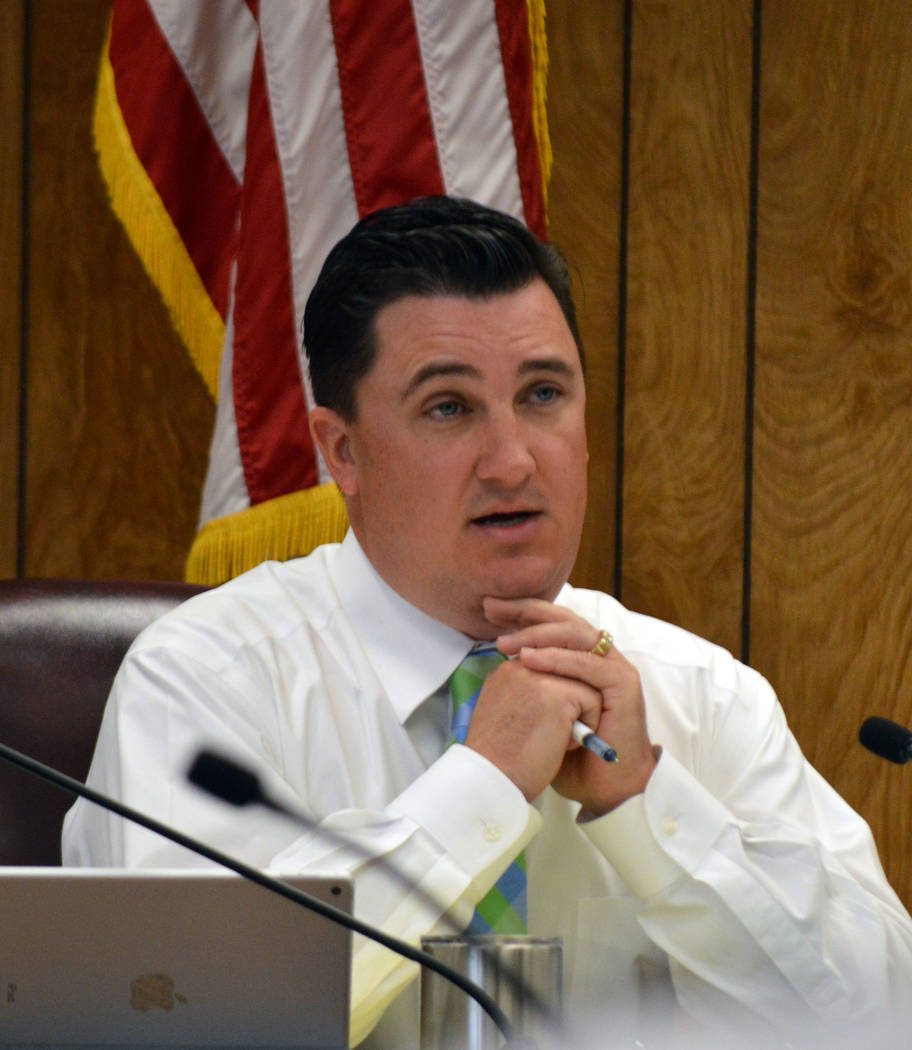 During Wednesday morning's budget workshop, Councilman Rich Shuman proposed that the city give the public schools in Boulder City $1 million a year for the next 10 years to help weather the storm of declining enrollment and cutting programs.
It was recently revealed that Boulder City High School's organizational team proposed cutting three teaching positions, including the art department, to keep an administrative position because of low school enrollment projections. The associate school superintendent approved that plan and recently denied the team's appeal to revisit it.
Shuman said students in Boulder City are its future, and after hearing those reports he wanted to ask the City Council to help that part of the community.
He suggested the city give $1 million a year for the next 10 years, starting this year, and that at the next budget meeting have a verifiable plan for how to make that happen.
"When you look at the schools … more are choosing to go into Boulder City than out," countered Mayor Rod Woodbury.
Woodbury added that even though this isn't normally done, it is still an issue and a good discussion for the City Council to have. He also expressed concern that the state could use the city's "gift" to pull its funding because the schools found some of their own.
"It would not affect our funding as it stands now," Shuman responded.
In addition, Woodbury was concerned with how the money would be divided between the four public schools in Boulder City, what strings would be attached, and from where it would come.
"I think you're right," said Councilman Cam Walker. "It's a slippery slope."
Walker agreed with Shuman in that students are the future and lifeblood of the community, but he wanted to know more about the communities that have done this kind of agreement before.
"We have to look at other ways we work with the school district … I hesitate to start using a $1 million and people get dependent on it … I applaud this and think we can do it carefully," he said.
Woodbury said that doing this kind of thing could also open a can of worms if private schools ask for money, too. "I'm not sure if we're equipped to grapple with it this budget cycle," he said.
At the meeting on Wednesday morning, the City Council also decided to move forward with including a $200,000 pool feasibility study in next year's budget.
Councilman Duncan McCoy agreed to adding it and said the city needed to do it, as well as hearing what the community thinks about it.
Walker also thought it was a good idea and said it would, at the very least, give the city and the community a barometer of what it would cost.
"I think it's important to move forward with this," Woodbury said. "We won't get feedback from a nebulous discussion."
The City Council unanimously approved the $71 million tentative fiscal year budget for 2017-2018.
That amount includes:
■ $30.5 million general fund budget.
■ $2.4 million general fund capital projects budget.
■ $31.9 million utility fund.
■ $9.9 million utility funds capital projects budget.
The tentative general fund budget incorporates an additional $844,887 in revenues from building permits and consolidated tax revenues. That number was revised from the previous budget workshop on March 14.
The next City Council budget workshop is at 7:30 a.m. May 2 in the council chambers.
Contact reporter Celia Shortt Goodyear at cgoodyear@bouldercityreview.com or at 702-586-9401. Follow her on Twitter @csgoodyear.