Severity, type of issue determines appropriate court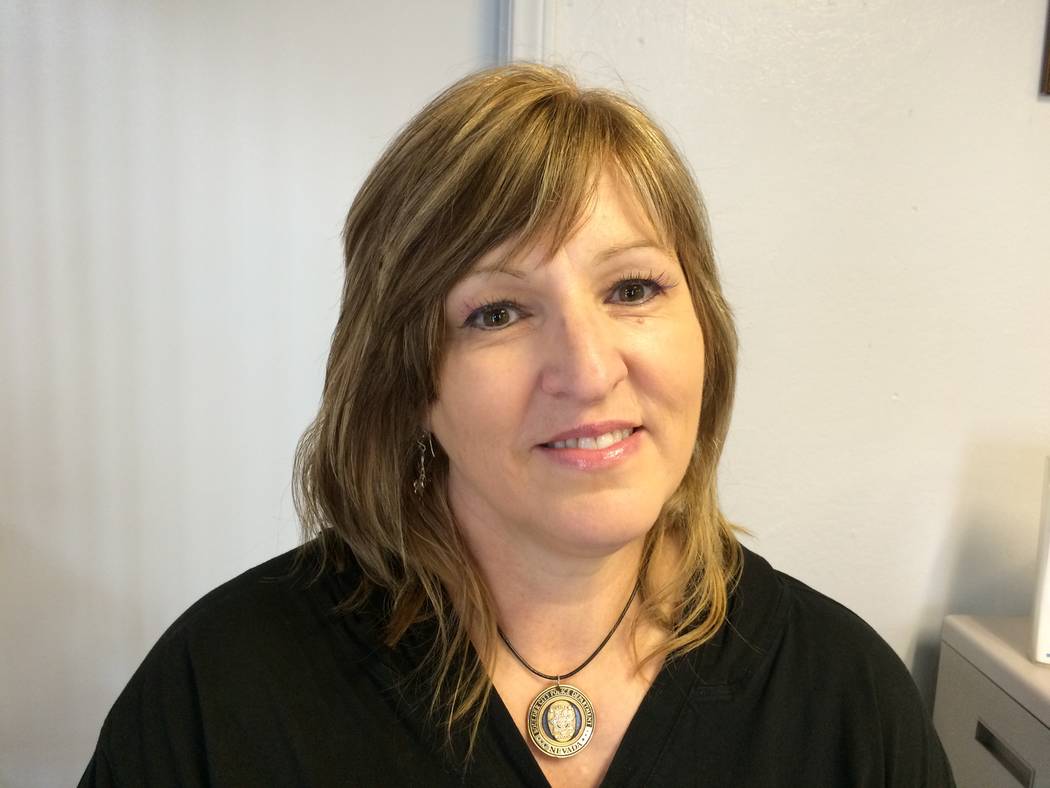 This week I offer you a short discussion on civil law vs. criminal law. In some cases, the choice is simple.
If it is the result of a civil issue (i.e. divorce, custody, eviction, loan repayment, vehicle repossession, roommate issues, etc.), then it is a civil case. As aggravating as they are, there is a specific venue for dealing with them. Family court is responsible for family related issues such as marriage breakups, division of property, custody issues, etc. Family court can be reached at 702-455-2385.
The constable's office deals with civil law affecting those less intimate relationships such as roommates, landlord/tenants, and contractual issues. They will do extended services for move outs and keeping the peace. Please confirm all with them. They can be reached at 702-455-8000 with any questions and are in the main court building adjacent to justice court.
Criminal law (our niche) is defined by statute and consists of breaking and entering, burglary, auto theft, fraud, robbery, DUI, etc. Civil law can begin with "loaning a vehicle to a friend" and escalate to "unlawful taking of a vehicle" (criminal law) — providing various criteria has been met by the owner in an attempt to retrieve his or her property.
Loaning someone $50 and not being repaid falls on the side of civil law and can be litigated in small claims court. An elderly person allowing a caregiver to write checks for them to sign elevates to criminal law if the caregiver decides to pay their own bills with the senior's bank account.
Boulder City Police are always available to point you in the right direction if you are unclear as to which side of the issue your particular case falls into. Remember that filing a false police report is a crime and can be prosecuted so it's not advisable to embellish facts when it comes to directing the outcome of a situation.
June 1. Suspicious: The caller states that a group of teens are outside and are trying to get into a unit in at 4:57 a.m. in the 700 block of Capri Drive.
Assist: The parties, who are still legally married, have separate lives and domiciles and now the new significant others are less than cooperative with the opposite spouse sparking allegations of threats and temporary protection orders are the order of the day at 4:31 p.m. in the 1000 block of Arizona Street.
Thought for the day: No matter how understanding things appear in the beginning, it's best to get one issue dealt with before creating another.
June 2. Suspended driver's license: The warrants through another agency prove a definite mood killer to date night at 11:16 p.m. in the 600 block of Otono Drive.
Drunk: The subject rides the bus and bike to the cemetery to visit dad and after sharing a bottle of whiskey the inebriated subject decides the rock pile is as good of a place as any for a little nap at 2:09 a.m. in the 1900 block of Buchanan Boulevard.
Thought for the day: Not sure this will be considered rock bottom but hopefully the subject can find another solution next time!
June 3. Animal: Another pet left inside a parked vehicle for just a minute narrowly escapes a costly reminder at 7:40 a.m. in the 1000 block of Nevada Way.
Suspicious: Two men are acting strange and trying to open a woman's car door in the drive-thru along with yelling threats and accusing passers-by of being snitches at 3:06 p.m. in the 1000 block of Nevada Way.
Thought for the day: A real reason to keep your car doors locked and cellphone close by.
June 4. Disturbance: A man walking back and forth across the roadway in the crosswalk is yelling at cars and flipping gestures toward drivers at 8:50 a.m. in the 1200 block of Nevada Highway.
Vagrants: A man and woman have parked their residence-on-wheels (shopping cart) and are taking a little snooze at 1:21 p.m. in the area of Adams Boulevard and Cottonwood Street.
Thought for the day: No matter how much we explain to our older disabled resident he just can't contain his agitation with all the semitruck traffic.
June 5. Suspicious: The man living in his vehicle is warned about camping and is strongly urged to move along to a campground at 2:53 a.m. in the 700 block of Yucca Street.
Missing: A young juvenile is located at a friend's house instead of being at Safekey as arranged at 3:07 p.m. in the 900 block of Avenue B.
Thought for the day: I believe the parents were able to adequately impress the importance of no deviation from the established arrangements.
June 6. DUI: The traffic offender wobbles his way into police custody and the unregistered motorcycle is impounded at 1:48 a.m. in the area of Buchanan and Adams boulevards.
Family disturbance: The caller states an elderly relative wanted to get his attention by firing a weapon into the wall of the house at 4:36 a.m. in the 800 block of Fire Agate Drive.
Thought for the day: I think the attention-getting technique may have worked a little too well.
June 7. Suspicious: The caller reports the two men on the ground behind the building at 5:14 a.m. in the 100 block of Ville Drive.
Petty theft: The caller states that the suspects have stolen landscaping rocks from the property and are back in the neighborhood at 11:06 a.m. in the 100 block of Stone Canyon Road.
Thought for the day: It might mean something about the comfort of your beds when the guests prefer the asphalt for sleeping.
Call of the week: Animal: A man states that he is being "stalked" by a black cat that lies in wait outside his house and follows him wherever he goes. The officers arrive to find the cat is, in fact, several paces behind the caller. They attempt to apprehend the offending feline, however, the crafty fellow makes a skillful escape and officers are left holding the bag at 4:36 a.m. June 6 in the area of Wyoming Street and Nevada Way.
Tina Ransom is a dispatcher with Boulder City Police Department. She is coordinator of the Boulder City Citizen's Academy.