Ranger: Think about safety before entering lake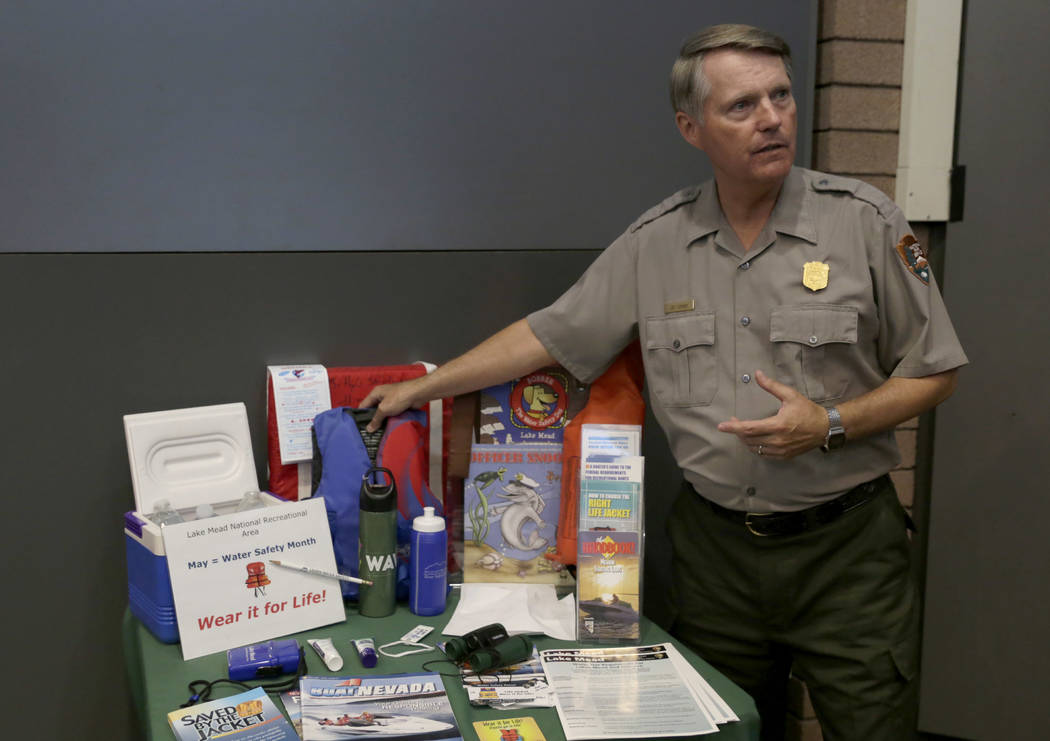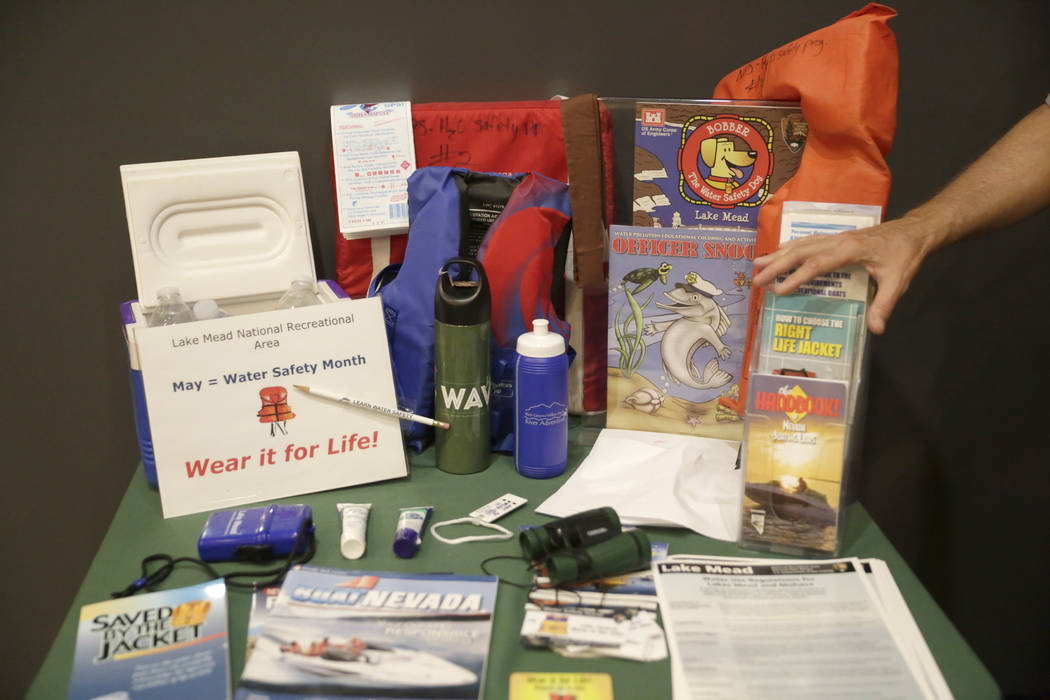 With summer heat beckoning visitors to the cooler temperatures of Lake Mead, rangers at the National Recreation Area offer reminders about basic safety tips to ensure a safe time on the water.
"I want them to think about what they're doing when they're out here," said Lee Lipinski, a park ranger who spreads safety messages and information to visitors.
He didn't address recent drownings directly, but said lake staff have "heightened awareness" of the need to relay safety information. The National Park Service has investigated seven possible drownings at the lake this year.
Lipinski said rangers — mostly on the weekends — will walk beaches and other areas to hand out safety flyers and ensure that visitors have everything they need to stay safe.
The main message, unsurprisingly, is to wear a life vest — especially kids.
The park provides free vests on a rack at Boulder Beach for kids to use. The service is run on the honor system — just return the vests when you leave.
"I know it works," Lipinski said Sunday. "We roved the beaches this morning and there were only two jackets left hanging. All of the other jackets were out on kids on the beach."
Lipinski warned against giving children arm floaties, aka inflatable water wings. If children get into water that is too deep, Lipinski said, their first instinct is to panic and raise their arms, which could let the floaties slip off.
Visitors who use floating pool toys, such as inflatable rafts, should also wear life vests, Lipinski said. If they get off the toy to cool off in the water on a gusty day, the wind can quickly sweep the toy away.
"It's too late to think about once you're out there and you're in trouble," he said.
Other basics include wearing sunscreen, staying hydrated and taking breaks in the shade, Lipinski said. But it all comes down to paying attention to your surroundings.
"It doesn't matter if you're an adult or a kid," Lipinski said. "If you're not paying attention to the conditions, yeah, it can get serious."
Contact Blake Apgar at bapgar@reviewjournal.com or 702-387-5298. Follow @blakeapgar on Twitter.
Lake Mead: The deadliest national park in U.S.
In a recent report, Outside magazine ranked Lake Mead as America's deadliest national park, based on an analysis of fatalities over the past 10 years.
From 2006 through 2016, 275 people lost their lives at the 1.5 million-acre park east of Las Vegas. That's about 100 more than at second-deadliest Yosemite National Park and 120 more than third-deadliest Grand Canyon National Park, according to Outside.
Boating and intoxicants
Alcohol is allowed on boats, but the driver cannot drink or even have a drink near them.
Marijuana is still illegal on the federal level, and Lake Mead National Recreation Area is federal land, so pot is not permitted at all.
Rangers patrol the water by air and boat. If you are caught breaking the rules at the lake, a ranger will tell you to stop and explain the rules to you. If you don't stop, they can call law enforcement.
"It's usually not the case," park ranger Lee Lipinski said. "Most people are really good about it."