Proper numbers reduce unneeded phone calls
January 25, 2017 - 3:06 pm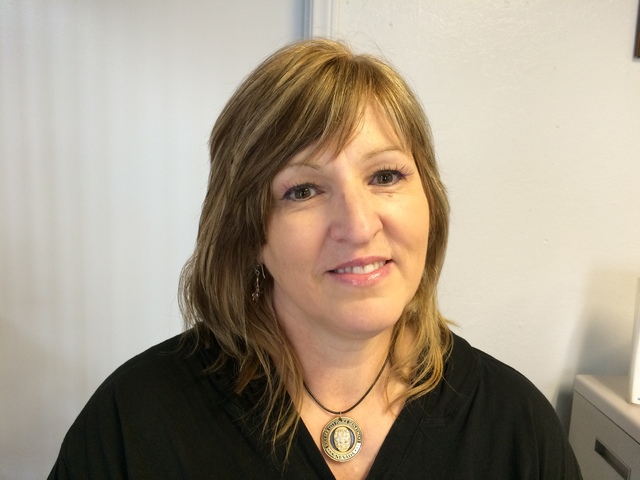 I have been asked to provide a short list of contact numbers to help eliminate the unneeded calls to the police department. I have compiled a few for you to cut, clip and post in a prominent location:
Boulder City Police nonemergency: 311 or 702-293-9224
Boulder City Municipal Court: 702-293- 9278
Boulder City Justice Court: 702-455-8000
Boulder City city manager's office: 702-293-9202
Boulder City personnel department: 702-293-9203
Boulder City Public Works Department: 702-293-9200
Boulder City Parks and Recreation Department: 702-293-3320
Boulder City Animal Shelter: 702-293-9283
National Park Service Police Department: 702-293-8998
Hoover Dam Police Department: 888-248-1259
North Las Vegas Police Department: 702-633-9111
Nevada Department of Transportation: 702-385-6500
Nevada traffic conditions: 511
Nevada Department of Wildlife: 775-688-1331
Clark County School Police: 702-799-5411
Metropolitan Police Department: 702-828-3111
Henderson Police Department: 702-267-4913
Nevada Highway Patrol: 702-486-4100, ext. 6
Arizona Department of Public Safety: 928-773-3600
January 12. Trespass: The initial complaint was for a handicapped parking violation and ends with a trespass from the related business at 11:06 a.m. in the 1000 block of Nevada Way.
Suspicious: The caller wants to report a man dragging a mattress across the roadway in the area of U.S. Highway 93 and Saint Jude's Street.
Thought for the day: The bungee tie-down wasn't quite good enough for the open road.
January 13. Assist other: Officers are dispatched to assist medical with a call for service where the intoxicated party is refusing to cooperate at 1:00 a.m. in the 1000 block of Industrial Road.
Disturbance: The man agrees to leave but wants someone to produce a missing wheelchair at 2:33 p.m. in the 900 block of Adams Boulevard.
Thought for the day: Medical can handle intoxication; however, the really big dog is another story.
January 14. Suspicious vehicle: Officers are out with an unoccupied vehicle with all the doors open at 3:46 a.m. in the 1300 block of Shenandoah Street.
Private property accident: A man is in the station to file a report after a large truck backed over his racing bicycle at 5:32 p.m. in the 1000 block of Arizona Street.
Thought for the day: Some of those bicycles cost more than a motor vehicle.
January 15. Juvenile disturbance: Officers are out with a group of juveniles that are moving the construction cones and blocking the street.
Assist other: Officers assist in locating the source of the smoke smell at 9:35 p.m. in the 1200 block of Sixth Street.
Thought for the day: The folks firing up their wood stove for the first time this year sure were surprised by all the commotion.
January 16. Suspicious vehicle: Officers catch up with the wrong-way driver who seems quite unaware of the infraction at 4:20 a.m. in the 800 block of Nevada Way.
Fire: Reports of a vehicle fire get the entire crew scrambling at 4:43 a.m. in the area of mile marker 4 on State Route 165.
Thought for the day: That's one lucky driver considering the wrong way began at Wagon Wheel Drive.
January 17. Vandalism: The caller returns to find his property vandalized in the middle of a remodel at 1:14 p.m. in the 600 block of California Avenue.
Suspicious: The caller states a woman is sound asleep outside and appears intoxicated at 11:47 p.m. in the 500 block of Avenue B.
Thought for the day: It is so awesome that so many places have video surveillance and we have real-time evidence.
January 18. Fight: Officers arrive to find a melee with serious injuries at 12:13 p.m. in the 700 block of Fifth Street.
Drunk: The caller states the intoxicated man is having a bit of a problem staying upright on the bicycle at 8:25 p.m. in the 700 block of Capri Drive.
Thought for the day: Don't drink and pedal.
Call of the week: Theft: The caller is very concerned about a recent theft that has been caught on surveillance cameras. After a thorough review, the culprits have been noted, the beer will be replaced and will be secured in the future at 6:38 p.m. January 12 in the 1500 block of Sandra Drive.
Tina Ransom is a dispatcher with Boulder City Police Department. She is coordinator of the Boulder City Citizen's Academy.