Man sentenced to death for 2010 killings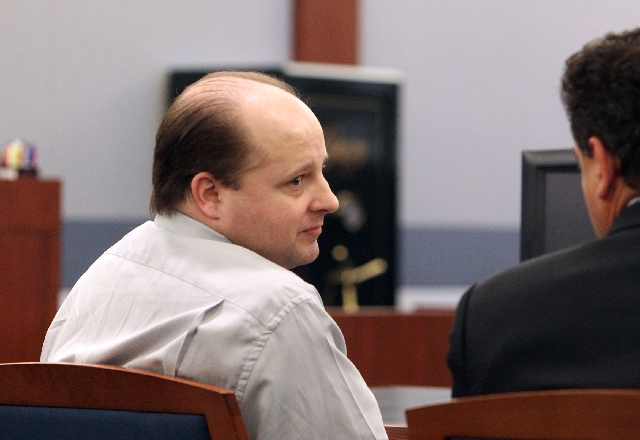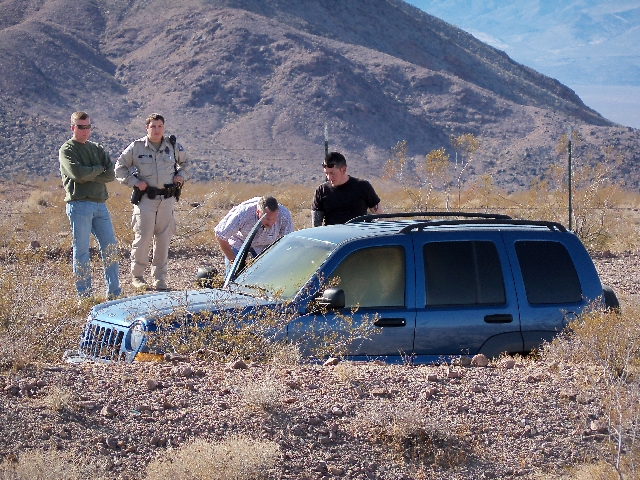 A man who killed a woman and dumped her body in Boulder City has been sentenced to death.
A District Court jury in Clark County gave 41-year-old Las Vegas resident Gregory Hover the death penalty Friday, for a January 2010 crime spree that left two people dead. One victim was a young mother from Las Vegas whose body was found within Boulder City limits.
"We felt that justice needed to be served and that this penalty was the only justice that would have been suitable for the crimes," jury forewoman Judy Burrell said, according to the Las Vegas Review-Journal.
On Jan. 14, 2010, Boulder City Police found 21-year-old Prisma Contreras' body inside of her burned-out vehicle on State Route 165 in Eldorado Valley, which leads to Nelson.
After being kidnapped from the Hooters Casino parking lot in Las Vegas, where she worked, Contreras was raped, strangled and stabbed to death, according to police. Her body and vehicle were then set on fire.
It was a "brutal, long-lasting" murder, said Chief Deputy District Attorney Dave Stanton, who prosecuted Hover. Stanton's comments came during an interview with the Boulder City Review on Monday.
Ten days after Contreras' murder, on Jan. 24, 2010, Hover, a process server, visited the Las Vegas home of Julio and Roberta Romero, where he attempted to serve legal papers to a friend they hadn't seen in years.
He then returned to rob the elderly couple in the early morning hours of Jan. 25, shooting 64-year-old Julio Romero in the head, killing him, and forcing Roberta Romero into a closet, where he shot her in the face.
Hover was convicted on 31 counts in the case, including two counts of first-degree murder.
Hover will be sentenced by a judge for the other 29 counts in a couple of months, Stanton said.
Because of the nature of the crimes, Hover was not offered a plea deal by the district attorney, Stanton said.
"The crimes were horrific," Stanton said. "He was convicted of two separate murders. He tried to kill three people. One miraculously survived."
The jury deliberated more than four hours before reaching a decision on Hover's punishment, and Hover did not react when his sentence was announced, according to the Review-Journal.
Defense attorney Christopher Oram told the Review-Journal he planned to appeal Hover's death sentence.
In Nevada, all death sentences require an automatic review by the state Supreme Court and a federal circuit court, Stanton said.
Contreras' mother, Josefina, and older sister, Denise Espitia, were in the courtroom Friday.
"I'm just glad that it all turned out how we wanted, finally," Espitia told the Review-Journal.
According to the Review-Journal, Espitia, who testified during the penalty hearing, said she and her mother couldn't be with Contreras when she died, but they wanted to be in court "just so she knows we were with her till the last moment, fighting for her justice and for the other victims, too."
In both murders, Hover acted with a co-conspirator, 22-year-old Richard Freeman Jr.
Freeman pleaded guilty to two counts of first-degree murder in April, thus avoiding the death penalty.
Stanton said Freeman was given a plea deal because he didn't actually commit the murders.
"(Freeman) was as guilty (as Hover), but there was no evidence to suggest he actually took their lives," Stanton said. "And there's a distinction."
The district attorney is recommending that Freeman be given the sentence of life without the possibility of parole. His sentencing is scheduled for June 26.
Not much is known about the relationship between Hover and Freeman, who was initially friends with Hover's son, Stanton said.
"As best as we can reconstruct it, they first met each other when living in the same apartment complex," Stanton said. "Sometime later, when they had moved to different locations, and for reasons I don't know and I can't speculate, Mr. Hover and Mr. Freeman became friends."
Although there is some evidence, in comments Hover made to his cellmate, to suggest the killings were racially motivated against Hispanics, Stanton said the motive is unknown. There was also no evidence that Hover was under the influence of drugs when he committed the crimes.
"How that friendship sparked to go to the extremes that it did, I think the only answer comes from those two gentlemen," he said.
Sixty people testified during the trial, Stanton said, including Hover's ex-wife, son, daughter, grandmother and aunt.
"I think the conclusive testimony of the family members … is the Greg Hover they knew could never have done these crimes," Stanton said.
To impose a death sentence, jurors had to find that aggravating circumstances in the case outweighed any mitigators.
One defense argument was that Hover's adult son and daughter would suffer after his execution, the Review-Journal reported.
Hover made a tearful statement to the jury May 30, but according to the Review-Journal, Burrell said she saw no signs that his violent behavior would end.
"I saw no remorse," she said.