Local park playground improvements delayed
August 3, 2023 - 10:55 pm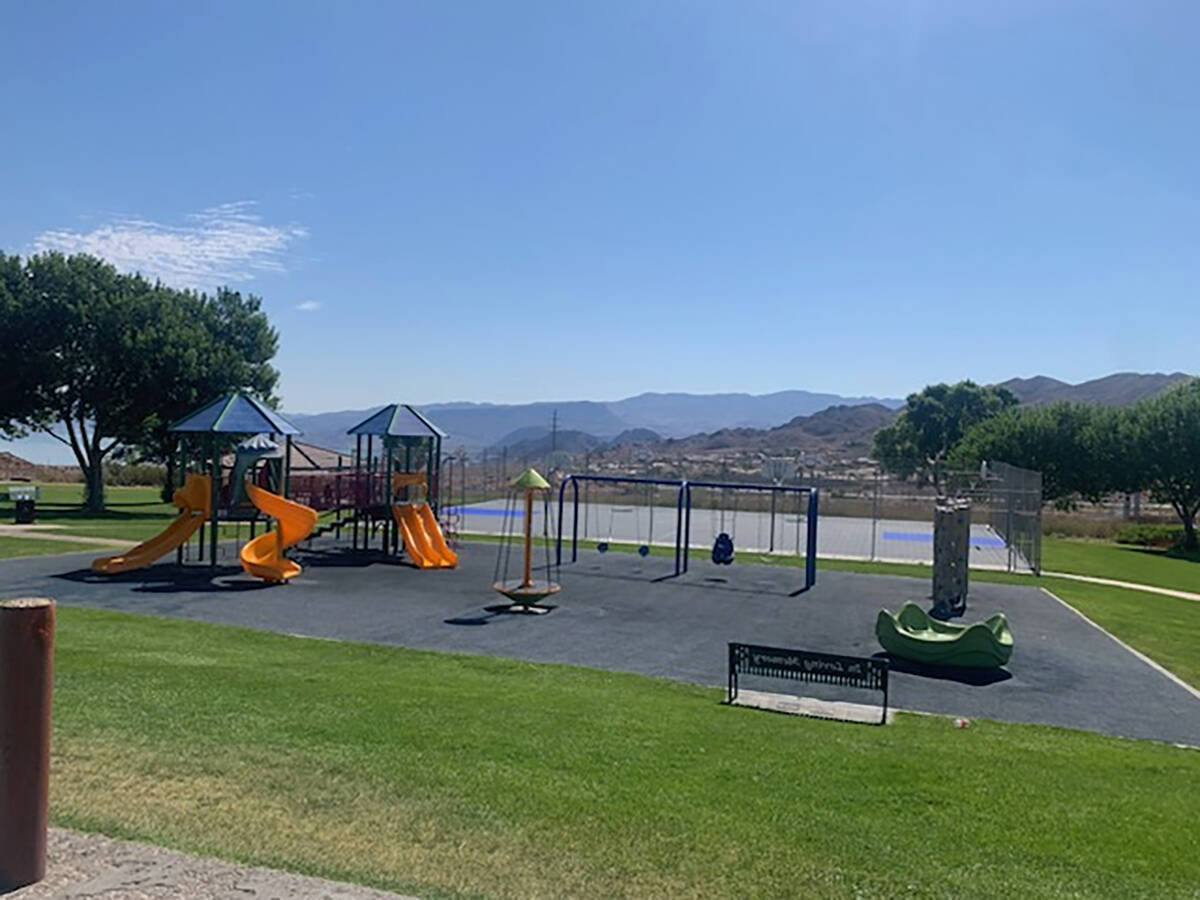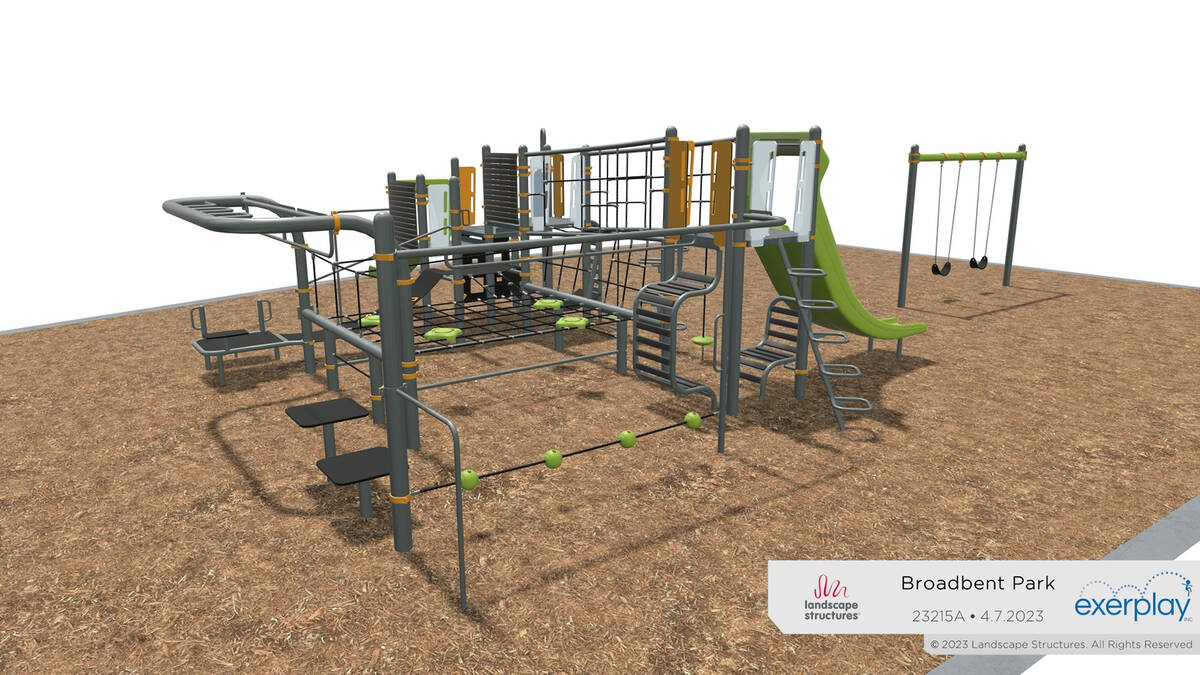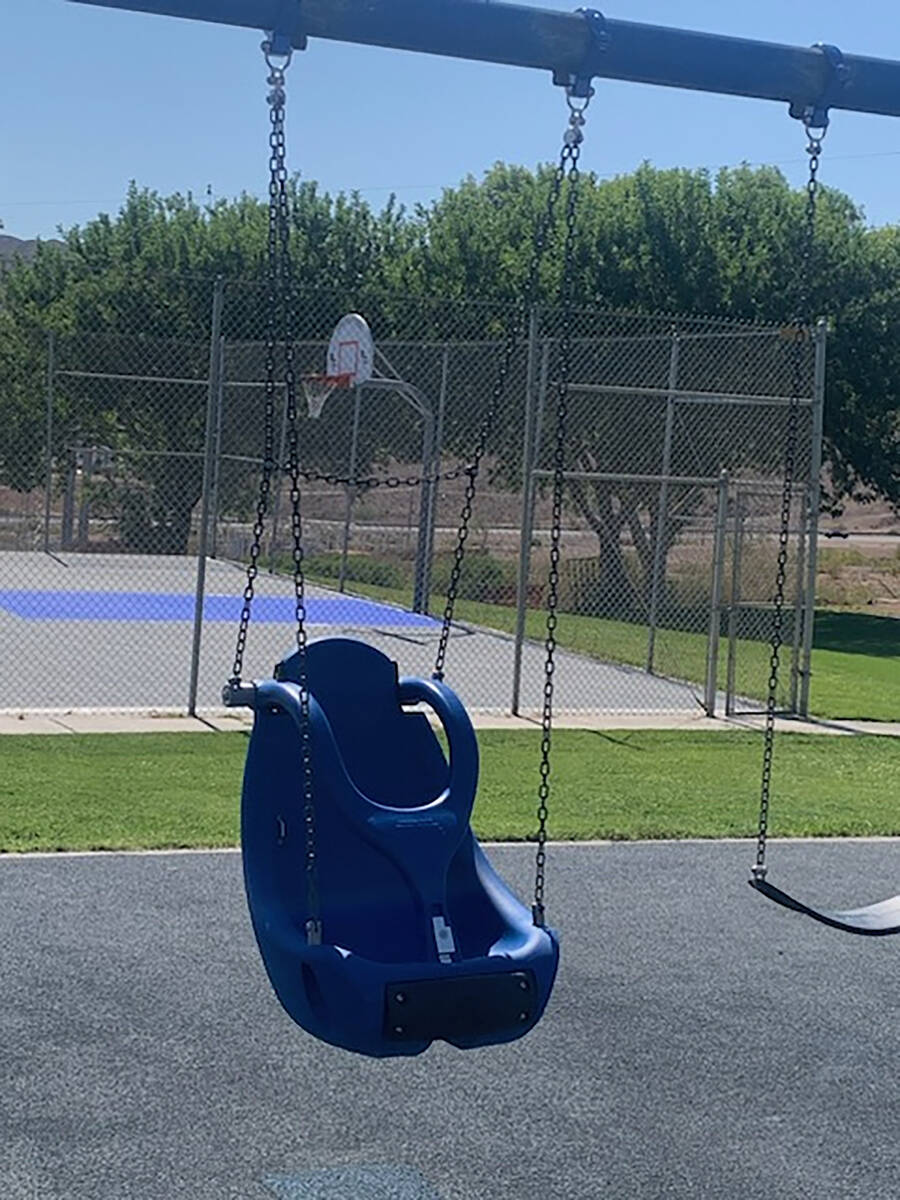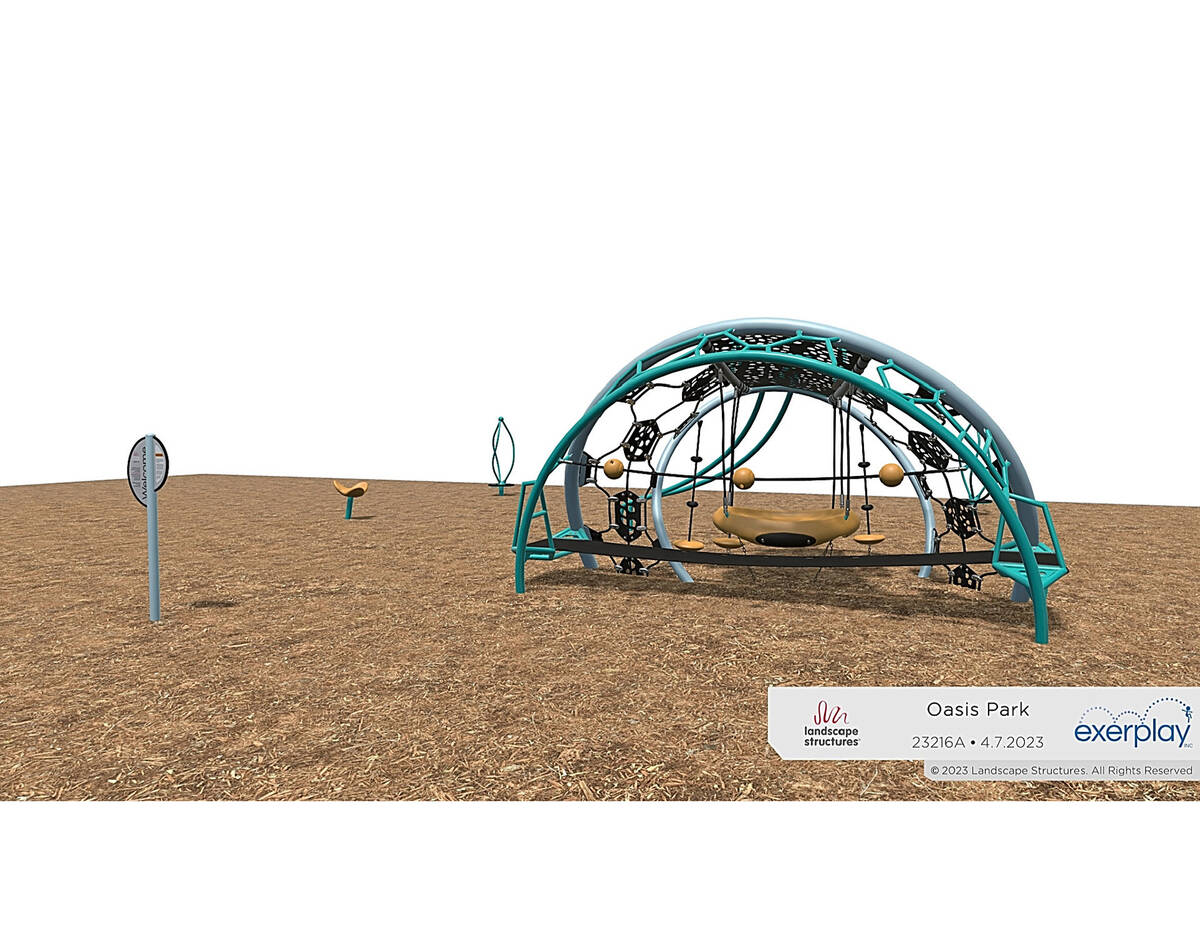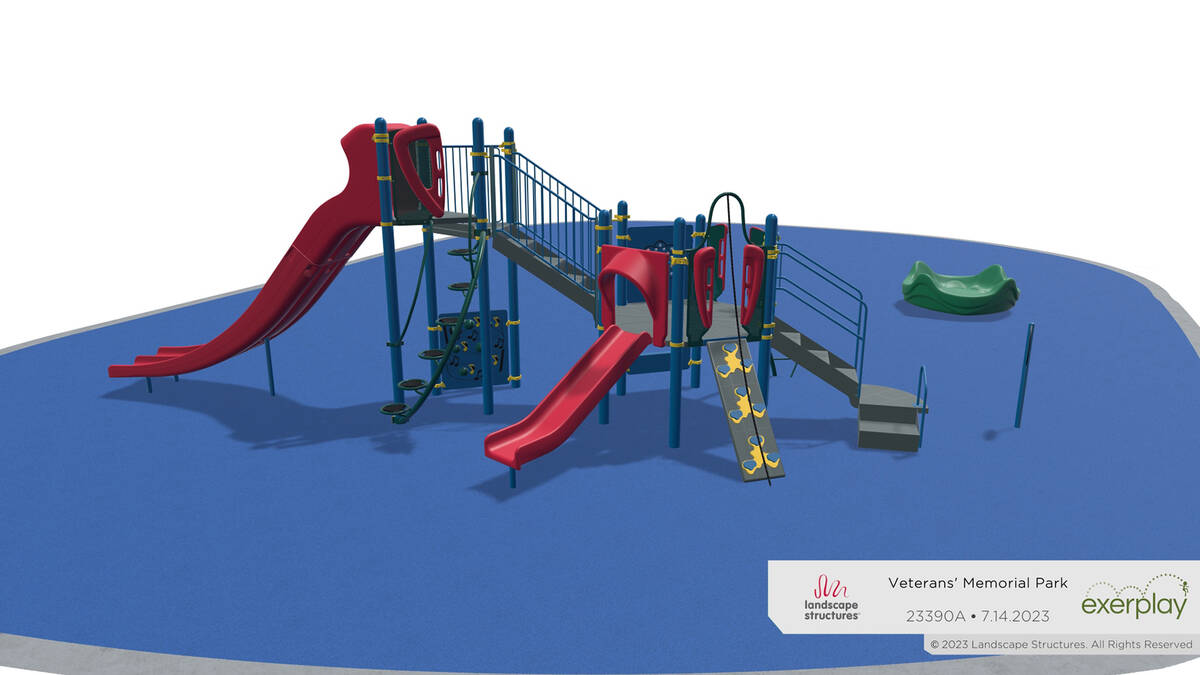 Put this one in the "pros" column. New equipment has been ordered by the city for playgrounds at several local parks.
Offsetting that news in the "cons" column is the news that the equipment won't get to Boulder City and be installed before spring of 2024. The long delay between ordering and installation is being blamed by city officials on unspecified "supply chain issues."
Those supply chain issues have not meant that all work has stopped. City officials pointed to extensive improvements at Hemenway Park as an example. According to a printed flyer outlining both work that has been done and work that is planned, the concrete basketball court surface at the park — which overlooks Lake Mead and that is a popular place to stop and see the bighorn sheep —was cracked and needed to be replaced. That process has been completed. New playground gear has also been installed in what may serve as a preview to work planned for other parks.
"We recently completed improvements to Hemenway Park," said Roger Hall, Boulder City's Parks and Recreation director. "We added a Whirly Q Spinner and two new swings. One of the swings is an inclusive swing that allows more accessibility for all children. The basketball court was also upgraded with a new modular playing surface. Our goal is to upgrade all the playgrounds in town over the next few years."
The cited Whirly Q Spinner replaced a broken piece of playground equipment.
"Over the past six years, as we've replaced older equipment, we've been installing items that are built for better accessibility and comfort," said Julie Calloway, Parks and Recreation manager. "All children should be able to enjoy our playgrounds in a safe, inclusive manner. We're glad that we can provide that in our parks."
Equipment has actually already been on order for several months. Two large pieces for Oasis Park were ordered in April but are not expected to arrive and be installed until March of next year.
Also expected to arrive and be installed in March 2024 is a new playground structure including new swings at Broadbent Park as well as a replacement for the current playground equipment at Veterans' Memorial Park.
While the new equipment is on order, the Parks and Recreation Department has been busy making other improvements.
Among the improvements noted are the replacement of many water fountains with new fountains that have an option to easily refill water bottles.
And Boulder City is not immune from the national craze for pickleball. The tennis courts at Broadbent Park have been converted to multi-use courts that allow for both tennis and pickleball. Plus the outdoor court at ABC Park was resurfaced with options for both basketball and pickleball.
Other noted changes include two skate ramps being replaced at Veterans' Memorial Park with plans to rehab the middle ramp in the coming months.
"This is a work in progress," said Hall. "With 17 parks in Boulder City, it will take a while, but we are working on it."