Water flows through new straw at Lake Mead
September 30, 2015 - 4:04 pm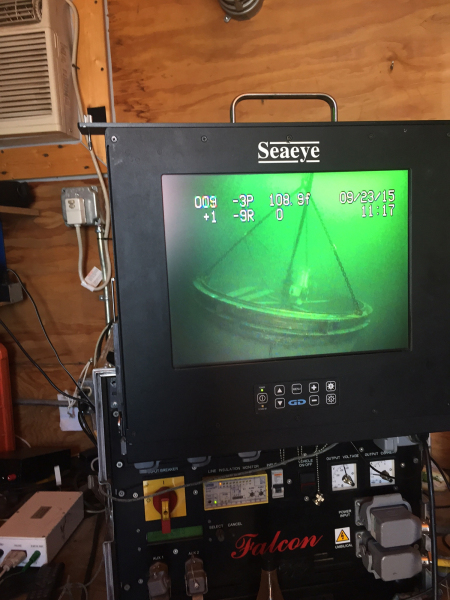 Las Vegas residents are drinking it in — a taste of Lake Mead that is.
Sometime Friday, valley residents got their first taste of water drawn through the Southern Nevada Water Authority's new straw at Lake Mead.
Working from a barge floating on the reservoir, contractors pulled the cap off the deep-water intake Sept. 23, marking substantial completion of the seven-year, $817 million project that is being paid for in part through a series of rate hikes on its water customers.
All this is coming a few weeks sooner than even the authority was expecting. As recently as Sept. 10, project officials from the authority were predicting an early October start for the new intake, which is drawing from the deepest part of Lake Mead, where the coolest, cleanest water is found.
There won't be any difference in taste, though. After treatment and delivery, water pulled through the new straw will be indistinguishable from what normally flows from taps.
"It should be seamless for our customers. They shouldn't notice a difference," said Bronson Mack, spokesman for the authority.
The new intake is the most complicated and expensive project in the history of the water agency. It involved excavating a 20-foot-tall tunnel beneath the bottom of the lake and connecting it to a buried concrete intake structure poking up from the lake bed three miles from shore.
Even removing the cap from the finished structure proved tricky.
First the tunnel had to be filled with about 52 million gallons of water to equalize the pressure with the surrounding lake, a process that began two weeks ago.
Then a remote-controlled submarine was sent down into the lake to connect a cable hoist from the surface to the cap submerged 218 feet below. Once the hoist was hooked onto the 19,000-pound, 16-foot-wide disc of stainless steel, the cap was slowly lifted out of the water by the barge.
Mack said everything went off without a hitch.
The completed project is designed to provide critical drought insurance for a community that draws 90 percent of its drinking water from Lake Mead. The third intake — coupled with a $650 million pumping station due to be built over the next five years — will keep water flowing to the valley even if the lake shrinks low enough to dry out the community's two existing straws.
Construction on the intake began in 2008 and endured a series of setbacks that added more than two years and almost $40 million to the cost.
Removal of the cap was the last major hurdle, though the contractor, Vegas Tunnel Constructors, is expected to remain on site through the end of the year removing equipment and finishing work on surface facilities above the intake's access shaft.
Contact Henry Brean at hbrean@reviewjournal.com or 702-383-0350. Find him on Twitter: @RefriedBrean