Search underway for missing boater
August 12, 2015 - 3:41 pm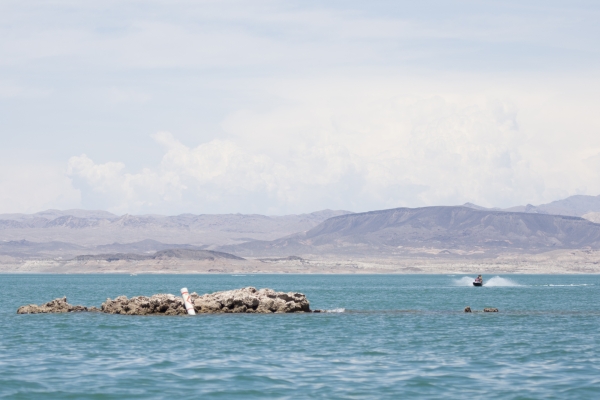 LAKE MEAD
Search underway for missing boater
A search is underway for a Henderson man whose boat was found at Lake Mead 13 hours after launching it Monday, according to the National Park Service.
Lake Mead officials received multiple calls between 5 and 5:30 p.m. about an unoccupied boat floating in the Virgin Basin of Lake Mead, according to the Park Service.
Park rangers responded to the scene and located the boat, but no one was on board, they said. A helicopter from the Arizona Department of Public Safety and two helicopters from the U.S. Air Force rescue squadron also assisted with the search, according to Lake Mead officials.
Rangers learned that the missing man launched his boat around 4 a.m. at Calville Bay.
Officials said they're searching for the man in area between 20 and 25 square miles.