Plan details tactics for Lake Mead wilderness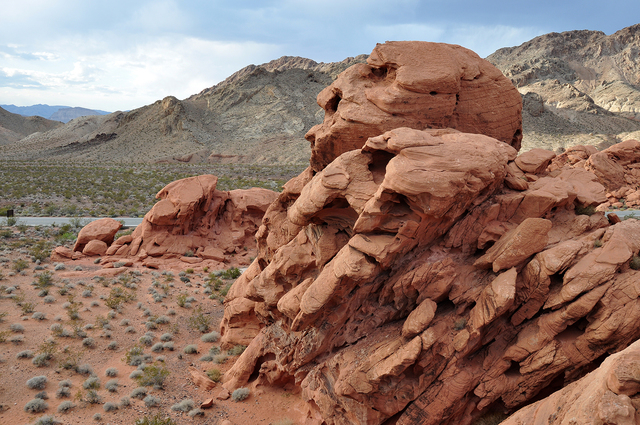 After nearly a decade of revisions and input from the public, the National Park Service completed its wilderness management plan for the Lake Mead National Recreation Area.
With the help of the Bureau of Land Management, the Nevada Department of Wildlife, and tribal communities in the area, the Park Service was able to finish its blueprint for how its wilderness areas will be managed and maintained in the future.
Changes to the plan will add a new route through the area, create informational kiosks for visitors, limit the size of groups in wilderness areas and mandate that pets remain on leashes when visiting.
In 2002, the U.S. Congress designated the park's nine wilderness areas, all of which are in Nevada. Three of them include land managed by BLM.
Finding a happy medium from all parties involved was a big factor in the time it took to get it finished, Park Service spokeswoman Christie Vanover said.
Changes in the plan include limiting groups to 12 people when hiking through wilderness areas. Vanover said some groups would come into the wilderness areas with as many as 30 people.
She said the intention of limiting the number of people per group was to keep the wilderness as quiet as possible.
"The wilderness is intended for a solitude experience," she said.
Though Lake Mead is a pet-friendly park, Vanover said all pets must now be on a leash while visiting the wilderness areas.
She added that part of the plan is to add 23 miles of new wilderness route and install new informational kiosks and panels once funding becomes available. The plan also states that park staff will work with local tribes and the rock-climbing community to reduce the number of bolted-face climbs.
Nearly 7 million people visited the Lake Mead National Recreation Area in 2014, making it the Park Service's sixth-most visited unit.
Contact reporter Steven Slivka at sslivka@bouldercityreview.com or at 702-586-9401. Follow @StevenSlivka on Twitter.