New superintendent named for Lake Mead
August 26, 2015 - 4:13 pm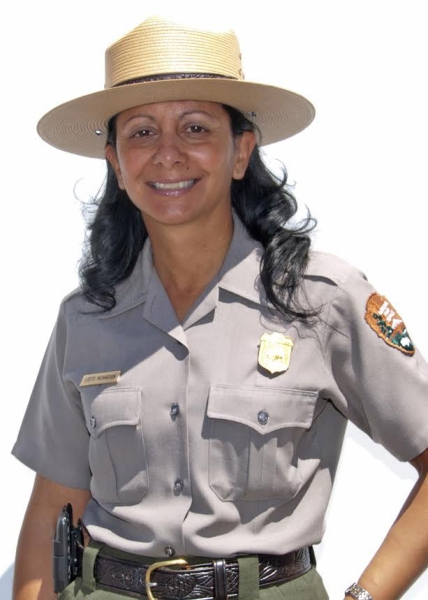 One of the Lake Mead National Recreation Area's former chiefs of maintenance and engineering will soon become the park's new superintendent.
Lizette Richardson, who spent almost nine years with the park from 2004 to 2013, will succeed William Dickinson as park superintendent after he retired from the National Park Service in January, according to a news release.
"I'm looking forward to the challenges in protecting the world-class resources at Lake Mead National Recreation Area," Richardson said. "I feel truly blessed to be able to come back to the park where I started my (Park Service) career and work with such a dedicated, professional team."
While serving as Lake Mead's chief of maintenance and engineering, Richardson was responsible for planning, designing and constructing several projects. She helped oversee more than $200 million in infrastructure improvements and visitor enhancements during her tenure, the Park Service said.
In 2010, Richardson served as the acting superintendent at California's Joshua Tree National Park where she oversaw operations for the 790,000-acre park.
She will take over as superintendent of Lake Mead National Recreation Area in early October.
"Lizette is an outstanding addition to the senior executive leadership at the National Park Service," Park Service Director Jonathan B. Jarvis said. "She brings a deep background and knowledge of Lake Mead National Recreation Area's extraordinary landscape. I'm confident that her leadership will help the park reach new audiences as the National Park Service celebrates 100 years and prepares for our second century of service."
Richardson serves as the chief of the construction program management division in the Park Service's national office in Denver where she develops policy and spearheads the design and construction for all of the Park Service's major capital improvement programs.
Before joining the Park Service in 2004, Richardson was a project manager with the U.S. Army Corps of Engineers and helped lead multimillion-dollar projects, including a $344 million flood control project.
Richardson holds a bachelor's degree in civil engineering from Manhattan College and is a registered professional engineer in Nevada. She enjoys golfing, traveling and spending time with her family.
According to the Park Service, one of her key accomplishments was developing policy to address how climate change affects Park Service facilities across the country.
Lake Mead is no stranger to feeling the effects of climate change. The lake has dropped 30 feet in elevation since January 2014, according to the U.S. Bureau of Reclamation.
Contact reporter Steven Slivka at sslivka@bouldercityreview.com or at 702-586-9401. Follow @StevenSlivka on Twitter.