Interstate has 'designer' look
August 15, 2018 - 4:17 pm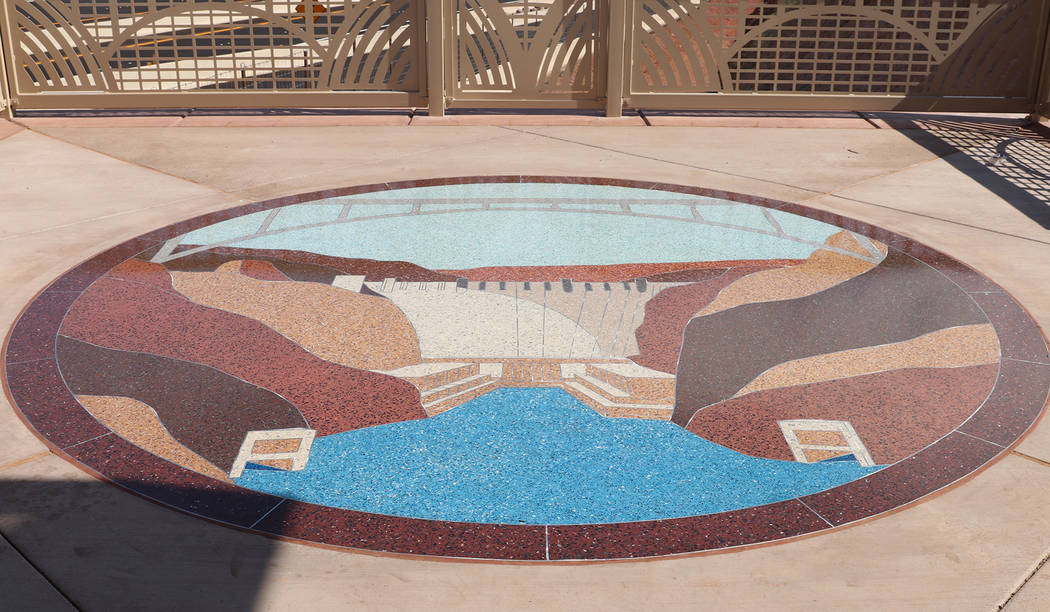 From its impact on traffic in Boulder City to the role it will play in Southern Nevada commerce, few details were overlooked when designing Interstate 11. That includes the way it looks.
Its proximity to Hoover Dam provided inspiration to incorporate art deco elements on the bridges while mimicking the colors of the nearby mountains in the landscape, said Cary Baird, a principal with Stantec in Las Vegas, who served as landscape architect for the project that officially opened Aug. 9.
He said he worked with officials from the Regional Transportation Commission of Southern Nevada and Nevada Department of Transportation to create a master landscape and architecture plan that showed a strong relationship with Hoover Dam. In addition to using the art deco theme, stones and patterns of the block walls at the dam were mimicked with modern materials.
According to Baird, Stantec was responsible for the 12.5-mile section built by RTC but the master plan allowed for a seamless look with the 2.5 miles portion built by NDOT.
Baird said a unique aspect of the project is that bridge pilasters were designed with metal work so they can be lit at night and showcase the art deco look. He said it's the first bridge it Southern Nevada to feature aesthetic landscape design.
Another highlight is a freestanding metal sculpture near the intersection with U.S. Highway 95 that depicts Hoover Dam workers.
"They are larger than life so you can see them when passing by at a high speed," he said.
The high point, he said, is the scenic overlook where people can pull off the interstate to see Lake Mead as well as learn about it, the construction of Hoover Dam and the area's geology, wildlife and plants.
He said a "lot of thought" went into the use of materials and they were able to incorporate rock removed to cut through the mountains to top dress the ground adjacent to interstate.
They also worked with the contractor to texture the mountain cuts to "look like there were there for a long time, weathered by time, so it doesn't look like engineered cuts," he said.
Use of the rock fell in line with their goal of promoting sustainability, as did salvaging native plants in the area.
They worked with the National Park Service to preserve the plants and seeds so they could be replanted when the interstate was finished, as well as fine tune rock treatments along the stretch that fell within the boundaries of Lake Mead National Recreation Area.
Baird said he tries to specialize in projects "where we have an opportunity to work with a beautiful canvas that is out there. … the Eldorado mountains, beautiful colors, wildlife and plant life. It's not found outside Southern Nevada."
According to Baird, the Nevada Department of Transportation started beautifying its highway projects in 1992 and this was "by far" the largest stretch of interstate they have worked on.
Hali Bernstein Saylor is editor of the Boulder City Review. She can be reached at hsaylor@bouldercityreview.com or at 702-586-9523. Follow @HalisComment on Twitter.