Frazier enters guilty plea to one felony count
October 5, 2016 - 1:54 pm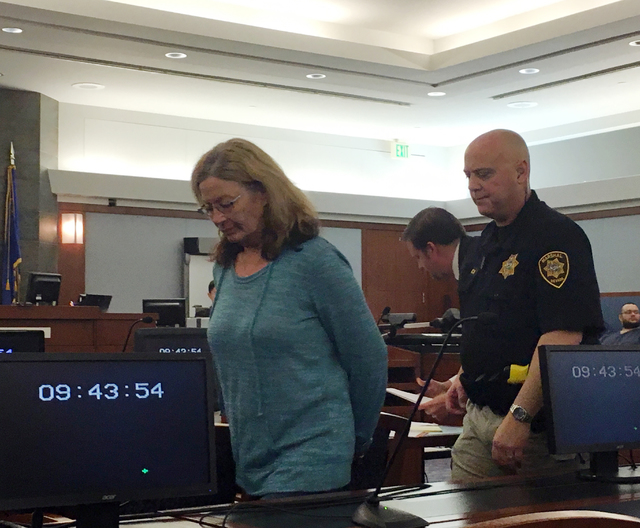 Former Boulder City Animal Control Supervisor Mary Jo Frazier pleaded guilty Tuesday to one count of felony animal abuse at Regional Justice Center in Las Vegas, according to Clark County court documents.
Frazier's plea means she will avoid a jury trial and will attend a sentencing hearing Jan. 31. She faces a maximum of four years in prison and fines totaling $5,000, but could serve no jail time depending on the judge's sentence.
She has been free on bail since March and is still ordered to have no contact with animals.
Frazier was indicted in March on two counts of animal cruelty.
The two counts originally filed against Frazier were for the unjustifiable euthanization of a male Dachshund named Oscar, who belonged to her ex-husband, Jeffrey Frazier, and for failing to provide adequate food, medical care and/or pain management to a pit bull puppy named Lotus, which was brought to the shelter after it was abused.
Frazier's case rocked the city this year after it was discovered that former Boulder City Police Chief Bill Conger knew about Frazier killing shelter animals and chose to close the investigation.
Conger resigned his position, pleaded guilty in April to a misdemeanor charge of failure to perform duty and was ordered to pay a $1,000 fine.
Frazier moved to Oregon after posting bail and is allowed to stay there while awaiting her next court date.
Contact reporter Max Lancaster at mlancaster @bouldercityreview.com or at 702-586-9401. Follow him on Twitter @MLancasterBCR.