Fire chief feted by national group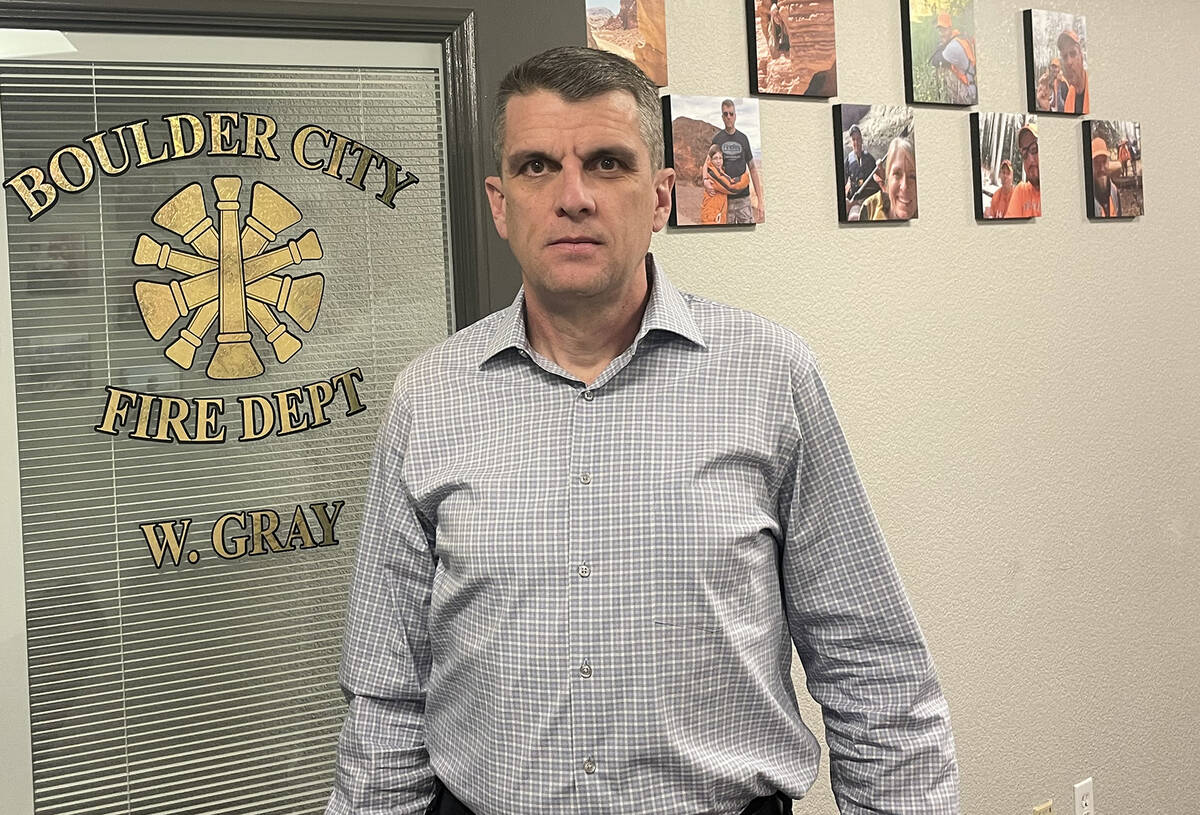 Boulder City Fire Chief William Gray was recently recognized by a national organization for his efforts in accreditation and credentialing.
The Center for Public Safety Excellence presented Gray with its Cliff Jones Ambassador Award, which singles out fire professionals who "go above and beyond" in their support of credentialing and accreditation.
"I truly believe in the Center for Public Safety Excellence's efforts to make the fire service better through agency accreditation and professional credentialing. It is easy to share the things you believe in with others," he said.
Gray, who took over as chief of the Boulder City Fire Department in 2020, has been involved in efforts to credential emergency responders for most of his 25-year career. Prior to becoming credentialed as a chief fire officer in 2016, he worked as a firefighter, emergency medical officer, training officer and operations captain. Before moving to Southern Nevada, Gray was an assistant fire chief in Pueblo, Colorado.
"Chief Gray joined the Boulder City team just weeks before the COVID-19 pandemic began, with a great desire to achieve accreditation and improve public safety," said City Manager Taylour Tedder. "He helped several thousand residents get tested and vaccinated throughout the pandemic and made great strides to lead the fire department forward in a positive direction. Boulder City is fortunate to have his leadership and dedication."
Gray has served as the first coordinator of the accreditation and credentialing consortiums for the Rocky Mountain and Nevada regions. He has worked as an assessor and mentor for fire departments seeking accreditation across the U.S. as well as in Canada and Germany.
He was one of two recipients of the award this year and was in Orlando, Florida, this week to accept the honor at the annual CPSE conference.
The Center for Public Safety Excellence has provided accreditation to fire and emergency services organizations since 1996. Its mission is to support high-performing fire departments and emergency services professionals in their efforts to continuously improve via accreditation, credentialing and education.
Contact reporter Bill Evans at wevans@bouldercityreview.com or at 702-586-9401.