Elementary students conduct soil experiments
March 19, 2014 - 12:19 pm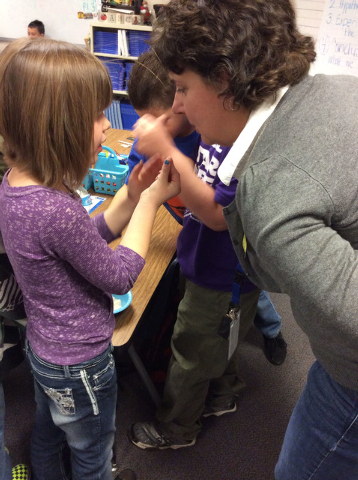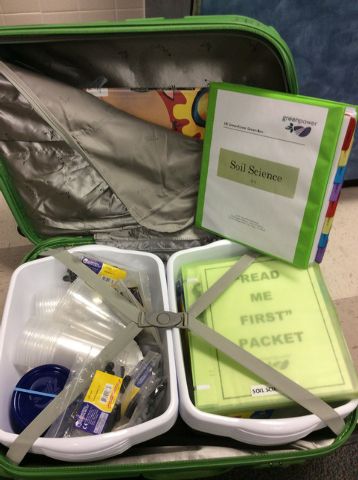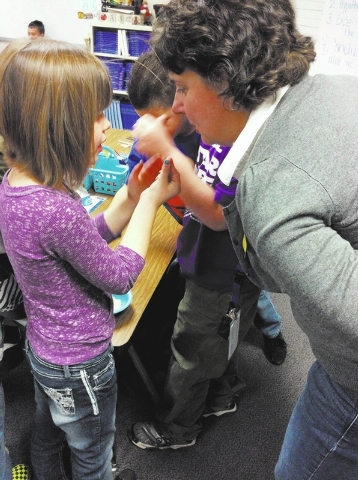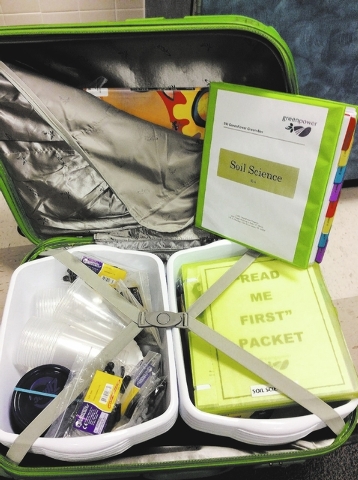 When it comes to getting dirty, several first-grade students at Mitchell Elementary School are becoming experts. And that's a good thing.
"Soil helps plants grow," one said.
"Soil comes from lots of different things," another added.
"It's a little wet sometimes."
"It helps the worms grow different things."
"The worms they kinda go ….," said a little girl, wriggling back and forth to demonstrate how worms move.
The comments continued until Rose Shillito, a doctoral student studying soils at the Desert Research Institute in Las Vegas and Boulder City, said with a smile, "I think you can teach me about soil."
Shillito and several associates from the institute visited with students in Michelle Sullivan and John Martinelli's classes to help the budding scientists learn more about soil and conduct an experiment.
Their visit was in conjunction with the institute's GreenPower Education and Outreach Green Box program, which is a science-based, fully contained educational curriculum provided to local schools at no cost. Each lesson comes, naturally, in a green box.
The students in Sullivan's class had just completed a unit about infiltration, the method of how water enters the soil.
Shillito said that as residents of a desert, this process is vital to plants' and animals' survival. She also said it is important to know how soil reacts to events such as fire.
"What happens to soil when it burns?" she said. "It becomes hydrophobic, or afraid of water."
Armed with many eyedroppers and cups filled with different soils, the student scientists added droplets of water to the soil to test its reaction. To the surprise of some, but not most, one batch of soil repelled the water.
"We added more and more water and it turned into a flood," first-grader Victoria Anderson said.
Shillito said knowing how soil reacts after a fire, such as last year's Carpenter 1 fire on Mount Charleston, is important to prevent runoff and floods in the area where the vegetation has burned away.
In addition to learning how soil reacts to water, they learned that environment and location play large roles in how much water soil contains.
Joining Shillito in the classroom was Jelle Dijkema from Netherlands, who is studying soil science at the Desert Research Institute.
Dijkema used a map to show the children where he lives and shared pictures of his country.
"Here it is very dry. Where I come from, it is very wet. Most of the land is below the sea," he said, explaining how land is reclaimed by pumping water out into the sea.
Then he and Shillito talked about how soils can be dry and sandy or wet and claylike.
The Desert Research Institute's soils lesson was tailored for the young students. Craig Rosen, Green Box administrator, said there are lessons for students in kindergarten through 12th grade, all of which are designed to emphasize sustainable practices and natural resource conservation.
"Any educator in Nevada can check them out," he said. "They are all self-contained with hands-on activities."
Rosen said each box contains lessons for a two-week unit and meet all state curriculum and educational standards.
In addition to items necessary for experiments, the green boxes contain books, lesson plans and all materials teachers will need.