Dementia different from age-related woes
January 31, 2018 - 3:25 pm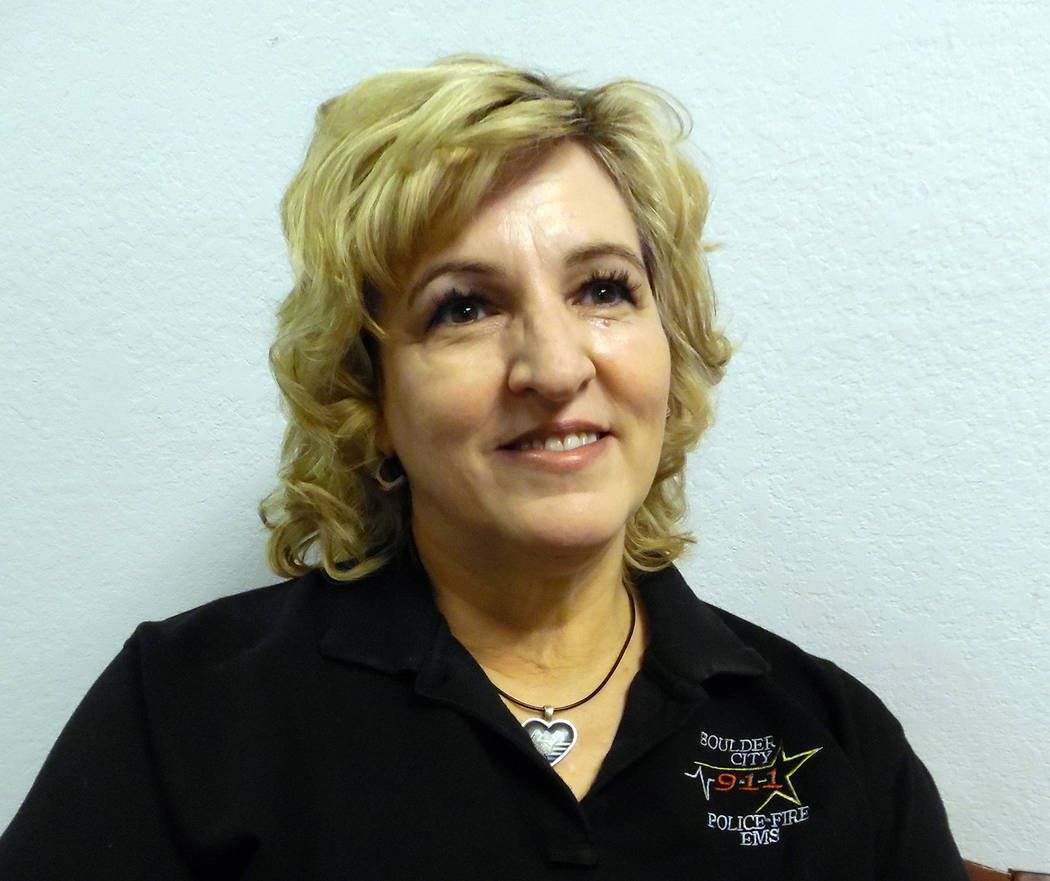 The signs of dementia are different from those typical age-related changes experienced by most persons growing older. The comparisons of dementia vs. typical aging are poor judgment and decision-making versus making a bad decision once in a while; inability to manage a budget versus missing monthly payments; losing track of the date or the season versus forgetting which day it is and remembering it later; difficulty having a conversation versus occasionally forgetting which word to use; misplacing things and being unable to retrace steps to find them versus losing things from time to time.
Jan. 18. Assist other jurisdiction: Officers assist another jurisdiction with a stolen vehicle recovery at 6:43 a.m. at mile marker 54 on U.S. Highway 95.
Drugs: The traffic stop ends with two headed for the hoosegow and a little less mind-altering substance on the street at 8:13 p.m. in the area of mile marker 50 on U.S. 95.
Thought for the day: U.S. 95 was a little busy today.
Jan. 19. Burglary: The owners find their home has had some sticky-fingered visitors while they were away at 5:09 p.m. in the 500 block of Malaga Court.
DUI: The drive-thru isn't moving too fast when one of the patrons decides it's a good place to "drink and snooze" at 10:28 p.m. in the 1000 block of Nevada Way.
Thought for the day: Neither subject in the vehicle was fit to drive, so it's one to jail and one home to sleep it off.
Jan. 20. Drunk: The intoxicated pedestrian is about 10 yards from his front door, but it's all uphill at 12:18 a.m. in the 800 block of Avenue A.
Wanted: It's off to the crossbar hotel for another happy customer at 2:35 a.m.
Thought for the day: Who knew 10 yards could be so very far?
Jan. 21. Civil:A caller reports someone trying to break through a window, but the woman advises she lives there at 12:40 a.m. in the 600 block of Avenue M.
DUI: Officers assist an impaired driver with accommodations for the night at 7:59 p.m. in the area of Adams and Buchanan boulevards.
Thought for the day: Thanks to the road warriors who provide extra eyes and ears out there on the road for helping us help you.
Jan. 22. Vagrancy: Officers are out on foot in two camps that appear to be unoccupied and will be listed for cleanup with the public works department as soon as possible at 6:45 a.m. in the River Mountain and Cottonwood areas.
Vandalism: The caller is reporting damage to a residence caused by multiple juveniles at 4:46 p.m. in the 1500 block of Lynn Drive.
Thought for the day: I hope these encampments are cleaned up soon and the areas affected are returned to their normal condition.
Jan. 23. Auto theft: The caller left a scooter running outside the store, and someone else decided it looked like a good opportunity for a little ride at 10:13 a.m. in the 1000 block of Nevada Way.
Civil: The roommates are not seeing eye to eye, and it appears one of them might be under the influence at 11:27 p.m. in the 900 block of Keys Drive.
Thought for the day: Don't leave things easily accessible to be taken.
Jan. 24. Domestic: Two siblings take a disagreement to a whole new level at 8:32 a.m. in the 600 block of Avenue B.
Disturbance: The delivery person states the dog was aggressive, and so was the homeowner at 1:06 p.m. in the 1300 block of Esther Drive.
Thought for the day: The homeowner makes it clear, in no uncertain terms, that he does not want the delivery.
Call(s) of the week: Accident: The Caddy seems to be a little worse for wear, and the couple driving it have created a trail of personal belongings from the vehicle to where they are hiding under a bush in a fruitless attempt to go unnoticed at 8:23 a.m. Jan. 19 in the 100 block of Veterans Memorial Drive. (Who, me? Never seen that vehicle before. I'm just out here learning to be one with the foliage.)
Tina Ransom is a dispatcher with the Boulder City Police Department. She is coordinator of the Boulder City Citizen's Academy.