Cusick named publisher of Boulder City Review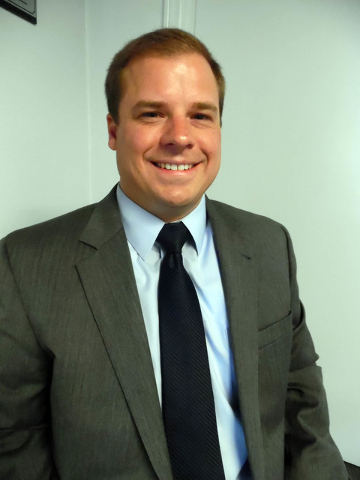 Noah Cusick has been named publisher of the Boulder City Review.
Cusick, who assumed his new duties Monday, has been overseeing operations of the Pahrump Valley Times, the Pahrump Mirror and the Tonopah Times-Bonanza &Goldfield News.
"Noah has provided the leadership and vision to grow those newspapers under his responsibility, and I am confident that we will see the Boulder City Review reach new heights under his watch," said Craig Moon, publisher of the Las Vegas Review-Journal, which owns all of the publications.
"First and foremost, let me say that it is an honor and privilege to continue to grow with the Review-Journal family of newspapers," Cusick said. "I am excited to join the team at the Boulder City Review.
Before his arrival in Las Vegas, Cusick, 33, studied business management at the University of Tennessee at Chattanooga and worked in the circulation department of the Chattanooga Times Free Press. His most recent position was sales and marketing manager for the Clarion-Ledger in Jackson, Mississippi.
"Building from recent successes in Pahrump and Tonopah, born out of community involvement and excellent editorial coverage, my mission is to continue to grow the organization by constantly striving to meet and exceed the needs and expectations of our readers and advertisers," Cusick said.
"I look forward to working with the excellent staff at the Boulder City Review to find new ways we can make a positive impact throughout the community," he added.
Hali Bernstein Saylor is editor of the Boulder City Review. She can be reached at hsaylor@bouldercityreview.com or at 702-586-9523. Follow @HalisComment on Twitter.