City cleans up: First-time event draws tons of recyclables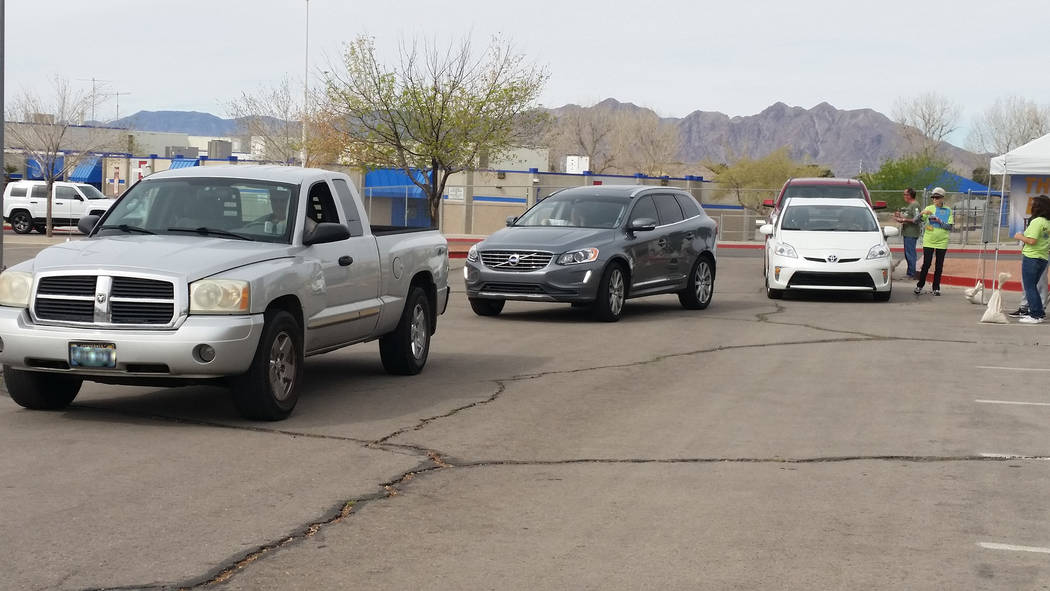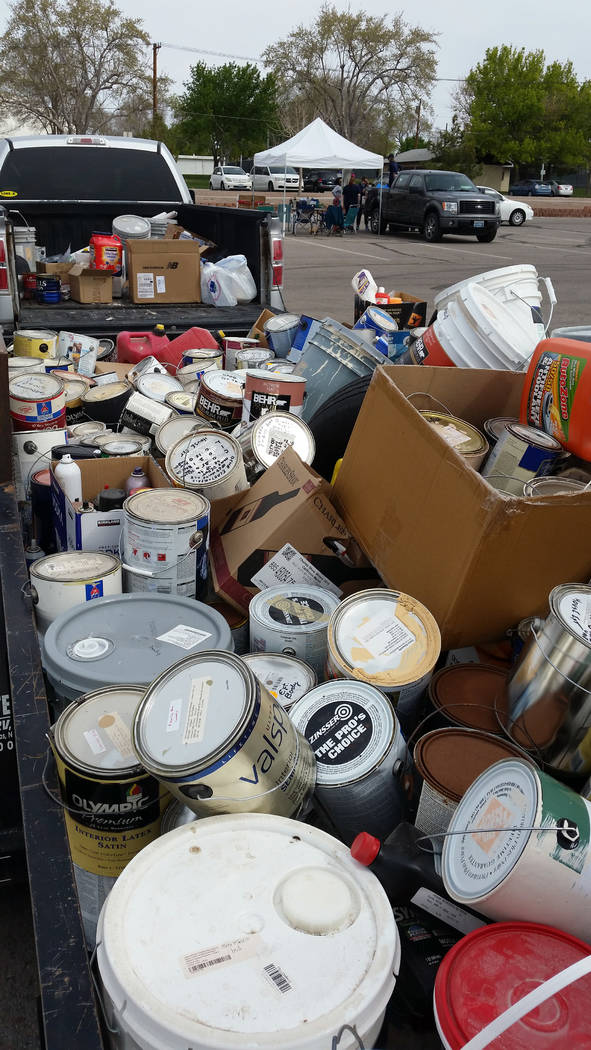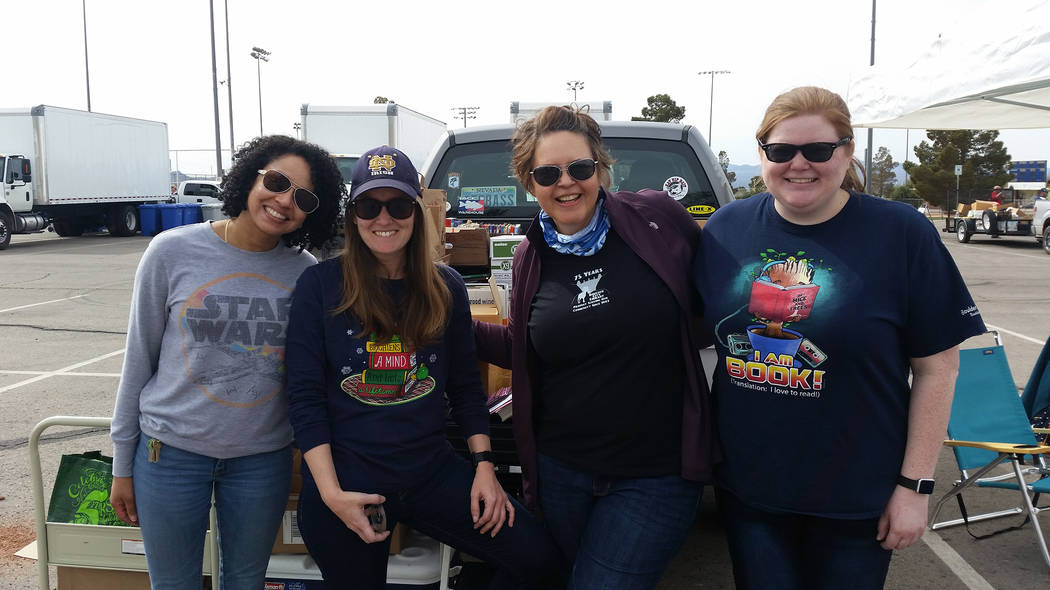 Almost 300 vehicles came through the city's Big Clean event Saturday, dropping off tons of items to be recycled or reused.
"We were pleased with the community response considering this was the first event," said Community Development Director Michael Mays. "Our goal is to make this an annual event."
The city and Boulder City Chamber of Commerce organized the Big Clean to promote community pride and boost the town's clean, green image. It was held in the parking lot adjacent to Bravo Field.
According to Mays, B.C. Waste Free collected 1,800 pounds of trash, 920 pounds of recycling, 1,520 pounds of metal recycling and more than two tons of household hazardous waste items.
"The city did a good job," said Rob Martello of B.C. Waste Free.
The Boulder City Library was also there accepting donations of books, DVDs and CDs in good condition.
Library Director Kim Diehm said she was surprised and pleased with how much had been donated within the first hour.
"It's filling up my truck a little too quickly," she said.
From the city, the police department was also there collecting old medication that needed to be destroyed.
Michael Crook, evidence custodian for the Boulder City Police Department, was also surprised with the amount of medication brought to the event.
"I expected a little bit, but a not whole lot," he said.
Within the first hour, Crook said he had to take one load back to the police station and then come back for more.
In addition to the city organizations, several nonprofit organizations participated, including the Blind Center of Nevada, Opportunity Village and Street Dogz.
The Blind Center collected more than two tons of electronics, and Opportunity Village collected more than three tons of paper to be shredded and filled a 26-foot truck with donated household items.
Street Dogz works to combat pet homelessness and collects items and food for pets so that none go hungry. It also works with veterinarians to provide medical care for homeless pets.
Ellen Morton of the organization said the Big Clean was "perfect" for the group because people were giving them used stuff that others could still use.
Contact reporter Celia Shortt Goodyear at cgoodyear@bouldercityreview.com or at 702-586-9401. Follow her on Twitter @csgoodyear.